The Daredevil franchise ended its run with the 3rd season in 2018. But as Disney+ released some blockbuster MCU TV shows (in 2021). The Daredevil fandom started hoping that the streaming site will resurrect the Daredevil series too with Daredevil Season 4. But is it possible considering that the show's rights rest with Netflix? Well, let's break it down all for you!
Netflix hosted the show's first three seasons, but the streaming site did not continue with its 4th season. Moreover, in the contract, the character (Daredevil) could not feature for 2 years in any other MCU-related films or shows. That was signed in 2018, but as the two years have passed. Nowadays, we hope to see Charlie Cox in the Marvel Cinematic Universe soon.
Disney+ has put out many Marvel content lately, and now as they have the show's rights. It won't be a piece of shocking news if they decide to revive the series. But when will it happen? And most importantly, who will feature in it?
For all such similar questions, continue reading the article because we have gathered all the latest updates regarding the 4th possible season of Daredevil.
Daredevil Season 4 Release Date
Daredevil's 4th season is not releasing any time soon. And it might not ever be released because Charlie Cox said it would be tough to get the cast back together in an interview. So fans should stop hoping for it!
But never say never!
Now that Disney has its own streaming platform, they can release the 4th season. It is not confirmed yet, but if the rumors are true, expect the 4th entry to come out in 2024 or later.
There are very few chances for Daredevil's 4th season to release in 2023 because Marvel Studio's schedule is very tight in that year. They have many new MCU shows planned, such as Hawkeye, She-Hulk, Loki's second season, Ms. Marvel, and others!
But don't get disheartened because Charlie Cox will star as Matt in the upcoming Hawkeye TV Series. He will also feature in Spider-Man 3!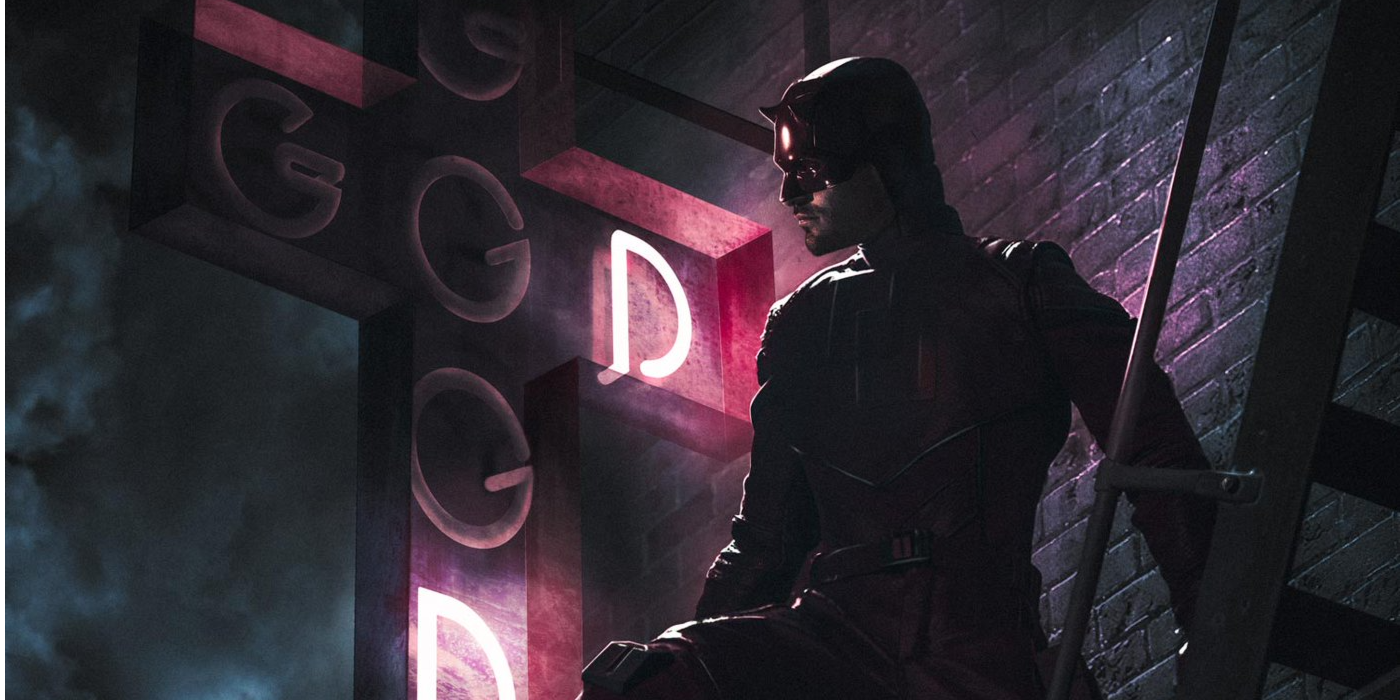 Who will star in Daredevil Season 4
?
As mentioned earlier, according to Cox, it will be hard to reunite the cast as actors have a hectic schedule these days. But if Disney+ picks up the show for a 4th season, they will somehow manage to assemble original cast members.
And if this happens then, Charlie Cox will reprise his role of Matt Murdock on Daredevil. Alongside him, Elden Henson will also come back as Foggy Nelson.
We can't imagine the show going on without the character of Wilson Fisk. So, Vincent D'Onofrio will definitely join the old cast.
Other potential cast members include; Joanne Whalley as Sister Maggie, Stephen Rider as Blake Tower, and Deborah Ann Woll as Karen Page.
These are just assumptions based on facts! If the show gets renewed for a fourth season, then Marvel Studios will let us know at the soonest about the official line-up for the new season!
What is the plot of Daredevil's fourth installment?
The entire franchise revolves around Matt Murdock, who loses his eyesight due to an incident, but he also gains some superpowers. From this point onwards, he decides to be a lawyer in the daytime and a hero (Daredevil) at night.
He finds it difficult to juggle both his diverse careers, but somehow he gets a hold of it and opens a firm with his friend Foggy Nelson. And he wins a case for their first client, Karen Page.
The following 3 seasons also continue with the story. But what will happen to the hero in the 4th season?
As MCU TV shows always reveal some new villains, we are sure that this time too, they will go on with the same pattern. And if we are right, expect either notorious crime boss Tombstone or Death's Head to stir trouble for Daredevil.
Unfortunately, this is all that we can say about the 4th season so far. Disney+ will update the fans about the story if they decide to renew Daredevil.
Rest assured, we will keep you updated on this matter! So, stay tuned.
Where can I watch the trailer for Daredevil's 4
th
season?
The series hasn't been greenlit yet. Naturally, there is no footage for the 4th season either. However, if the 4th season is to come, then the official trailers or teasers will start dropping 4 to 5 months before the 4th season's premiere.
For now, it is better not to expect the 4th season because Daredevil's character will be seen in other TV shows, which is still better than not seeing him at all!