Wonder Woman 3 was canceled, and it seems like the superhero era of our favorite characteristics is gradually ending. Patty Jenkin's Wonder Woman 1984 initially got a greenlit in 2020. But now Wonder Woman 3 has been canceled from going into production, which has become such a dilemma. As per the current state, the successful franchise will not get the third installment even after much success.
Since James Gunn and Peter Safran became in charge of the DC Studios, many projects were up for cancellation. And Wonder Woman 3 was also not safe on this journey. The main issue is that the new heads, James and Peter, want to take the upcoming films in a new direction. If they stick to the previous storylines of the franchise, the changes will be hard to implement. It is because the audiences already know what is about to happen. Thus, after the news of Wonder Woman 3 canceled went viral in interest, fans wanted to know the real reason behind its cancellation. So, what happened that led to Wonder Woman 3 canceled status?
Hot Topic:- Wonder Man Series Release Date Status
Why was Wonder Woman 3 Cancelled Early In Production?
Wonder Woman 3 was canceled after James Gunn and Peter Safran became heads of DC Studios for restricting Warner Bros. DC's branch. The duo is currently leading the TV division named Discover. Patty Jenkins did submit her intention with the project's future which she co-wrote with Geoff Johns. However, upon reviewing, Gunn and Safran said her vision does not match the plans of DC Cinematic Universe.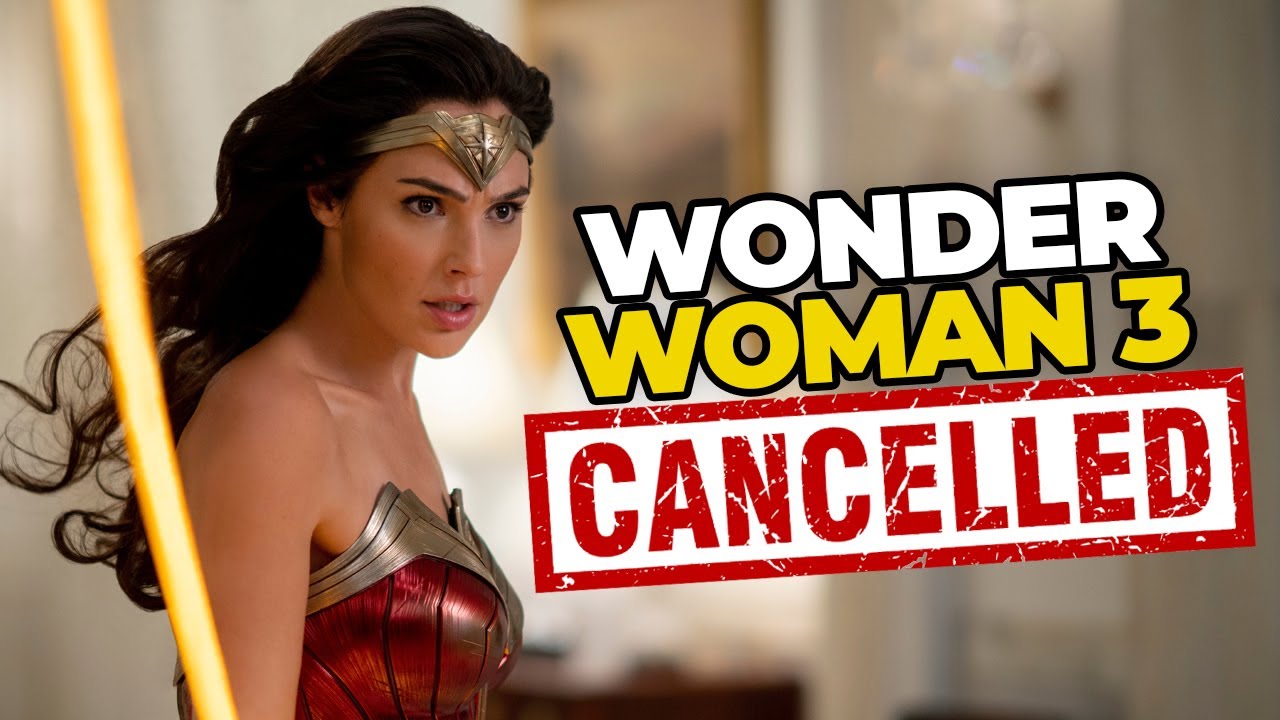 This is a shifting period for the DC universe. The studio will focus on the current state rather than living in the past. As a result, the Snyderverse might close, and fans sadly have to bid farewell to its previous heroes. Henry Cavill is no longer a part of the upcoming Superman movie before he announces his return. It was almost the same for Henry's exit. Jason Momoa's role as Aquaman may also be at risk, although it was a relatively new inclusion.
However, if facts are to be seen, Wonder Woman first introduced Gal Gadot in its titular role in Batman vs. Superman: Dawn of Justice. After that, Wonder Woman's release became DC Extended Universe's best-ever film. It broke all records, and later Wonder Woman 1984 made even bigger records in 2020. The renewal of the third installment before Wonder Woman 3 was canceled made headlines and led the crew to its early development stages.
But just the day after Gal Gadot was seen celebrating her casting anniversary, the sad news of Wonder Woman 3 canceled broke in the media. The Hollywood Reporter stated that the information about Wonder Woman 3 would no longer happen. So, this may be the end of Wonder Woman.
Did Petty Jenkins Walk Away From The Project?
Petty Jenkins addressed The Wrap's report that she didn't walk away from Wonder Woman 3. The Wrap published a report which stated Jenkins didn't want to rework her project after the producers' rejections. As the information displayed, the producers did want her to give the pitch again, but she decided to quit rather than share new ideas.
Jenkins broke her silence and uploaded a statement on Twitter claiming the reports to be false. She was bold enough to clarify that she knew nothing was in her power to save the project. Moreover, Jenkins blamed the corporate level entirely for Wonder Woman 3 canceled status.
Gal Gadot Cut From The Flash
The Hollywood Reporter disclosed that Gal Gadot would no longer be playing the role of Wonder Woman from The Flash, set to release in 2023. Gal Gadot primarily had a significant role in The Flash and a cameo in the Superman movie. But the heads at DC Studio have cut the part. So, does this mean we will see a new Wonder Woman taking over the titular role? Nothing is clear, but the DC Universe will update its fan base if so happens. There is no denying that these significant changes will impact the DC Cinematic Universe big time. But who knows, it might turn out to be something positive.
Now that you know why Wonder Woman 3 was canceled and made such a fuss, hopefully, you get a clear idea. Gal Gadot gave birth to a legacy as the iconic Wonder Woman, but it is time we accept the reality. Are you excited to know if there will be a new Wonder Woman?