Fans highly anticipate Tell Me Lies Season 2, and to be very honest; we do not blame them! The viewers just cannot get enough of the two main characters, especially after the gripping debut season of the show. The first season had them absolutely on the edge of their seats and constantly curious as to what would happen next. The end of season 1 had them already clamoring for more, and they just cannot wait for a second season. The show received praise from critics and viewers as consuming and so full of suspense that it keeps making you guess what is going to happen next. The intriguing characters and the gripping plot are the reason behind the show's success. 
Tell Me Lies Season 2 Release Date
The streaming site Hulu has officially renewed Tell Me Lies Season 2. The announcement happened on 29th November, just a month after the final episode of the first season aired. This is because the show had garnered so much attention and these fans wanted a second season of the show as soon as possible.
While Disney+ and Hulu both have confirmed Tell Me Lies Season 2, no official date has been given to the fans. Reports tell that Hulu ordered the production of season 1 to start in August 2021 and released the show by September 2022. Similarly, Tell Me Lies season 2 can expectedly return around the end of 2023 or the beginning of 2024 if they follow the same schedule.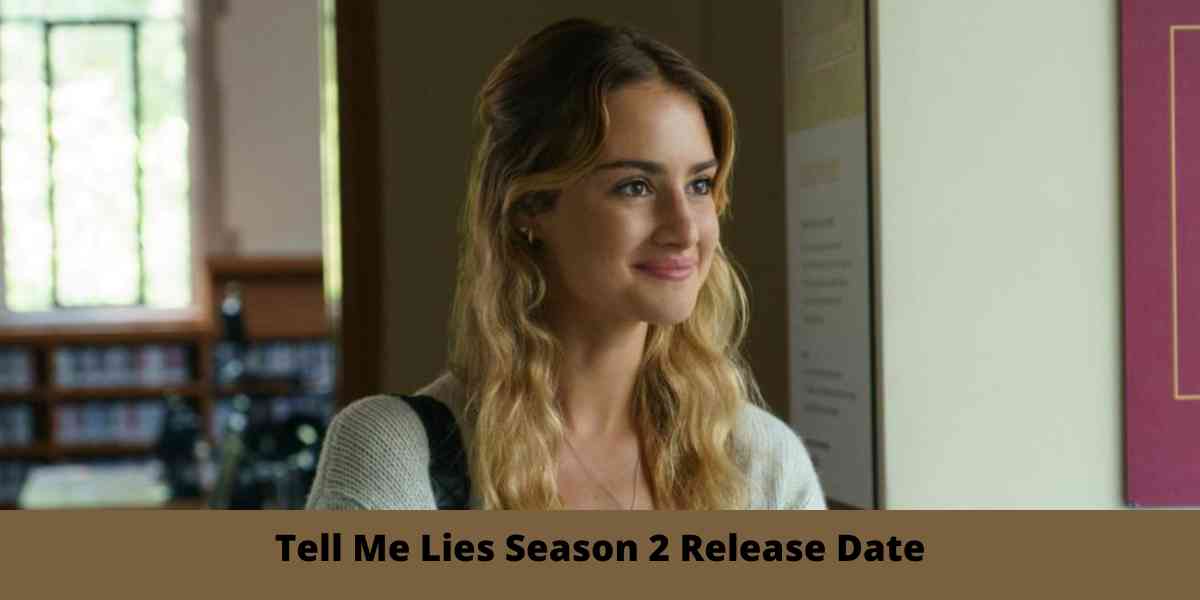 Tell Me Lies Plot And How Season 1 Ended (Spoiler Alert!)
The television show is an adaptation of a book of the same name by Carola Lovering. The story follows an 8-year journey showing the relationship between the two main characters, Stephen and Lucy. However, this is no ordinary, romantic relationship. The series shows us how over the 8 years, the relationship turns into this toxic web that both sides are not able to get out of and are completely entangled in. Furthermore, this toxicity of theirs and their relationship affects all those around them, too, as they find themselves caught up in lies and deception. This addictive behavior of the two leads them to make life-altering choices that come to bite them in the back later on. Although throughout the series, Lucy is not intentionally manipulative and lying like Stephen is, viewers will find her actions just as frustrating and angering. 
Blood And Water Season 4 Release Date, Cast, Plot and Trailer
What Is Five Nights At Freddy's Movie Netflix Release Date?
Season 1 ends with the pair splitting up and Stephen getting back with his ex-girlfriend Diana in 2008. Besides, Lucy also finds out that Stephen proposed to her former best friend, Lydia. Lucy, at the end of the season, seems to be happier and enjoying her time. She lives a stable life in LA with Max and gets her life back on track. 
Tell me Lies Season 2 Cast And Production Crew
The fans do not want anything more than for their favorites to return to their screen as their respective characters. Thankfully, their beloved characters will be returning to them for the second season too. This news could not have made the fans any happier. Some of these beloved actors are: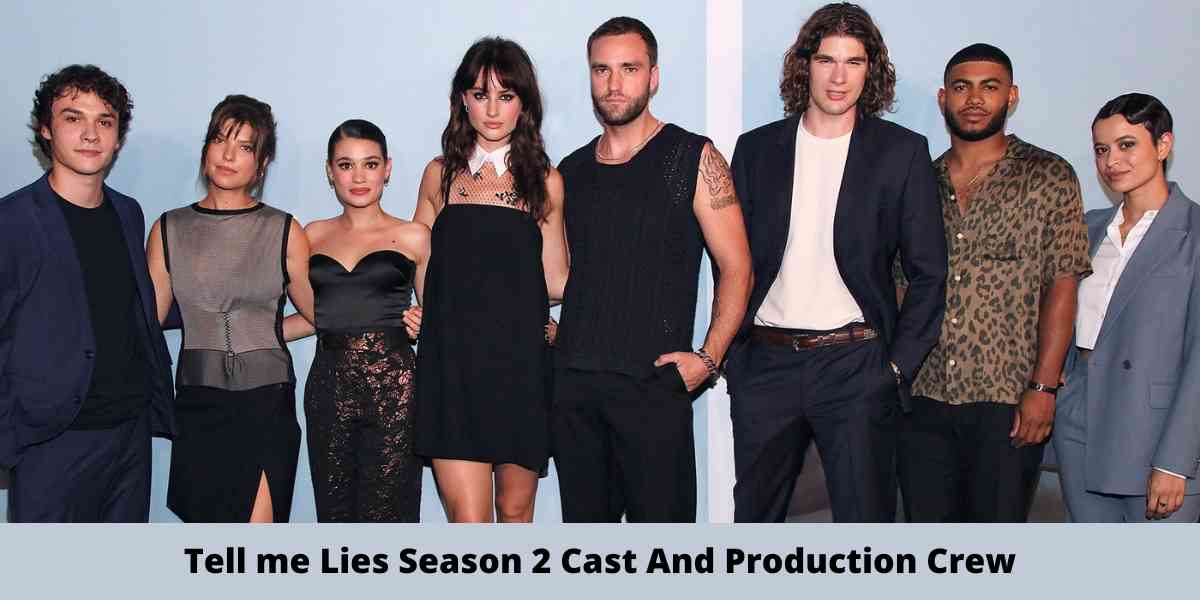 Grace Van Patten as Lucy Albright

Jackson White as Stephen DeMarco

Catherine Missal as Bree

Spencer House as Wrigley

Sonia Mena as Pippa

Branden Cook as Evan

Benjamin Wadsworth as Drew

Alicia Crowder as Diana

Edmund Donovan as Max

Natalee Linez as Lydia Montgomery

Tyriq Withers as Tim

Gabriella Pession as Marianne
Meaghan Oppenheimer, who also served as executive producer and showrunner, adapted the book for television. Under their Belletrist Productions label, Emma Roberts, Karah Preiss, and Matt Matruski oversee the executive production. For Rebelle Media, Laura Lewis and Stephanie Noonan serve as executive producers. For Vice Media's Refinery29, Shannon Gibson and Sam Schlaifer serve as executive producers. Lovering works as a consultant producer, and Jonathan Levine acts as an executive producer as well. The studio is called 20th Television.
Ted Lasso Season 3 Release Date, Cast and Trailer Expectations
Andor Season 2 Release Date and Everything We Know So Far
Trailer And Plot Speculations
There is no official trailer for the second season of Tell Me Lies, and there will not be one for a long time. This is because the renewal was just recently announced. Till then, the viewers will have to patiently wait and draw up theories on how the story will later unfold. They can also read the novel of the same by Carola Lovering and dive further into Stephen and Lucy's relationship. 
With how Lucy ends up in the final moments of the first season, it seems like the perfect opportunity for Stephen to coke bulldoze back into her life and ruin all the progress she has made to get rid of the toxicity. What happened in those 8 years is still a very much incomplete story that needs to be told. 
Is BMF Season 2 Release Date Announced?
With the twists and turns and with the toxic and manipulative tactics of Stephen, it is going to be one hell of a ride for the viewers!