Fans cannot stop asking about a BMF season 2, and we do not blame them. The first season of the show was such a hit that even before the second episode aired, the show had already been renewed for a second season. The series has also been named the channel Starz's best series. With all this buzz around the show, many fans are curious when they will get to see the cast come back to their screens with their mind-blowing chemistry and gripping storyline. Worry not, cause the day is not far away, and they can countdown as the release date for the show has been released.
BMF Season 2 Release Date
On Friday, January 6, BMF Season 2 will return, debuting on the STARZ app at Midnight and airing on the cable network at 8:00 p. EST. The fans have already marked their calendar and are eagerly waiting for the show's release. And you know what, we do not blame them! The show also garnered huge attention on sites like Reddit, especially after the announcement of season 2.
Similar to Season 1, which had nine episodes, season 2 is also expected to have around the same number of episodes. These episodes are also expected to have an hour-long running each. The cast, on several occasions, promises the viewers that everything is going to be "bigger" this season and blow away the audience's mind.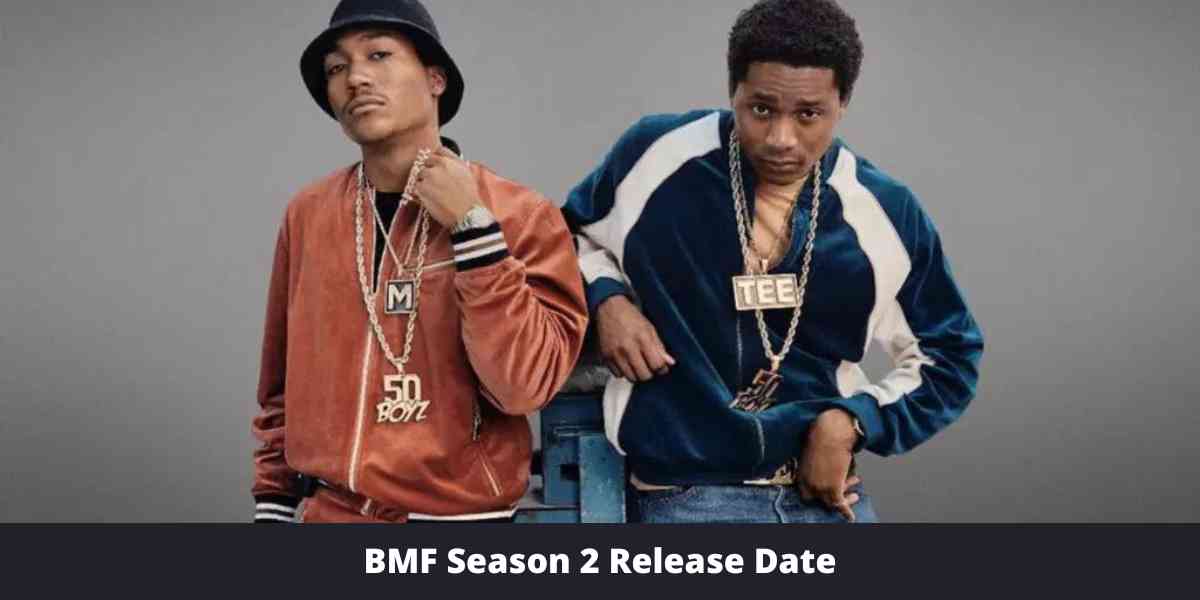 Black Mafia Family Plot And How Season 1 Ended (Spoiler Alert!)
The show is a dramatized version of the real-life Black Mafia Family and presents the thriller story to its viewers. The story showcases the lives of the two brothers set in Detroit. They were the successors of the infamous crime organization led by a criminal family. They usually dealt with drug dealing and money laundering.
What Is Five Nights At Freddy's Movie Netflix Release Date?
Ted Lasso Season 3 Release Date, Cast and Trailer Expectations
The central theme of the relationship between the two brothers is the familial bond which helps establish their criminal partnership. This same bond loyalty, however, causes them to drift apart, as seen at the end of Season 1.
Season 1 ends with Meech and Terry facing obstacles in their relationship with each other as they take hits to their drug-dealing business. Both brothers get into problems as they look to expand their business to new territories and find secrets about members of their crew.
The show takes a deep dive into themes like hate, love, trust, loyalty, and betrayal. It also displays the immense rise of black culture and hip-hop culture back in the 80s, highlighting the struggles the minority faces and the unachievable American dream life they strive to live. 
Curtis "50 Cent," Jackson thinks that the show's success is mainly attributable to its cultural significance and emotional resonance, which highlights vital, unheard, and extremely diverse stories.
BMF Season 2 Cast And Production Crew
Fans already find themselves loving the cast from season 1, and rightfully so! Fortunately, they can expect to see all their favorite main characters back on their screens again. Additionally, there will also be some recurring stars for this season and a few guest appearances.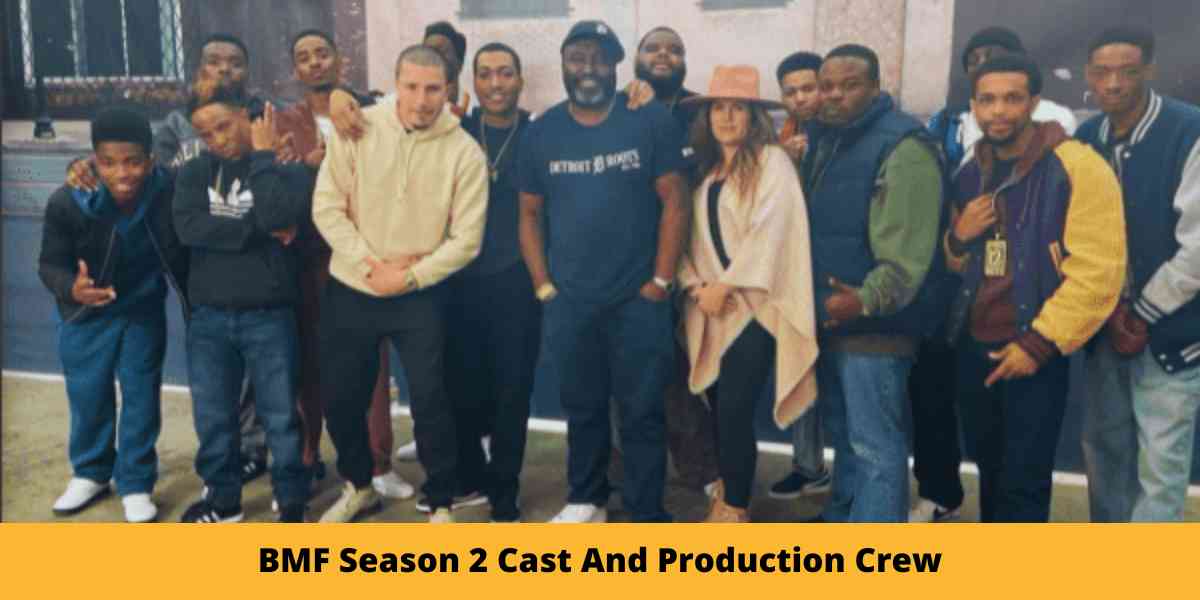 Russell Hornsby as Charles Flenory

Demetrius Flenory Jr. as Demetrius "Meech" Flenory

Da'Vinchi as Terry "Southwest T" Flenory

Michole Briana White as Lucille Flenory

Myles Truitt as B-Mickie

Steve Harris as Detective Bryant

La La Anthony as Markaisha Taylor 

Kelly Hu as Detective Veronica Jin

Christine Horn as Mabel Jones

Leslie Jones as Federal Agent Tracy Chambers

Caresha Romeka Brownee as Deanna Washington

Mo'Nique as Goldie

Mike Merrill as Ty Washington

Serayah as Lori Walker

Sydney Mitchell as Lawanda

Snoop Dogg as Pastor Swift
There will also be a guest appearance by Jalen Anthony Rose as Himself.
Lionsgate Television, 8 Mile Sconi Productions, G-Unit Films, and Television Incorporative produced this show in collaboration with Randy Huggins. Alongside Randy are Curtis Jackson, Anthony Wilson, Terri Kopp, and Anne Clements. 
Andor Season 2 Release Date and Everything We Know So Far
Vikings: Valhalla Season 2 Release Date, Cast, Plot and Trailer
BMF Season 2 Trailer And Plot Speculations
The trailer for the show was recently released and gave us an insight into what to expect for BMF Season 2.
In the trailer, we see Meech plan a worldwide takeover to expand his business beyond just Detroit and reform his crew. However, Terry has other plans, as he wants to focus on launching a car-ride service. Family drama and dynamics also unfold as Terry and Meech get deeper into the conflict. Things complicate more as we see a love interest introduced alongside Terry. Will the brothers look past their differences? And will they be able to succeed in their endeavors? Will their bond strengthen, or will they drift apart?
Outlander Season 7 Expected Release Date and Returning Cast
Die-hard fans are hoping that the two brothers are going to unite, showing that blood is indeed thicker than water and showcasing their strong familial bond. However, who knows what is going to happen and how the show will surprise its viewers?