Starz has confirmed your favorite crime show will return soon with Power Book II.
Power Book II: Ghost was an instant hit among the viewers when it first premiered in 2020. And there has been a fuss about its renewal since the day the last episode aired.
If you are one of those eager fans who can't look for season 2's updates anywhere, we have got you covered. Because after doing deep research from credible resources, we have dug out everything that you need to know about the show's renewal status, release date, new cast members, possible plot, and even insider reports.
So, let's unveil the big secrets one by one! 
Power Book II Release Update
Courtney A Kemp had a few years back signed a deal with Lionsgate regarding "Power" spinoffs. And now, finally, we are seeing the projects taking off!
After the first spinoff, "Power Book II: Ghost," got unmatched ratings and viewership, the showrunners did not waste any time announcing the Power Book sequel. Starz confirmed this through their Instagram official post's caption, "We thought we told you that we wouldn't stop. Season 2 is about to be even more."
The Power franchise will only expand from now on because Courtney Kemp has several other spin-offs piled up! But that is a topic for another day.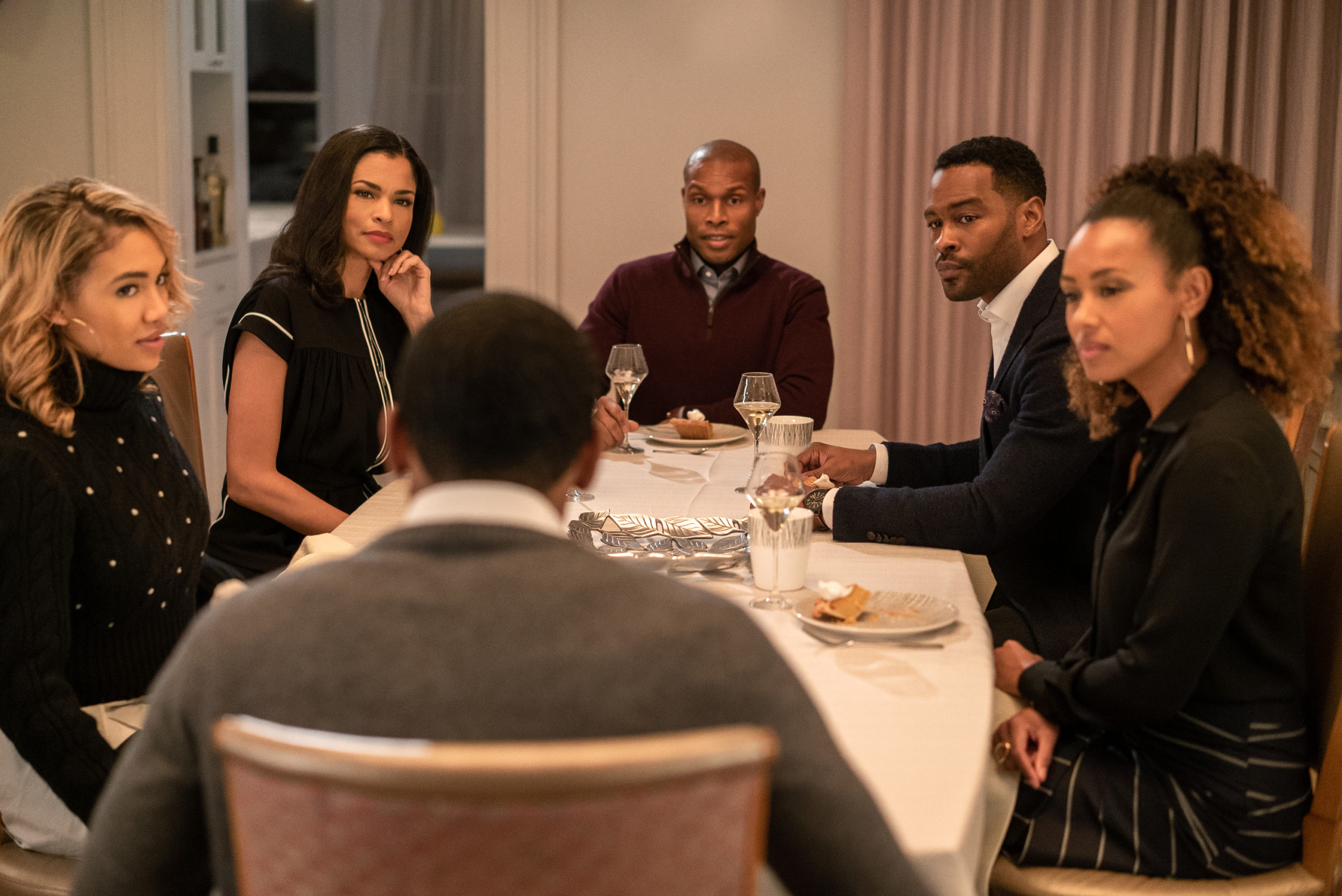 What is the Release Date of Power Book II: Ghost?
We don't have any leads on a specific release date yet because the showrunners have not made any official announcements.
However, fans expect the sequel to premiere in September of 2021, exactly one year after the spinoff first debuted. But these assumptions can be wrong too! Because if the show were scheduled for September, then up till now, we would have gotten trailers for it, but we don't have anything of that sort.
So this implies that maybe the second season will drop in mid or late 2022 due to the busy schedule of the writers and actors of the show. The delay is also caused by the outbreak of Covid-19, due to which production had to be abandoned.
Who Will be Starring in the Sequel?
The main protagonists of the show will remain unchanged. But depending on how the story develops, there might be some new characters introduced.
Up till now, there have been no such announcements about new actors joining the team. But we are expecting that in the upcoming weeks we'll get to discover more about it.
Michael Rainey Jr will be returning as Tariq, joined by Mary J Blige as Monet and Shane Johnson as Cooper. Other cast members include Gianni Paolo as Brayden, Quincy Tyler Bernstine as Tameika, Daniel Bellomy as Zeke, and Paige Hurd as Lauren.
Expect less of Naturi Naughton (Tariq's mom) in the sequel because her character is now in a protection program (as shown in season 1's finale). Since Tariq murdered professor Jabari Reynolds, he won't be returning unless he features flashback scenes. 
What Will the Plot of Power Book II: Ghost Explore?
Season 1 showed Tariq's devastating character development. It showed how one murder changed the trajectory of life.
Season 2 will also center around Tariq's character. It will focus on the consequences of murdering Professor Jabari Reynolds. All of Tariq's relationships will suffer, especially his love life.
At school, too, he won't be able to hide his deepest secret anymore. Whenever the truth comes out, he'll have to face it. At one point in the show, Tariq will self-reflect and think of the monster he has turned into.
The plot details are yet to be disclosed, but one thing is for sure that the sequel will have a lot of drama in it.
What are your predictions on the story development? Let us know!
Where Can I Watch the Trailer?
For now, we don't even have basic details about the sequel, so naturally, there is no trailer for the 2nd season either. However, there is one announcement video on the official Instagram account of Starz. So in the meantime, check that out!
But we are hoping that we'll get to see the official trailers 4 to 5 months before the show's release. Rest assured, we will keep you updated on the matter!
With that being said, this is all you needed to know about the highly anticipated sequel of Power Book II: Ghost.
If you found this article informative, we are sure that you'll love reading about Stranger Things Season 4's updates!