Are you desperately wishing to see how Keita will respond to Chikki's three magical words, " I Love You"? Well, we need Gamers Season 2 to find out the same.
As the name suggests, Gamers is a Japanese gaming romantic-comedy anime based on the light novel series having the same title. The story follows a high school teenage boy Keita Amano and her beautiful schoolmate Karen Tendō. Keita is a die-hard video game player and plays the game for fun. On the other hand, Karen Tendō is the head of Gaming Club and wanted him to join it. Though Keita liked Karen, he rejected her offer as he did not want to indulge in a competitive game. The situation led to several ups and downs in their relationship.
Written by Sekina Aoi and illustrated by Saboten, the novel began serialization in Fujimi Fantasia Bunko on March 20, 2015. The novel series had run for twelve volumes and ultimately concluded on October 19, 2019.  Given the popularity of the LN series,  Pine Jam studio adapted it as an anime that premiered on July 13, 2017.  The 12-episode season 1 concluded on September 28, 2017.  As season 1 ended on a cliffhanger, fans have been laying eyes to watch season 2. Well, folks, here are the updates you wish to know so far.
Are the Gamers Renewed or Canceled?
Season 1 ended on September 28, 2017. Since then, three years have elapsed, and the showrunners have not uttered a single word about the renewal of the series.
The showrunners have neither canceled or renewed the series officially so far. I know the delay in renewal is a matter of concern for you. You must be dying to know whether the anime will return or will it leave you in dismay. Well, let us find out?
Will the Gamers Return for Season 2?
Well, anime gained the attention of millions of viewers as it attracted both romance anime lovers and gamer lovers around the globe. Usually, the game's anime involves a lot of action, but this one is offbeat. Moreover, season 1 ended on a cliffhanger, so definitely, fans deserve season 2.
Let's find out what the possibilities are for season 2.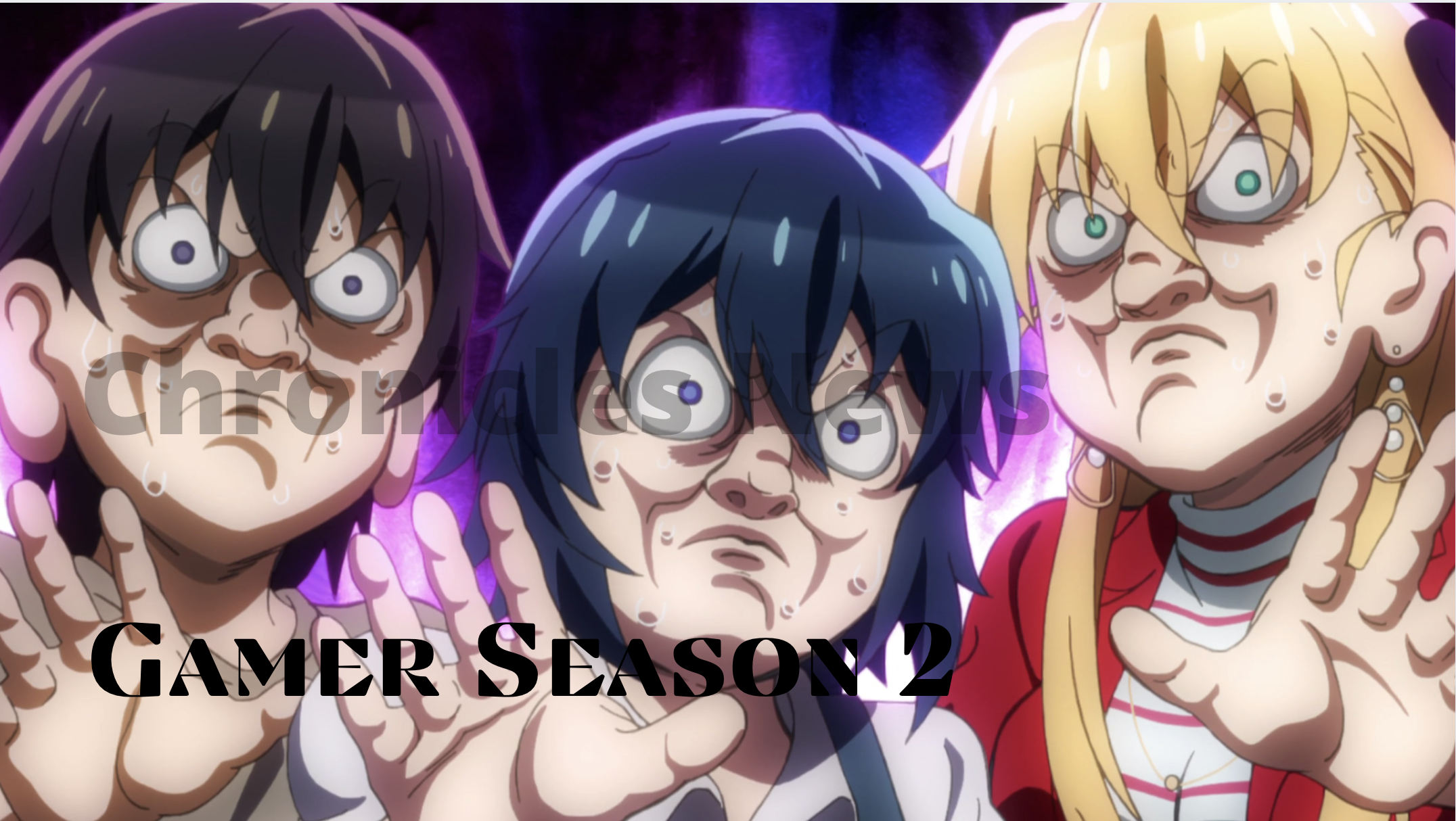 The renewal of any series entirely depends on its revenue generation and the availability of source material. Let us see whether this anime has these two factors.
Is There Enough Source Material Available For Season 2?
As I told you, the anime follows the light novel series. And the creators have produced 12 volumes of the LN series till October 2019. The showrunners have adopted only six volumes to create anime series. The remaining six volumes are still left to make season 2. So, it is explicit that there is enough source material to make season 2.
Does The Anime Generate Enough Revenue?
The series became a big hit when it first arrived in 2017. You can judge its popularity by its decent rating. The anime scored 6.6 out of 10  on IMDB and 6.9 out of 10 on my anime-planet. In the initial phase, the production house sold thousands of DVDs/Bluray copies. However, its popularity declined over time. Moreover, one of the aims of creating the anime is promoting the source material, and the LN series concluded in 2019. So there is no more source material left to promote.
From the above discussion, it seems unlikely that creators will proceed with season 2. Well, let's see if season 2 will premiere, how it will be, by what time it will arrive, and who will be in it.
The Release Date of Gamers Season 2. When Will It Air?
The showrunners have not shown the green flag to the anime so far. So, it is unlikely to tell you the release date for season 2 as of now. However, if the makers renewed the series this year, It will hit the screen somewhere in 2023.
The Cast of Gamers Season 2. Who Be Will in it?
The creators are tight-lipped about the potential cast for the season. However, we all know that the instrumental list of characters is part of season 1. Seeing season 1, I guess that the following voice actors will reprise their respective roles in season 2.
Karen Tendo, voiced by Hisako Kanemoto
Aguri Sakurano voiced by Rumi Okubo
Eiichi Misumi voiced by Natsuki Hanae
Konoha Hoshinomori voiced by Yuki Kuwahara
Keita Amano voiced by Megumi Han
Tasuku Uehara, voiced by Toshiyuki Toyonaga
Chiaki Hoshinomori voiced by Manaka Iwami
Gakuto Kase voiced by Yasuaki Takumi
Niina Oiso, voiced by Yuna Yoshino
Few new faces will also likely come in season 2.
The Plot of Gamers Season 2. What Will Happen Next?
The creators have not unveiled the potential plot of season 1. However, we know that season 2 will pick up from where season 1 ended. Season 1 follows the story of the first six volumes of the LN series. So, season 2 will begin from volume 7 of the light novel series and cover the rest.
The finale of season 1 made the fans come to the edge of their chairs. Chiaki confesses to Keita about her feelings. We will see in the upcoming episode whether Keita will accept or reject his proposal. According to the LN series, Keita will reject her proposal as he is in love with Keren. Keita will set boundaries with Chikki. Additionally, he will tell Keren what has actually happened. In season 2, we will witness how the relationship between Keten and Karen evolves.
Trailer of Gamers Season 2. When Will it Premiere?
The makers have not renewed the series for a second helping as of now. So it is silliness to think of a trailer as of now. We will update here once we get any information about the same.
Where Can We Watch Gamers Season 2?
Season 1 premiered on numerous Japanese local Networks like AT-X, BS11, Tokyo MX, and Sun TV. So, I expect season 2 will premiere on the same platforms. Later, the anime was distributed on several OTT platforms, like Netflix and Amazon prime video. So season 2 will be available on these platforms as well if ever created.
Final Words
Gamers are light-hearted romantic anime. It is a good piece of entertainment in less time as it has only 12 episodes. However, season 1 ended on a cliffhanger. So it will leave you longing for season 2. I hope the creators will renew the series soon to put a full stop to the curiosity of fans. If you have any questions, drop them in the comment section. We will be happy to answer them. If you like the article, bookmark our website to get updates about your favorite tv shows, series, and movies.