Logan Paul, a well-known YouTuber and social media personality, recently engaged Nina Agdal. Their whirlwind romance and engagement have attracted attention from fans and the media. Here's a comprehensive overview of their relationship and engagement.
Engagement and Proposal
Logan Paul proposed to Nina Agdal in July 2023 during their visit to Lake Como, Italy. The proposal took place just two months after they celebrated their first anniversary. The couple was staying at the luxury Hotel Passalacqua when Logan got down on one knee and popped the question. Both of them shared their joyous moment on Instagram, announcing their engagement.
Related: Who Is Tyga Dating? Is He Dating Avril Lavigne Again?
Who Is Nina Agdal?
Nina Agdal is a renowned Danish model with a successful career in the fashion industry. She gained prominence by appearing in Sports Illustrated Swimsuit Issues, Elle magazine, and various runway shows. Before her modelling career, Nina immigrated to the US from Denmark at 18.
She has also been linked to celebrities like Leonardo DiCaprio and Jack Brinkley-Cook. In addition to her modelling career, Nina advocates body positivity and fitness, launching her fitness brand, "The Agdal Method," in 2020.
Related: Who Is The Brother Of Andrew Tate? What Does He Do?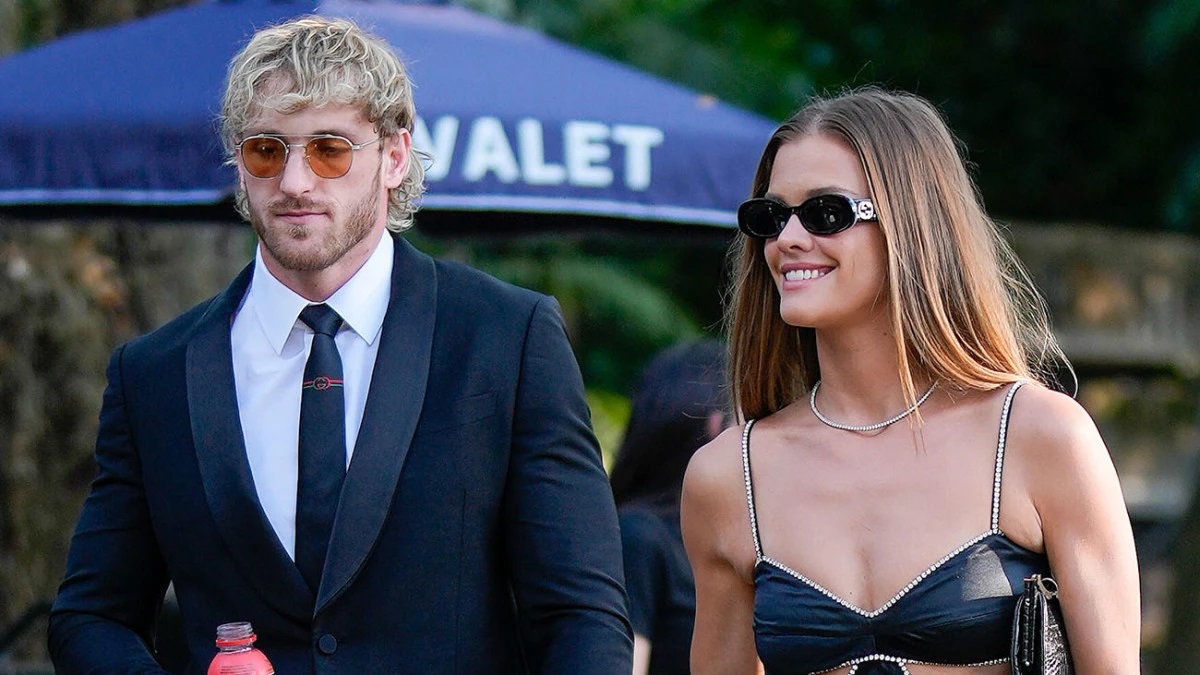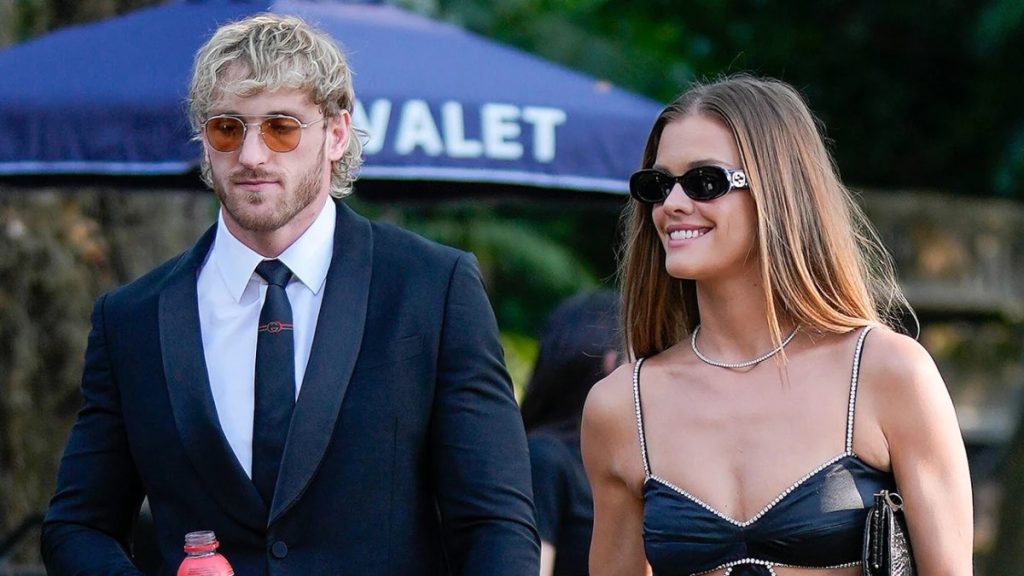 Public Confirmation and Relationship
Logan Paul and Nina Agdal confirmed their relationship in December 2022 through an Instagram post. However, rumours about their romance had been circulating even before that. The couple celebrated their engagement just a few months after confirming their relationship.
Nina Agdal recently appeared on Logan Paul's Impaulsive podcast in August 2023. The couple discussed their engagement during the podcast episode and shared details about Nina's emerald-cut diamond ring. They expressed their happiness and excitement for their future together.
Logan Paul's Past Relationships
Before his engagement to Nina Agdal, Logan Paul had been involved in several high-profile relationships; at the beginning of his career, he dated social media stars like Alissa Violet and Amanda Cerny. He also had a two-year relationship with Jessica Serfaty from 2014 to 2016. Additionally, Logan briefly dated Chloe Bennet and Corina Kopt.
His relationship with Josie Canseco garnered significant attention before he started dating Nina Agdal. Unfortunately, his relationship with Josie ended in November 2020.
Logan Paul's engagement with Nina Agdal marked a significant milestone in their lives. The couple's engagement surprised many, given the relatively short duration of their relationship. As Logan and Nina embark on this new chapter together, fans and followers will continue to follow their journey and wish them the best for their future.
Related: Who Killed Tupac Shakur?