Avril Lavigne, 38, and Tyga, 33, called it quits after three and a half months of dating a few weeks ago. Now, they have been spotted a couple of times together, making everyone wonder if Tyga is dating Avril again.
Is Tyga Dating Avril Lavigne?
No news of Tyga dating Avril Lavigne has been confirmed as of yet, and the duo has not been spotted doing any PDA in public. 
They were both initially spotted wearing black outfits at Marshmello's 4th of July party on Saturday, July 1, 2023. The party took place at Encore Beach Club, which is in Las Vegas, and had the "Girlfriend" singer perform at the event. After Avril's performance, Tyga performed some of his hit songs at the party. The duo was later spotted talking and enjoying themselves in the VIP section of the party. There was also a time when Lavigne was seen leaning in to whisper in Tyga's ear. 
This is not the only time the couple has been spotted together as on Tuesday, July 4, both the exes were seen at Nobu restaurant in Malibu, California. They wore white outfits and were at the restaurant to attend a 4th of July party. Avril also appeared in Tyga's tik tok video of the same day.
Related: What Is Travis Scott's Net Worth?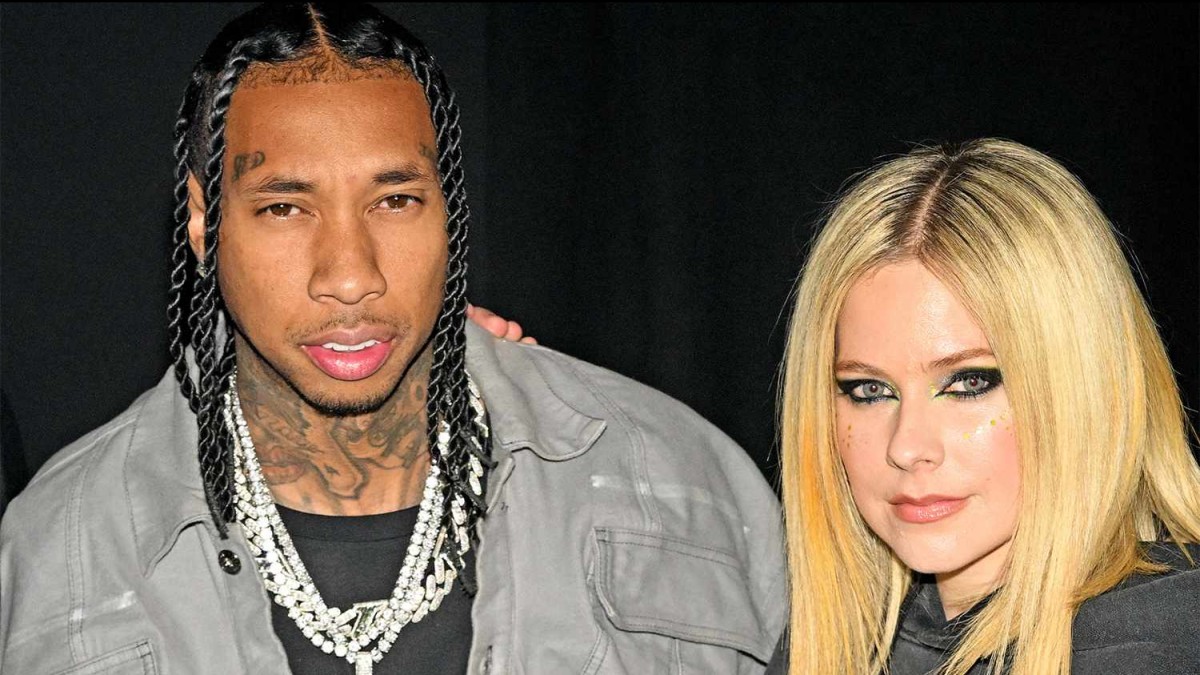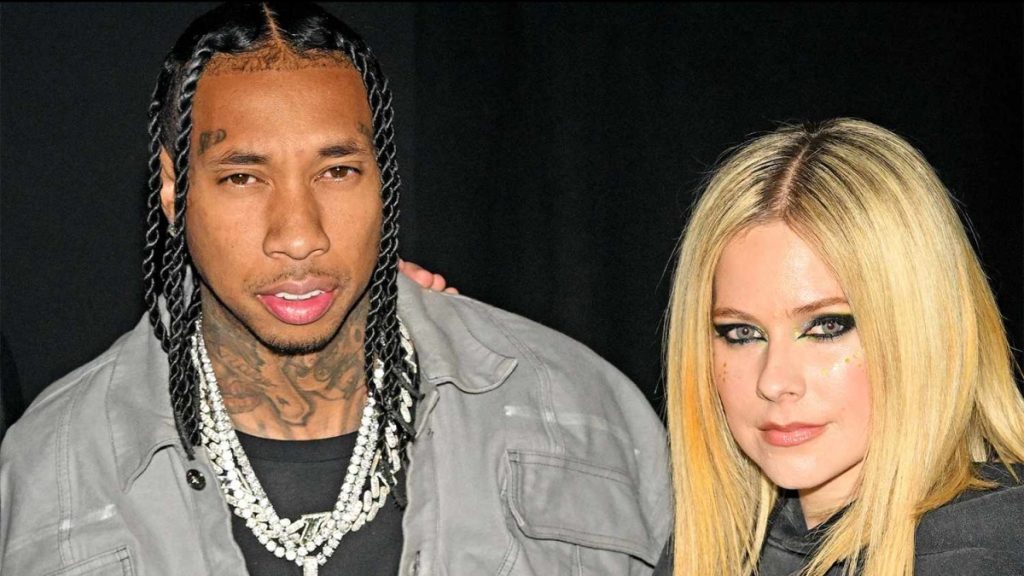 Related: Who Is The Brother Of Andrew Tate? What Does He Do?
Tyga and Avril Lavigne's Relationship Timeline
Tyga and Avril Lavigne were first spotted hugging together on February 19 after eating at Nobu. Rumours about the couple dating began circulating immediately. But, a source close to the couple clarified all the words and said they were just friends.
Later, Lavigne called off her engagement with  Mod Sun and decided to part ways. 
This began the journey of Tyga dating Avril Lavigne as the duo went to Paris together to attend the Paris Fashion Week. Here they were spotted several times together. They were even seen kissing outside the Mugler X Hunter Schafer party. The singer and rapper attended Leonardo De Caprio's party at Kúkú restaurant together. 
In late March, a source close to the couple informed People that they were spending lots of time together. At the same time, the source also explained, "They're still not exclusive and just getting to know each other. They're taking things very slowly to be on the safe side and get to know each other before diving into something serious." The same month, Tyga gifted his then-girlfriend a $80,000 custom-made necklace she kept after their split. The couple officially parted ways in June. The decision to do this was mutual.
Overall, from the recent events that have taken place, it looks like Tyga and Avril might be good friends and not sore exes.
Related: Who Killed Tupac Shakur?