Chelsea and Jo Koy's breakup pretty much concluded the love story of the cutest couple in Hollywood. The former couple has been friends for around 20 years before taking the next step to begin their relationship. You may have seen Jo Koy as a frequent guest in Chelsea Handler's famous talk show, Chelsea Lately. But things were looking positive with the couple becoming more than friends. At 47 years old, Chelsea seemed to be glowing in love and happy to explore the new chapters of her life. They were happy and making memories, and fans thought this might end up with the duo exchanging vows in the aisle.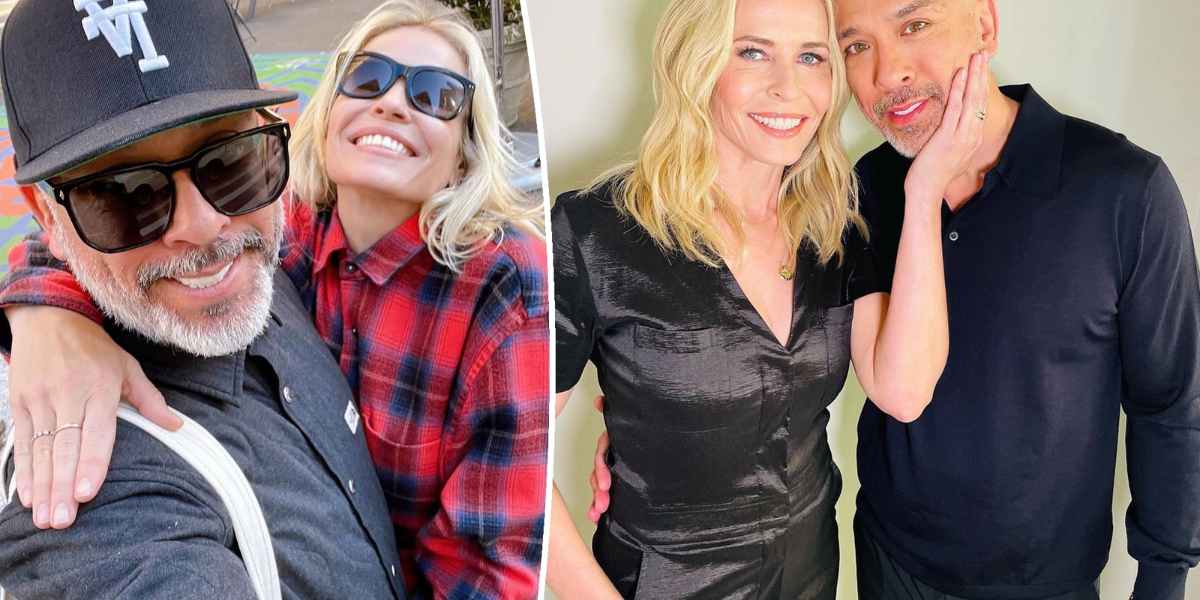 But with their first anniversary came the saddest news about Chelsea and Jo Koy's breakup. The lovable duo shared the information of quitting after a year of dating. This left the fans confused about the reason behind their separation. Until now, we did know the absolute truth, but recently Chelsea shared her side of the story to give fans more clarity. So, was it all lovey-dovey, or was there more to the happy image of a so-in-love couple?
Chelsea and Jo Koy's Breakup Reason Explained
Chelsea and Jo Koy's breakup happened because she didn't think Jo was her person, as she disagreed on specific behaviors and was not ready to adjust. While talking to Brooke Shields for the new episode of her exclusive podcast, Now What? Handler started talking about her upcoming Netflix Special, Revolution. She did have positive things to say about Jo Koy. Chelsea noted that Jo had changed her thoughts about love and life. She started trusting men again, and even though the relationship failed, she was not giving up on trying to find love.
 Handler did hint about the real reason for the crack in their love life, but it was vague. She confessed that there were quite some things, especially behavior, that she was not on the same page as Jo. If she was younger, like 20 or 25, she might have thought about doing it, but her heart couldn't agree this time. The host did love him with all her heart and confessed that it was one of the most challenging decisions to walk away from Jo. But she couldn't betray herself and abandon her true self to continue with Jo. 
 Chelsea admitted to therapy with Jo to fix the issues, but nothing worked. She thought this would be a forever relationship, but that again turned out to be just another dream. After Chelsea and Jo Koy's breakup, the former couple is no longer friends, but Chelsea would love to be back to being great friends, just like they were before dating each other. The duo broke up back in July 2022, and things haven't been the same post that.
When Did Chelsea and Jo Koy Start Dating?
Things were different before Chelsea and Jo Koy's breakup. Lovitz was the first to introduce Jo and Chelsea, and the two worked together in Chelsea's show. They remained friends for the most extended period, but in June 2021, the romance rumors about the duo started sparking. Handler even uploaded videos of her spending time with Jo on social media. In September 2021, she talked about her special someone on her Instagram but didn't disclose the name yet. Finally, in September 2021, she made her relationship with Koy Instagram official. She shared an adorable photo of the couple kissing each other.
 She gushed about her lover in her episode on The Tonight Show Starring Jimmy Fallon. On the other hand, Koy praises his girl and says she is always there for him. Chelsea also admitted to her Instagram family that Jo Koy renewed her "faith in men." They made their red-carpet debut during the 2021 People's Choice Awards. She shared the secret about how Chelsea initiated this romantic relationship. Then again went to Grammy Awards together, gave cute poses, and later wished him a happy birthday in June 2022.
But in July 2022, Handler uploaded a pre-recorded video of the couple sharing Chelsea and Jo Koy's breakup news during their first anniversary. They had only good things to say about each other, but the dynamics have shifted a bit. The duo has moved on, but Chelsea still reminisces about the good old times with her lover Jo Koy.
It may have been months since Chelsea and Jo Koy's breakup news was announced, but fans still hope they might get back together. The recent Now What? A podcast explaining her relationship was released on 27th December 2022. And it seems fans suspect that there might be some feeling left. So, maybe there can be a patch-up, but we cannot confirm it.