Munich Motor Show 2021 comes up with better concepts and a new place, "Munich." This show is continued from 7th September till 12th September 2021. This is the very 1st time that a motor show is taking place in the heart of Munich. Previously International Mobility Show (IAA) occurred in Hanover, Germany. Before Hanover, This show was held in Frankfurt before 1991. In this article, I'll discuss the top 5 new cars from Munich Motor Show 2021. Their specifications and all other latest features.
Top 5 cars in Munich Motor Show 2021:
Following mentioned are the top 5 vehicles of IAA mobility 2021 in Munich
BMW I Vision circular concept.
Mercedes EQB Electric SUV.
Volkswagen ID.Life.
Audi Grandsphere concept
Porsche Mission R
Now let's discuss each car, its specifications, new features, and release date one by one.
BMW I Vision Circular in Munich Motor Show 2021:
BMW revealed the BMW I Vision Circular concept on Monday in Munich in the IAA mobility 2021.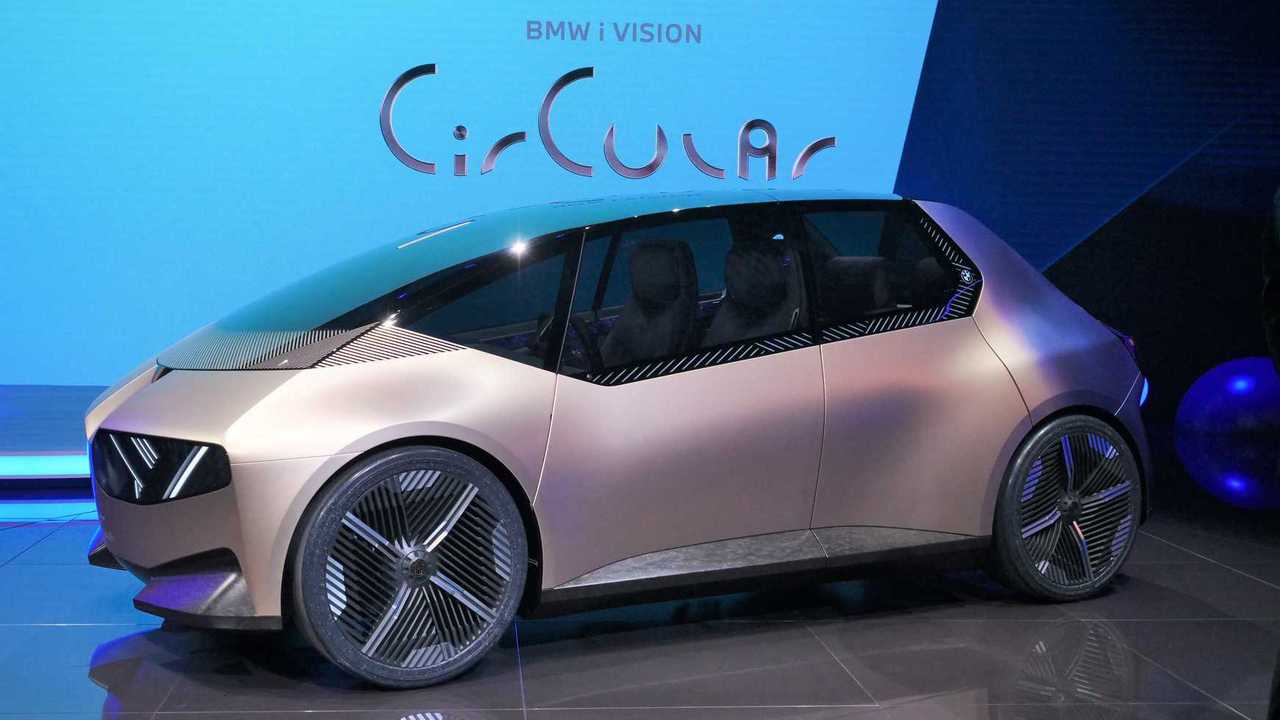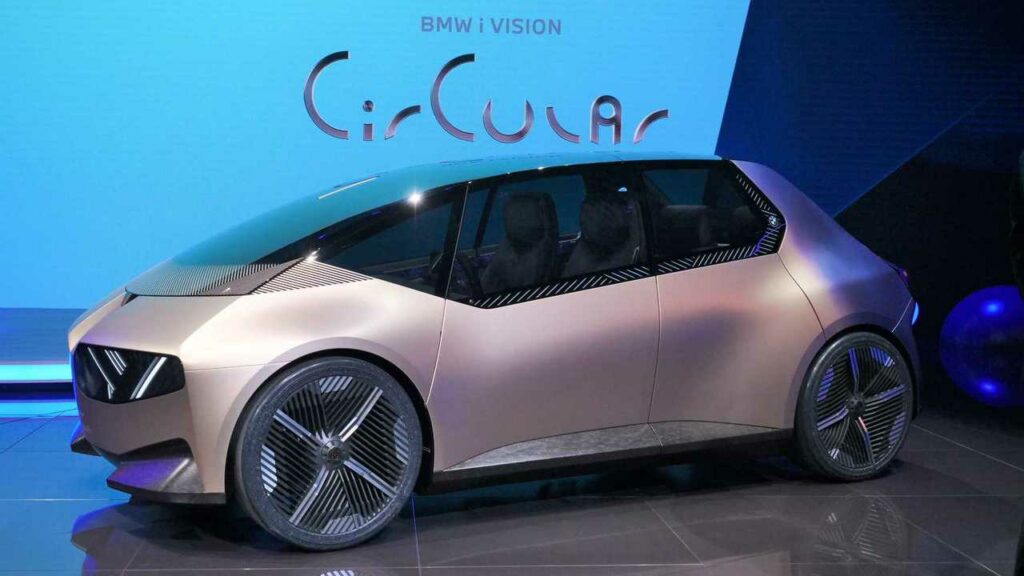 Specifications, Features and Release date:
This car will be completely electrical, only made of reusable parts, and would be recyclable. Along with every other vehicle material, the electrolytes used in the battery will also be recyclable. This car doesn't use any such matters which is ir-recyclable. This version of BMW has no paints, leather, or chromes, which will be a hurdle to reuse. The circular shape of the car helps reduce bonded joints or composite materials. Instead, it uses cords, press studs, and quick-release fasteners. Hence the vehicle can be separated into pieces using just a single tool. BMW expects to launch BMW I Vision Circular in 2040, so wait till that to see the magical car from BMW.
Mercedes EQB Electric SUV in Munich Motor Show 2021:
In Munich Motor Show 2021, Mercedes revealed some facts about its upcoming Mercedes EQB Electric SUV. All the information about it is discussed below.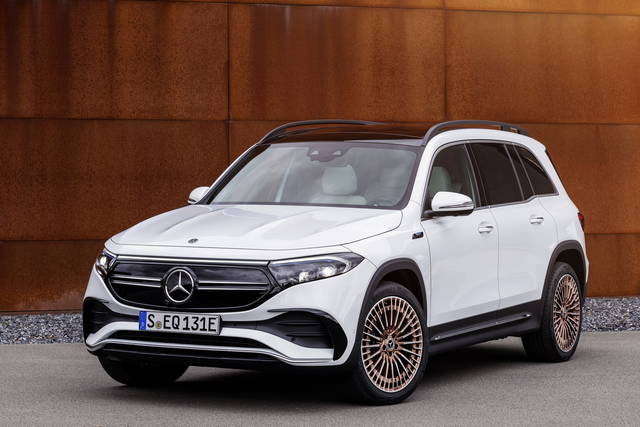 Specifications, Features, and Release date:
EQB will be released in 2 forms in 2022. EQB300 4Matic and EQB350 4Matic will be powered by a 66.5KWH battery and two electric motors. The difference in them will be in their output power. EQB300 gives 225 hp and 288 lb-ft torque. On the other hand, EQB350 produces 288 hp and 384 lb-ft. While charging by a DC fast charges, EQBs can charge to 80% from 10% only in 31mins. EQBs will have all wheels drive. The output of EQB looks eye-catching with 18 inches wheels, LED lighting, and an EQ-specific forefront fascia. Inside it, it has 2 10.3 inches of digital displays. One will be for the instrument cluster, and the other will be for the infotainment screen with which Mercedes MBUX software is handled. It will have a seating capacity of five to seven persons. Wait till it releases in 2022.
Volkswagen ID.Life from Munich Motor Show 2021:
Volkswagen has been talking for years about its intentions to launch an electric vehicle. Below is discussed about the Volkswagen ID. Life.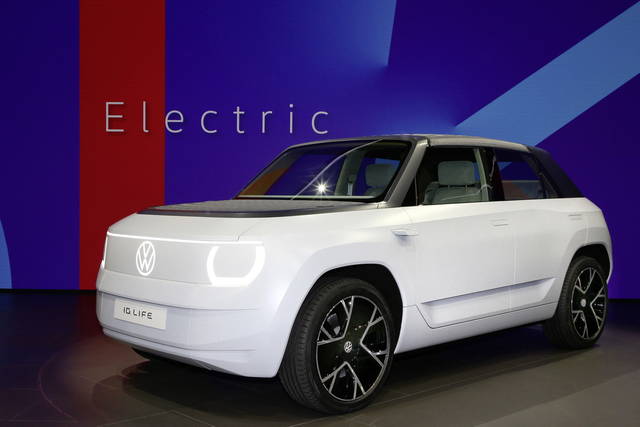 Specifications, Features and Release date:
This will launched after three years from today, 2021. And Volkswagen bus to release an electric vehicle at an affordable price. The motor has been moved from rear to front axle, and its wheelbases have been made shorter. Volkswagen says these changes will give ID.Life a better design by its compact crossover. The price of Volkswagen's ID Life will be £17000. Expect it by 2025.
Audi Grandsphere in Munich Motor Show 2021:
Audi Grandsphere is a branded new concept by Audi.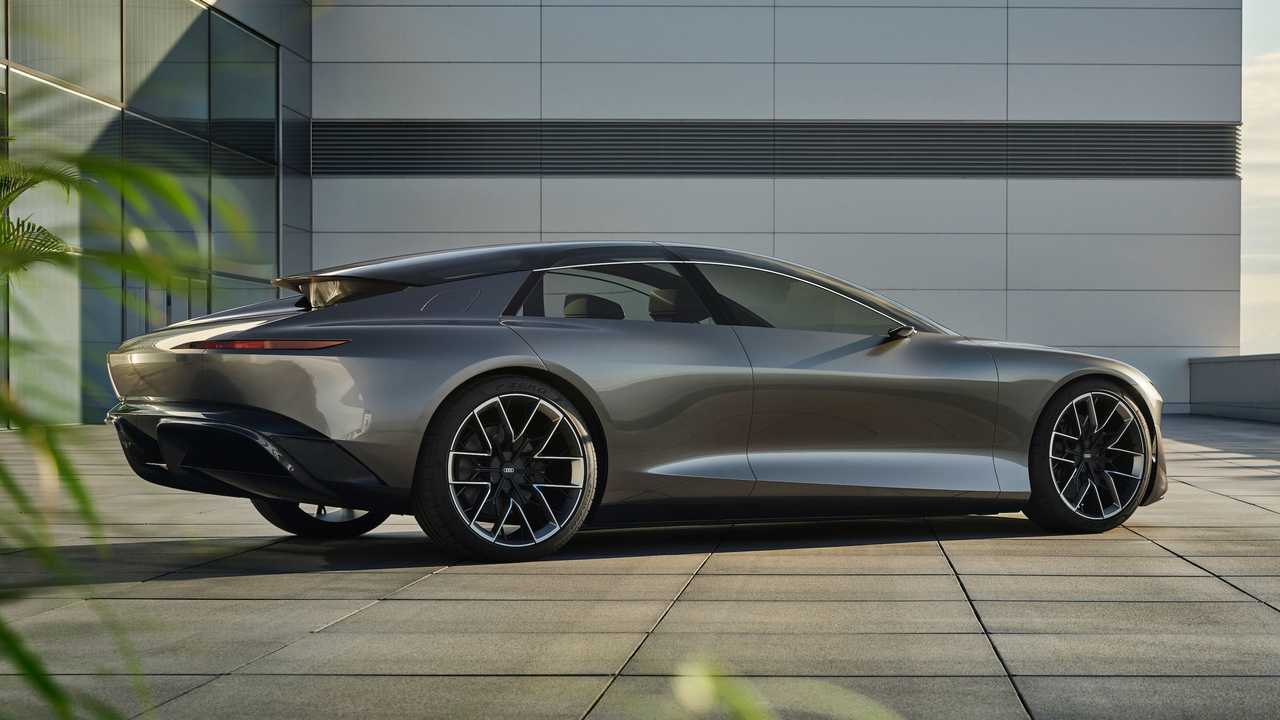 Specifications, Features, and Release date:
Besides being an electric car, Audi Grandsphere also has the features of self-driving. Firstly, Grandsphere has got a beautiful exterior design that is luxury fastback. Secondly, it is a bit long vehicle that measures 5.35 meters from the front till that back. Audi explains the enormous length of the car makes the anterior spacious and makes the persons in it comfortable as in first-class air travel. Thirdly, the interior of the Audi Grandsphere doesn't look like its current-produced vehicles. Still, the exterior will be instantly recognizable as the other Audi. Its battery power is 120 kWh and can charge up to 270 kW in just 10 mins. It takes charge from 5% to 80% in just 25 mins. It has a pretty good performance, and it speeds from zero to 100 km/h in just 4 seconds. The Audi Grandsphere made its public debut at Munich Motor Show 2021.
Porsche Mission R:
The Porsche Mission R is still in manufacturing phase and set to launch by 2025 or 2026. It is a racing car.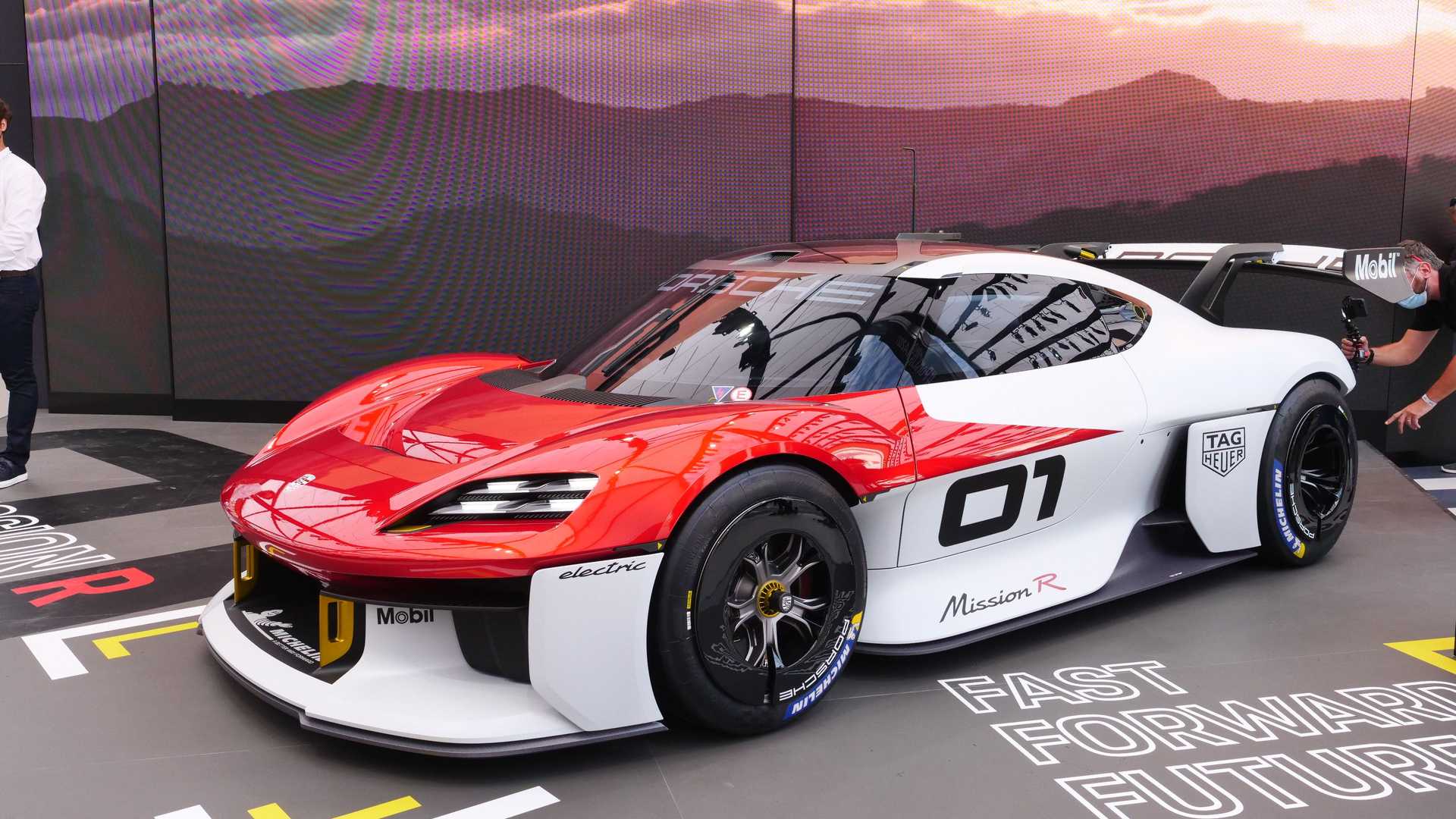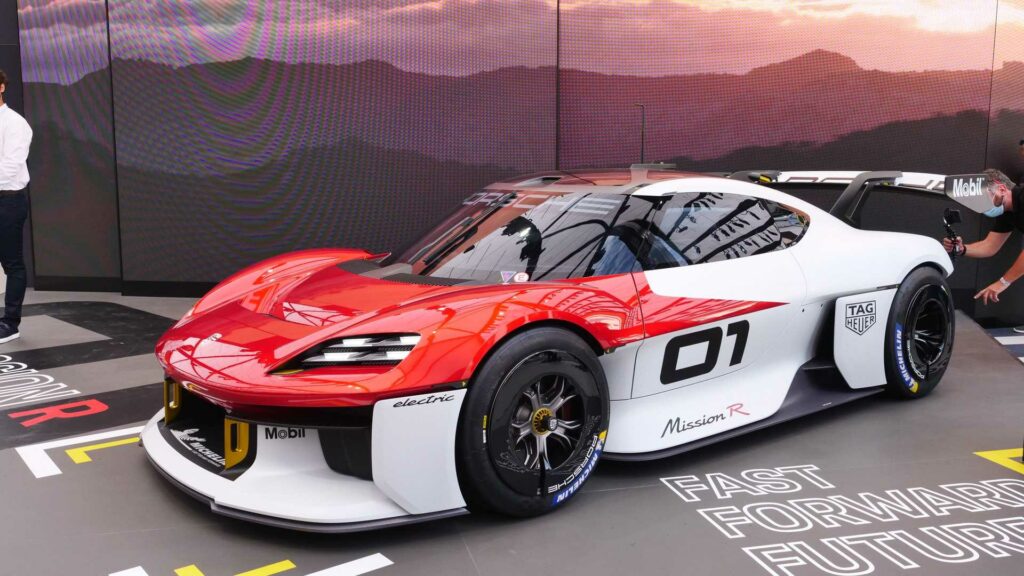 Specifications, Features, and Release date:
This will have the same size as the 718 Cayman and gives about 671 hp when in race mode. The power moves up to 1073 horses when in qualifying mode. This takes less than 2.5 seconds from zero to 62mph. It has the most top speed of 186mph. It has got a brilliant charging capacity which charges from 5 to 80% in just 15 mins.