Samsung has confirmed the official launch date of its Galaxy Z Fold 3 foldable phone. The smartphone will come with a host of other products on August 11th.
And information about the upcoming Samsung conference was few, and it was considered nothing more than expectations. But now the date has been confirmed, along with the arrival of the new Galaxy Watch 4, the Galaxy Buds 2, and the Galaxy Z Flip 3 foldable phone, which comes in a small size compared to the Galaxy Z Fold 3.
The Galaxy Z Fold 3 is one of the most important phones for 2021 at all. This is because it is the flagship phone that will completely replace the Galaxy Note series. As it is the most mature foldable phone from Samsung.
Features of Samsung Z Fold 3
The phone comes with a leading Qualcomm Snapdragon 888 chip and provides full support for the S Pen. On the other hand, pen support is an essential step for replacing the Galaxy Note series. The phone screens will come with a frequency of 120 Hz, whether for the large main screen or the small screen used when the phone is folded.
The phone offers up to 12GB of RAM of the leading type LPDDR5. Along with up to 265GB of flagship UFS 3.1 storage, not to mention support for 5G networks, the latest Bluetooth 5.1, Wi-Fi 6, and the S Pen.
Samsung offers its new flagship phone in black and green and may also be available in silver. Besides, according to rumors, Samsung has succeeded in making the phone thinner than the previous generation.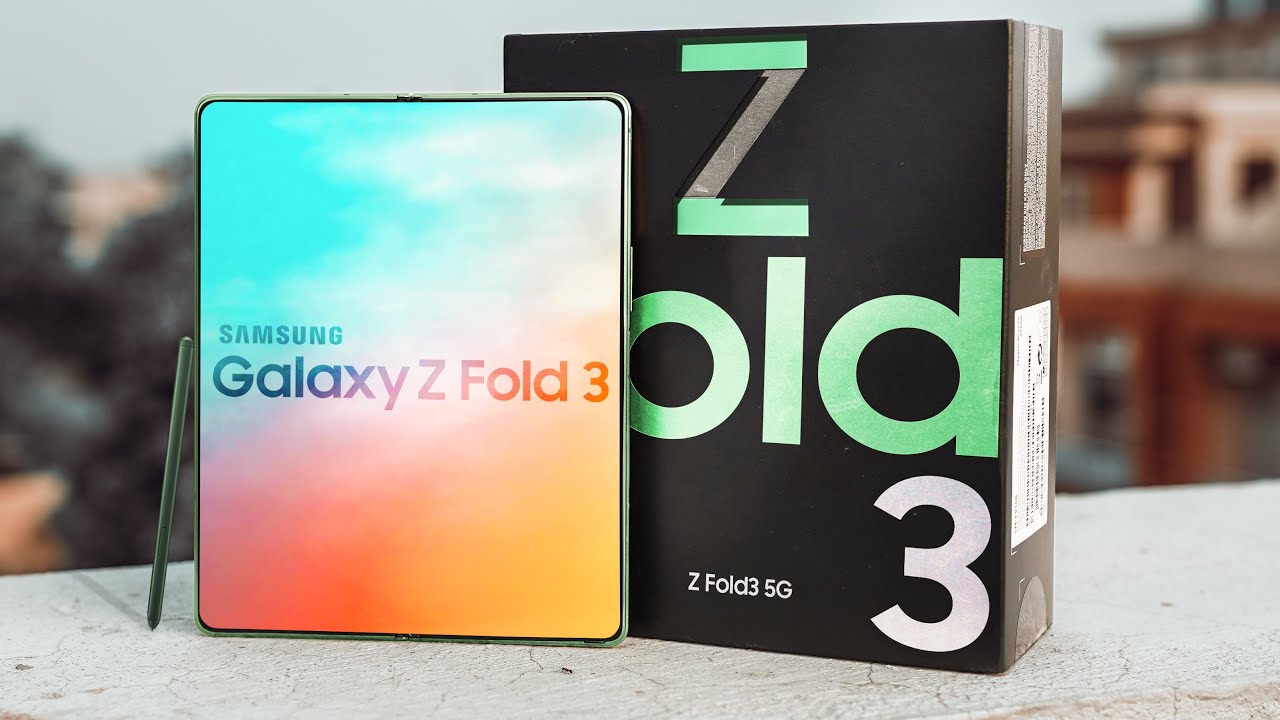 The phone's main foldable screen will be 7.55 inches. While the small screen, which is used when folded, will be 6.21 inches, which is less than the previous generation. Many expectations have indicated that the phone will come with a selfie camera built into the screen, but this matter has not been confirmed yet.
Although the launch is very close, we have no idea about the camera specifications in the Galaxy Z Fold 3. The phone battery comes with a capacity of approximately 4,400 mAh. Which is the capacity that will result from adding two batteries in the phone separately from each other. This is a technology commonly used in flagship phones.
Price
According to the available information, and according to the latest leaks, the phone will come in a price category in the range of $ 1,599. This price is a high price, of course. Still, it is an appropriate price for a foldable phone pioneering specifications, especially since the difference between the phone price – if it is True- and the price of a traditional flagship phone such as the Galaxy S21 Ultra is no longer great.