Back in March, a 22 year old male, Ahmad Al Aliwi Alissa open fire at King Soopers in Colorado. The accused of the Colorado Supermarket shooting ended up killing 10 people including a police officer and several employees. The judge has now declared a halt in Ahmad's trial as a doctor has declared him as  "incompetent to stand trial currently".
Michael Dougherty, the Boulder County District Attorney, shared this news while telling that this is the third time the suspect has undergone an evaluation test by a doctor. The last court-ordered test was carried out in October. The result of the previous evaluation also claims Ahmad unfit for trial. This test was taken just for confirmation and was requested by the prosecutors.
Michael Dougherty spoke about the suspected murderer's mental health and said:
"We appeared in open court earlier today to talk about, with the court, the recent competency evaluation that came back in the case of the King Soopers shooter. In the second court order of competency evaluation, the doctor who is a widely-respected expert found the shooter to be incompetent to stand trial."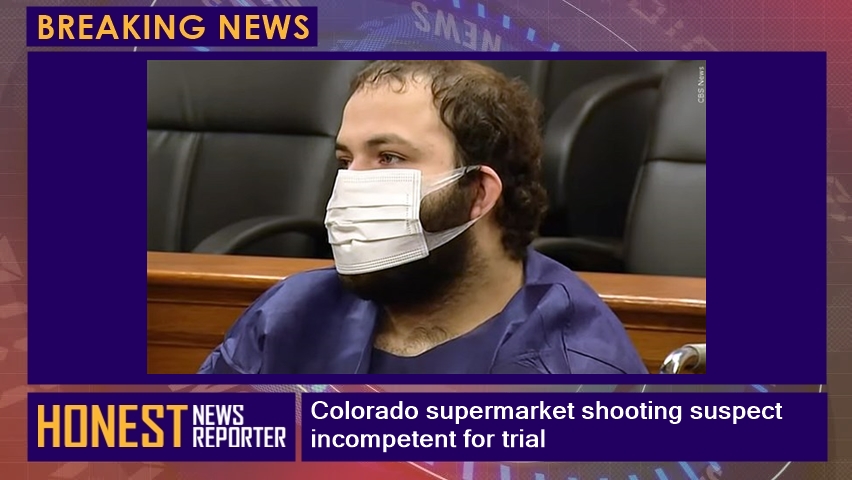 Also, it has been revealed that although this is the second court-ordered test to check Ahmad's competency, he has undergone three such tests in the last three months. The first test was carried out by a defense expert. He thought the accused's mental state was not stable yo proceed with the trial. Then two doctors carried out an evaluation test. These doctors were from the state hospital. And so, to confirm the results the prosecutors asked for another evaluation test. This time the doctor was selected by the prosecutors. And yet the result came the same i.e. Ahmed is incompetent for trial at the moment.
Ahmad's trial postponed
The district attorney made clear that Ahmad was not insane. But he is currently incompetent to stand trial. However, he did not reveal any information about the test on the basis of which the Colorado supermarket shooting suspect has been declared unfit. According to doctors, this is because Ahmad's mental health has detroited at the Boulder County jail. He will be given immediate treatment so that he becomes mentally stable for the trial to proceed. 
For now, Ahmad will be sent for treatment in the state hospital. He will hopefully recover there. And then another evaluation test will be conducted on March 15, 2022. Based on its results, Judge Ingrid Bakke will take a decision regarding the alleged killer in the Colorado Supermarket shooting trial and when it will continue.
Charges faced by the accused in Colorado Supermarket Shooting
Ahmad currently faces 54 charges. These include a count for attempted murder and 10 counts of murder.