It's been a while now since fans last watched season 5 on Starz. And now, they are impatiently waiting for Outlander Season 6. Back in May 2018, Starz made sure to let its fans know that the show is here for a long time. As they renewed both seasons 5 and 6 together. The CEO of Starz, Chris Albrecht had made the announcement saying:
"Fans can rest assured their beloved Claire and Jamie will be back facing new challenges, adversaries, and adventures in seasons five and six as we delve into American history and continue the story of the Frasers as they settle in the New World."
So, when is Outlander Season 6 releasing? Do we have an official release date? Will there be more seasons? Here is everything you need to know about the latest season.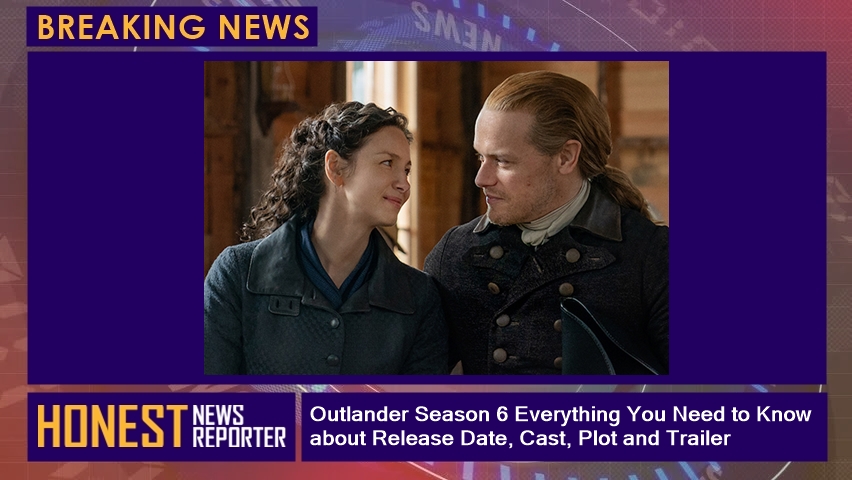 Outlander Season 6 Release Date
Yes! The official release date for the new season has been announced. The 8 new episodes for Outlander season 6 will begin releasing on March 6, 2022. The announcement was made recently on November 22, 2021, during the launch event of the ninth Outlander book by Diana Gabaldon's named Go Tell The Bees That I Am Gone.
Outlander Season 6 Plot
Just like every other season, the plot of this season will also be based on Diana Gabaldon's books. It will continue the story from where season 5 left off i.e. A Breath of Snow and Ashes, the sixth novel in the series by Gabaldon. 
Season 5 welcomed a turmoil of emotions. And ended with the family broken.
This season will show how Claire recovers from her kidnapping. It will also show time before the American Revolutionary war happens. Besides this, the Christie family will also play a major role this season bringing more drama and darkness into the show.
Marsali and Fergus will be having their own share of drama this season. This is because Marsali will give birth to a dwarf son. Which brings the superstitions of that era to life. The couple needs to stand together and fight.
Lyle who plays Marsali said:
"Marsali and Fergus have always been this fun, romantic couple – young, cool – like the ones that make people laugh and are just really in love with each other and have all these kids. And this time, it just got really deep and really dark… They're at their most tested." 
This means there's a lot of adventure packed for the new season. All fans need to do now is wait for it to premiere on March 6, 2021, on Starz both in the US and UK.
Outlander Season 6 Cast
Here is a list of all the cast members returning for season 6:
Caitriona Balfe as Claire Randall Fraser

Sam Heughan as Jamie Fraser

Richard Rankin as Roger Wakefield

Sophie Skelton as Brianna Randall

Alexander Vlahos as Allan

Mark Lewis Jones as Tom Christie

Jessica Reynolds as Malva

John Bell as Young Ian

Cesar Domboy as Fergus

Lauren Lyle as Marsali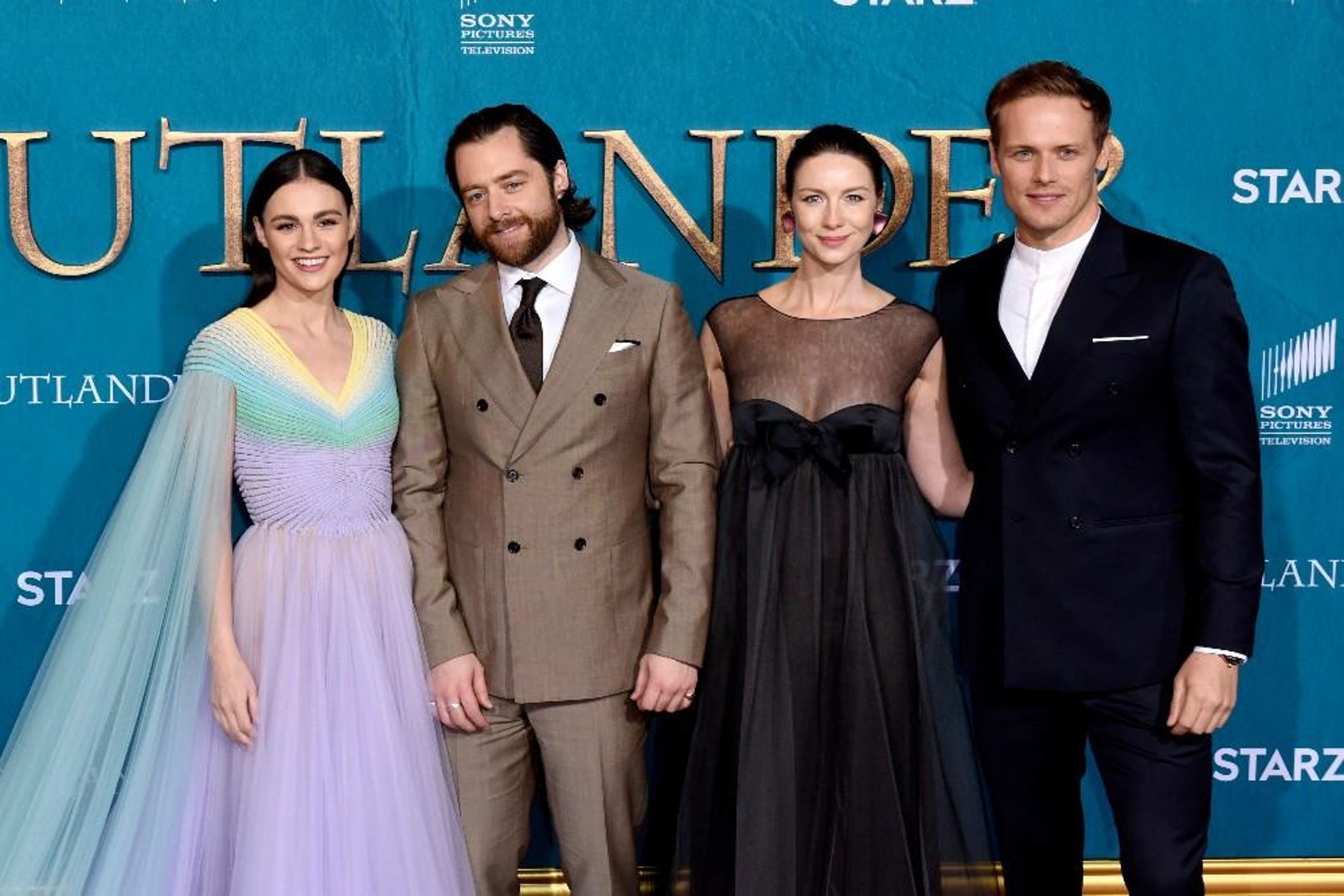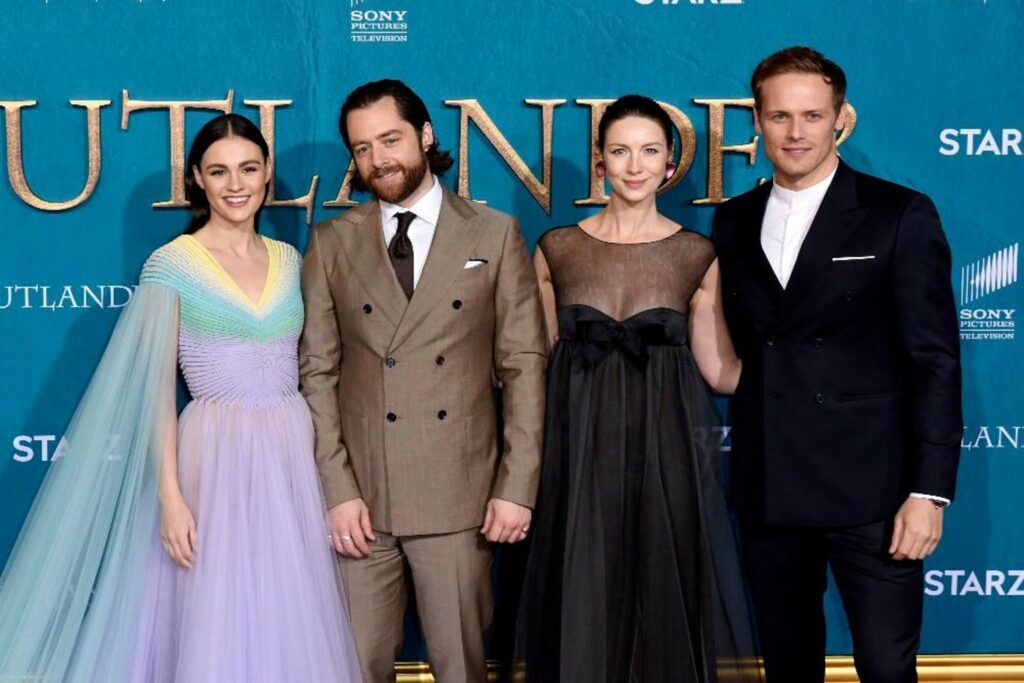 Outlander Season 6 Trailer
There is still some time in the release date. This means there will be a new teaser or trailer in addition to the one released back in October. 
At the New York Comic-Con, a teaser for Outlander Season 6 was shared. The teaser shows that the revolutionary war is nearby. It shows Claire warning Jamie in the 1-minute clip about how she felt that a storm was about to come. It also portrays the love, drama, and tension that we all love about Outlander.
Outlander Season 6 Poster
A poster has also been shared. The tagline for this season is:
"Come What May."
Besides this, here is a sneak peek of the set for the latest season of outlander.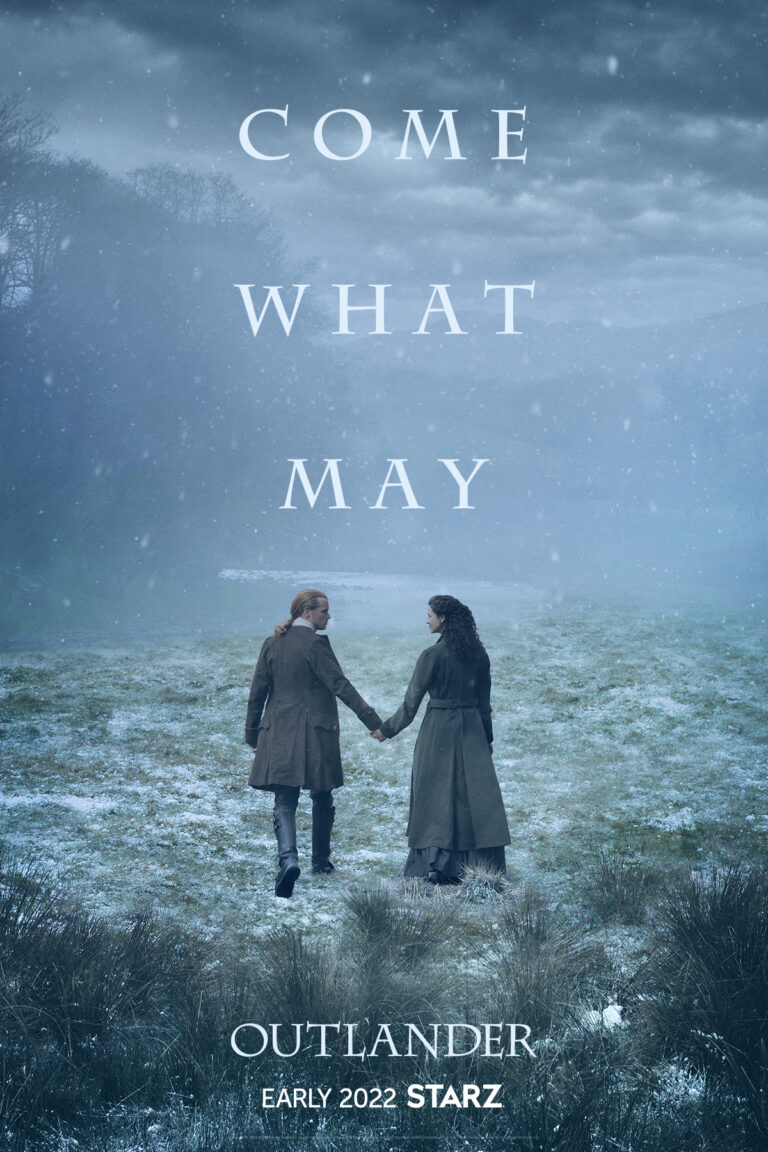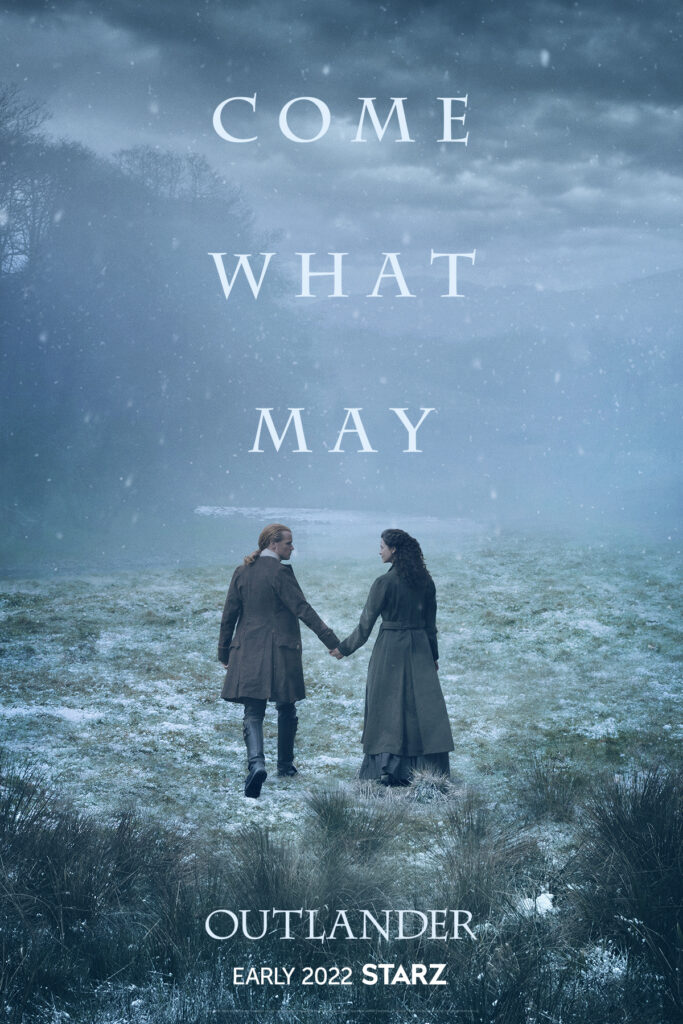 Frequently Asked Questions
Has filming ended for Outlander Season 6?
Back in June 2021, the network revealed that filming had ended. And they were now in the editing process. Additionally, a few scenes had to be shot once again later but all's good now.
The executive producer for outlander, Mathew B Roberts spoke about the difficulty the team faced while shooting because of the pandemic and promised fans that he would make up for the fewer episodes of season 6 by increasing the number of episodes in season 7.
"Filming in 2021 has presented an unprecedented set of challenges which led us to the decision to truncate the season in order to bring the fans the most vibrant and dynamic season as soon as possible. Dinna fash, we will then film an extended season seven with 16 episodes next year as life returns to normalcy."
What is the Opening Credit for this season?
With every new season, changes to the opening credit are made. This includes not only the footage but also the singers of the credit to match the tone of the season. This season  Raya Yarbrough is being joined by Griogair Labhruidh. And together they have made the opening credit for Outlander Season 6 quite melodious.
Will there be a Season 7?
Yes, there will be an Outlander season 7. And hopefully, the outlander for it won't be very long. Moreover, fans can expect this season to be a much longer season 6. It will have 16 episodes.