Justin Owen passed away in a fatal collision during a sprint car race on 9th April 2023. Many of his fans expressed sorrow after the racer's unfortunate and untimely death. At the same time, others who only recently got to know about him are curious to know who was Justin Owen. 
In this article, we will talk about who was Justin Owen, his career as a Sprint Car racer, and his net worth at the time of his death. 
Who Was Justin Owen?
Justin Owen was a 26-year-old race car driver who belonged to Harrison, Ohio. The 26-year-old racer was an emerging star and was quickly making a name for himself within the racing circuit.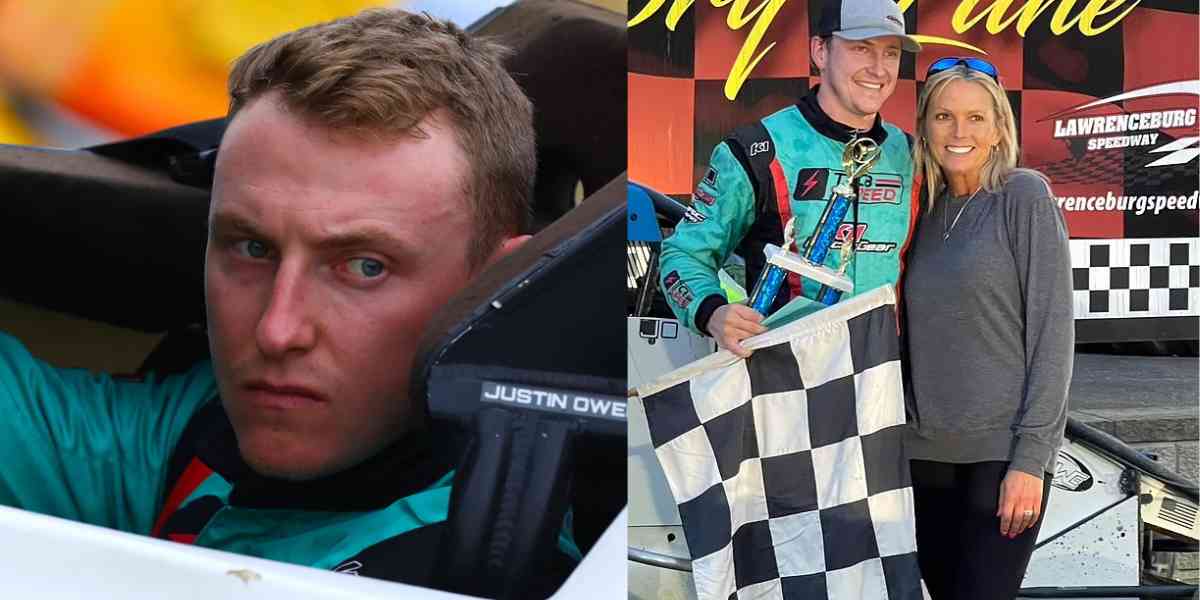 Although he was still young, he had a few years of racing experience behind him and was a gifted driver on the track. Throughout his short but prominent career, Owen had landed several victories, and his most prominent victory was at the Dick Gains Memorial during the Lawrenceburg championship season.
Related: Is there a Ghosts Season 3 on CBS?
Back in 2016, Owen won at BOSS at Lernerville. In 2019, Owen won the Lernerville Speedway in Pennsylvania, the Paragon Speedway in Indiana, and the Night of Champions competition in Lawrenceburg. Owen also made two feature starts with USAC in 2019 and 2021. In 2022, Owen became the track champion at the Lawrenceburg Speedway. 
Justin Owen Car Crash and Death
Justin loved the race car track, but unfortunately, it's the track that led to his untimely demise. Owen's car hit the outside wall during a qualifying race at the Lawrenceburg Speedway in Indiana and lost control. The vehicle then flipped multiple times before coming to a crashing stop. 
Following this crash, the race was immediately stopped and red-flagged. Regarding racing, red flagging means the race is too dangerous to continue. Moreover, the event was also brought to an end following Justin's death.
Many of Justin's fans took to their Twitter accounts to express their condolences. USAC also released an official statement after Owen's demise. They stated, "USAC expresses its deepest condolences to Justin's family, team, and many friends throughout the racing community." 
Related: Blood And Water Season 4 Release Date, Cast, Plot and Trailer
Tony Stewart also expressed sorrow, "It's never easy to be reminded how quickly things happen in this sport or that we're not promised tomorrow. Keeping the family, friends, and fans of Justin Owen in our prayers. We're so sorry for your loss."
Moreover, a video posted online showed the crash taking place. However, multiple Twitter users requested to take down the video as it was disrespectful and insensitive towards Justin's family and friends. 
Justin Owen Net Worth 
We do not know the exact net worth of Justin Owen as it was never publicly disclosed. Nonetheless, we do know that he was earning a decent amount. As per ZipRecruiter, race car drivers earn anywhere from $16,000 to $87,000. Since Owen was a successful race car driver, his income was likely on the higher end of the spectrum. 
Justin Owen's Family and Personal Life
Justin Owen was the son of Mike Owen and Marita Marqua Cable and had one brother with whom he was pretty close. We do not know much about Owen's schooling or birth date. There is also next to no information available about his personal life. Nonetheless, we do know that he had a fiance named Kenzie Knapp. Following Justin's death, his fiance, Kenzie, posted an adorable picture of the couple kissing each other. She captioned the photo, "I love you more than you'll ever know."
Related: Jeffrey Dean Morgan Net Worth, Age, Relationship, Height, and More
We cannot imagine the pain that Kenzie or the rest of his friends and family must be going through, but we wish them love and strength to get through this difficult loss. 
Even though Owen was still rising to the top and only had a few years of car racing behind him, he still managed to leave an impact on those around him. His legacy will forever be remembered within the racing community. 
Owen's friends and family also set up a memorial fund to honour his death and support causes close to his heart.