In case you are wondering why everyone is obsessed with learning about who is Katy Louise Saunders, then you may have yet to hear the latest news. K-drama sensation actor Song Joong Ki, popularly known as Yoo Si Jin, has a new girlfriend who is not Korean. Song Joong Ki made his relationship with his new flame, Katy Louise Saunders, official after the couple was seen together. The pair were spotted at Seoul's Incheon Airport. Thus, the heartthrob, along with his agency HighZium Studio gave no second thoughts before making their relationship official.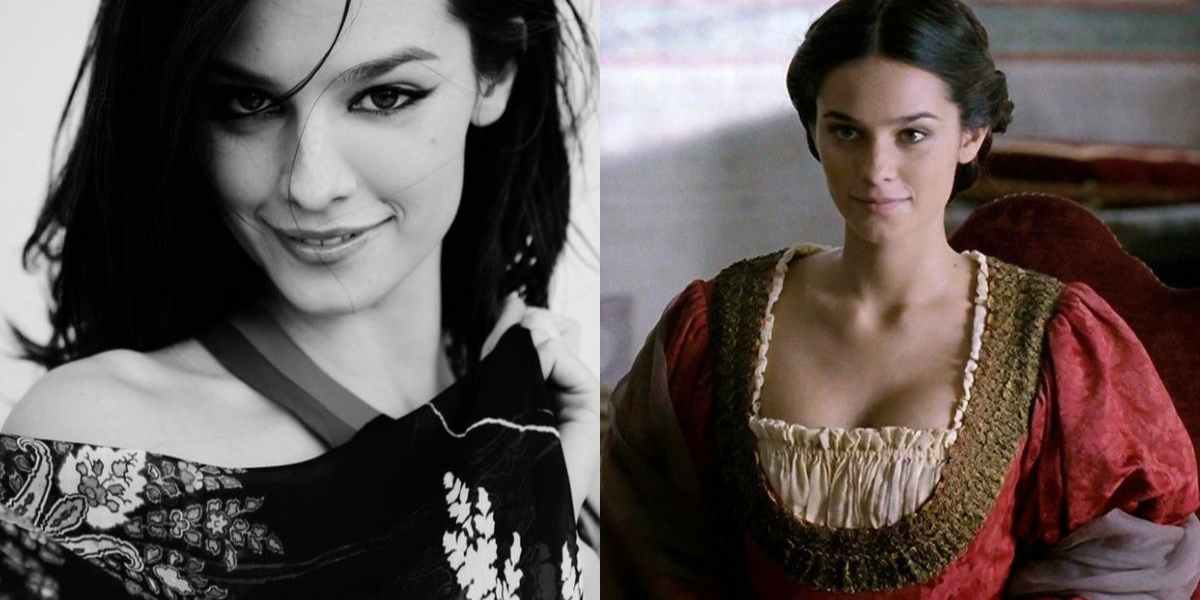 Though the confirmation tried to maintain privacy, they failed. The celebs know well that no one can escape the fans. Since Song Joong Ki is such a big name in the global K-drama industry, the netizens are dedicating time to gathering every detail about the Descendants of The Sun actor's love life. Questions like "Who is Katy Louise Saunders? How did the couple meet? How is their relationship going?" are amongst the most common searches. 
So, scroll down for all those curious fans trying to get all information about Joong's real-life ladylove!
Who is Katy Louise Saunders? Meet Song Joong Ki's Girlfriend
 To answer who is Katy Louise Saunders is a British actress born on 21st July 1984 in London, United Kingdom, and currently dating Song Joon Ki. She is of mixed race since her father is from the United Kingdom, whereas her mother is Colombian. She grew up in Rome during her childhood because of her dad's work. She might have spent most of her younger days in this Italian-speaking capital, but she always remembered her origin. Thus, she went to the English School to stay true to her ancestral roots.
Later, she went to Milan to complete her college. After successfully earning a bachelor's degree in Business Administration from the prestigious Bocconi University, she pursued her acting career seriously.
 However, Katy's first silver screen debut was at 18 with the Italian drama Un Viaggio chiamato amore (A Scandalous Journey). She played the protagonist's younger version, which put her career on the map. Katy also played an extra in Hillary Duff's Disney movie, The Lizzie McGuire. She became more popular after starring in the 2004 episode of Law and Order. Besides, she shared screens with A-list Hollywood celebrities like Liam Neeson, Mila Kunis, Olivia Wilde, James Franco, and more in the 2013 film Third Person. 
 Katy is a famous face in Hollywood, so she was also in the recent thriller Welcome Home. Her acting career won many awards, such as the Best New Performer at the Toulouse Cinespaña Film Festival. Thus, the answer to "who is Katy Louise Saunders" is as clear as daylight: she is a famous actress with a great hold in the acting industry. Her diverse career gives her a start with a lot of talent.
When Did Song Joong Ki and Katy Louise Saunders Start Dating?
 The exact details of their dating history are still a well-kept secret. The rumors about Katy Louise Saunders began after the K-drama star's speech at 2022's APAN Star Awards. While accepting the award, Joong Ki specially thanked Katy, Antes, Marla, and Maya. Fans didn't have any clue who these people were. But thanks to Katy's 2014 Facebook post about giving clarity. Back then, Katy stated how proud of a dog mom she is to her lovely fur babies, Antes and Maya. So, the fans left no stone unturned to dig out the truth.
 However, before this, some even thought that Katy was Joong Ki's English teacher who was planning on retiring from acting. But that rumor arose after HighZium Studios' official confirmation of the Korean actor's relationship.
 Joong Ki's agency tried hard to hide the identity and information about who is Katy Louise Saunders. The announcement stated that the mystery woman was a non-celebrity of British origin. But the eagle-eyed fans uncovered the truth about Joong Ki's and Katy's relationship status in no time. 
 HighZium Studio didn't react further to that news and later chose not to confirm anything about the dating status. We are confident that the fans have already got the obvious answer.
Final Words
 Now that we know who Katy Louise Saunders is, we pray that the couple officially confesses each other's feelings. We understand privacy is vital, but we want to see a happy ending to the K-drama star's love story with a British actress. Don't you want to?