Paris Hilton's Cooking Show titled "Cooking With Paris" is coming to  Netflix this August! This will be a very different cooking show. You won't just learn the recipes for food but you'll also learn secret ingredients to a happy and successful life. And Paris Hilton will be your mentor for 6 hours straight! But now the question arises who else will be starring with her?
Paris Hilton will lead the show but other than her there will be a new guest actor in each episode. And spoiler alert they are pretty famous! Who are they? You'll read all about it in detail below!
As mentioned earlier, Paris Hilton's cooking show is one of the most unique shows that will make a part of Netflix's diverse library. And with just a handful of episodes each lasting for an hour, you'll fall in love with Paris Hilton and her hilarious banter while she makes the most scrumptious dishes.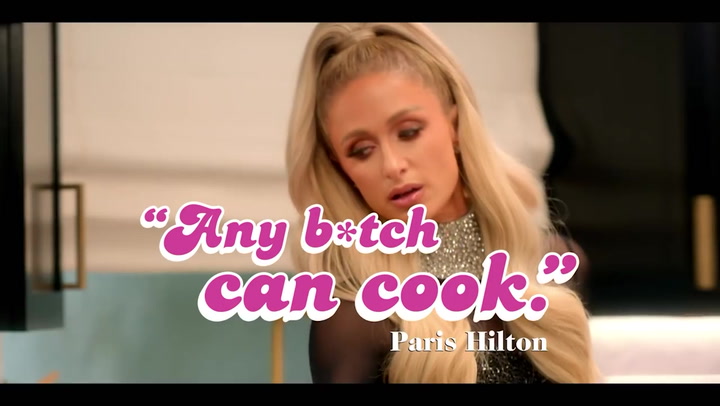 Paris Hilton's Cooking Release Date
On 27th July 2021, Netflix announced that Paris Hilton's Cooking Show will premiere on 4th August 2021. Mark the date on your calendar!
Cooking with Paris is executive produced by Aaron Saidman, Eli Holzman, Rebecca Hertz, and Paris Hilton herself. The upcoming show will consist of 6 episodes in total; fans of Hilton have already started questioning the second season of Paris Hilton's Cooking show. But it is too soon to say anything. So, that is a topic for another day!
Paris Hilton's Cooking Cast
Cooking with Paris will have the American socialite and pretty famous businesswoman Paris Hilton in the lead. Just recently her big project with Peacock was announced and now she is all set to host the "cooking" show. 
Well, it looks like the Hilton fandom is about to get a lot of content in the upcoming months!
Other than Paris Hilton there are no other recurring cast members. Each episode will star Hilton and some other guest celebrity who will cook food with her!
The confirmed line-up of celebrities is: 
Kim Kardashian

Nikki Glaser

Demi Lovato

Saweetie

Lele Pons

Kathy Hilton

Nicky Hilton Rothschild
Well, that is one stellar cast! And we can confidently say that Paris Hilton's Cooking Show is coming to break some records! There might be a few more surprises planned for the viewers. But we don't know about it yet. Guess we'll have to wait until the show premieres on 4th August.
Plot
In case you don't know Paris Hilton is an heiress to the Hilton hotels and she does not have any experience in being a chef! This show will be more like HBO Max's show "Selena + Chef" in which the singer used to cook different kinds of foods. Moreover, Paris Hilton's Cooking Show is also inspired by her YouTube video in which Hilton gave her followers a tutorial on how to make lasagna. The video was an instant hit and the rest is history!
Cooking with Paris will not bore you like other typical cooking shows instead it is coming to make your lives spicier. The whole process of shopping for the ingredients will also be covered in the one-hour-long episodes. And seeing Hilton bond with her other co-stars (guest celebrities) will definitely be worth watching.
Moreover, the show is not scripted! So, we are about to be blessed with 6 hours of Paris Hilton just being herself. From doing groceries to making food and to tasting it; all of this will be covered in the upcoming Paris Hilton's Cooking show! 
It will be a delight to see Paris Hilton cook in her exceptional dresses but the cook will also suffer because of the highly advanced kitchen appliances. But what will she cook? This remains a mystery! We'll only get to know when the show goes on air.
Paris Hilton's Cooking Trailer
A few days ago Netflix dropped the highly anticipated trailer for Paris Hilton's Cooking show. It gave the viewers a sneak peak into the chaotic kitchen of Hilton while she tries to make the most famous dishes around the world. 
The final reaction of celebrities and Hilton after tasting the food gave us the impression that the food is going to be delicious. But is this reaction legitimate? Or are they just buffing? Guess we'll find out when the show comes out on 4th August 2021!