Do you know Netflix has renewed Ginny and Georgia for another season? Yes, Ginny and Georgia Season 3 is coming. That is not it, as the comedy-drama has not only been renewed for a season 3 but also a season 4. Netflix announced the renewal on May 17, 2023.
Sarah Lampert's Take on the Show 
The writer, Sarah Lampert, who works with Debra J. Fisher (showrunner), was in conversation with a journalist. She expressed, "Just from doing it in Season 1 with Netflix, they wait 30 days to get all the numbers, and before we have a talk, what's great is that we all have TVs and we can see that we're number one. I think Netflix did tell us we're number one in 84 countries, and that was a few days ago, so maybe more. I will say that certainly bodes well for us in 30 days if that keeps going the way that it is."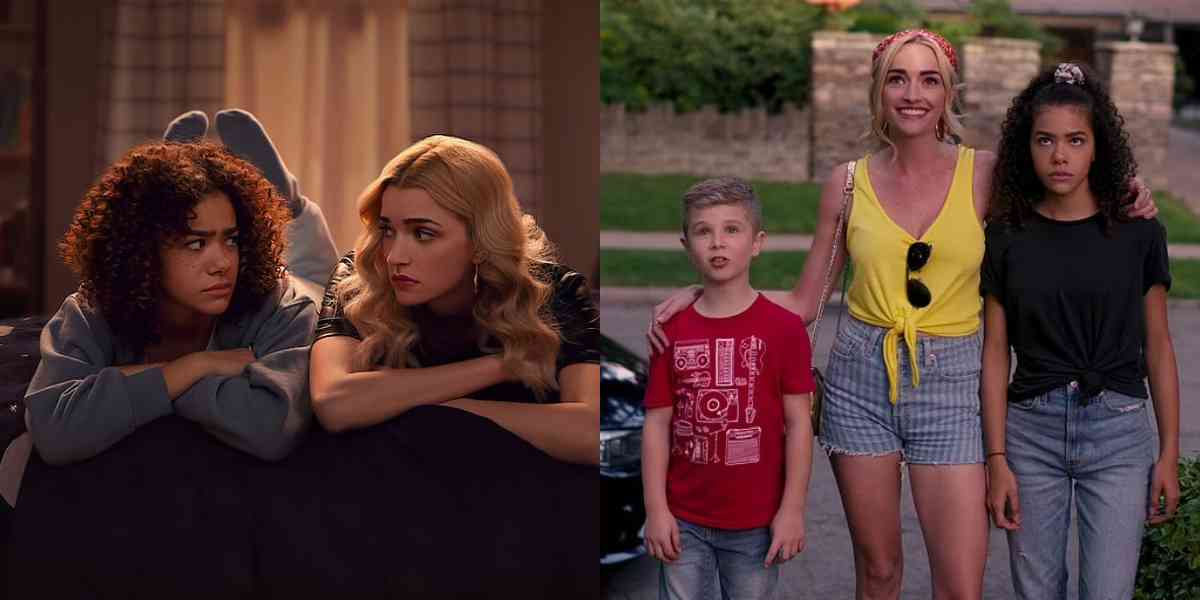 Furthermore, she said, "But Netflix's policy is that they wait 30 days to see all the data, and then, fingers crossed, they will give us a Season 3. We're not writing any scripts or anything like that, but we know where we want to go. We would love to get a writers' room up and running to get going with this."
Related: HBO's White House Plumbers is set to premiere on May 1, 2023
Ginny and Georgia Season 3 Release Date 
Ginny and Georgia Season 3 does not have an official release date. Moreover, as Netflix has just dropped the news of its renewal, fans will have to wait for a while until the official statement regarding the release date is made.
The Cast of Ginny and Georgia Season 3 
Netflix has not announced the cast list for the upcoming season. However, we know for a fact that Brianne Howey and Antonia Gentry will return to reprise their roles as Ginny and Georgia Miller. Diesel La Torraca will also probably return as he plays the role of Austin, Georgia's son and Ginny's brother.
Related: Futurama Season 8 Release Date, Cast, And Everything We Know
Moreover, Felix Mallard will likely return as well to play the role of Marcus Baker, Ginny's love interest. Sara Waisglass will also reprise her role as Ginny's best friend and Marcus's sister, Maxine Baker. Jennifer Robertson will play the role of Mrs Baker.
Additionally, Katie Douglas and Chelsea Clark will play the roles of Abby and Norah, respectively. This means that the entire group of MANG will return. Scott Porter, who plays the role of Paul, Georgia's lover and mayor of Wellsbury, will also return. In a recent interview, he spoke about wondering what will happen to his character after his wedding ends abruptly.
The Plot 
There is no information about what Ginny and Georgia Season 3 will look like. Moreover, fans are hoping for spine-chilling ramifications, as the previous season left us on a cliffhanger. However, the second season ended with Georgia getting arrested at her wedding and accused of murdering Tom—Cynthia's husband. The second season also showed Ginny's son, Austin, witnessing his mother committing a crime. So, the third season will share the aftermath of these incidents. 
Related: NVIDIA RTX 4060 Ti Release Date, Price And More
Surprisingly, Sarah Lampert gave clues in an interview that it would be a different chapter if the team got Ginny and Georgia Season 3. Additionally, she said that the third chapter will explore new relationships, hurdles, and challenges. It will show everything we love to put in a unique way that the target audience has not seen before.