Never Have I Ever Season 4 is definitely happening, and it is no longer a secret. However, do you know that Never Have I Ever Season 4 is also the final season? Yes, unfortunately, the series is ending! It is not just hard for the fans and the cast but also for the creators to say goodbye to the characters that we adore so much. So, if you want all the intel on the finale season's release date and more, continue reading. 
Never Have I Ever Season 4 Release Date 
It's time for you to set a reminder on your phone. Never Have I Ever Season 4 will hit Netflix on June 8, 2023. Netflix UK's official Instagram page announced the news. 
Moreover, along with this announcement, there is also a trailer drop for the fans, giving viewers an idea of what to expect. In the final season of the series, Devi will be in her graduating era! How exciting is this?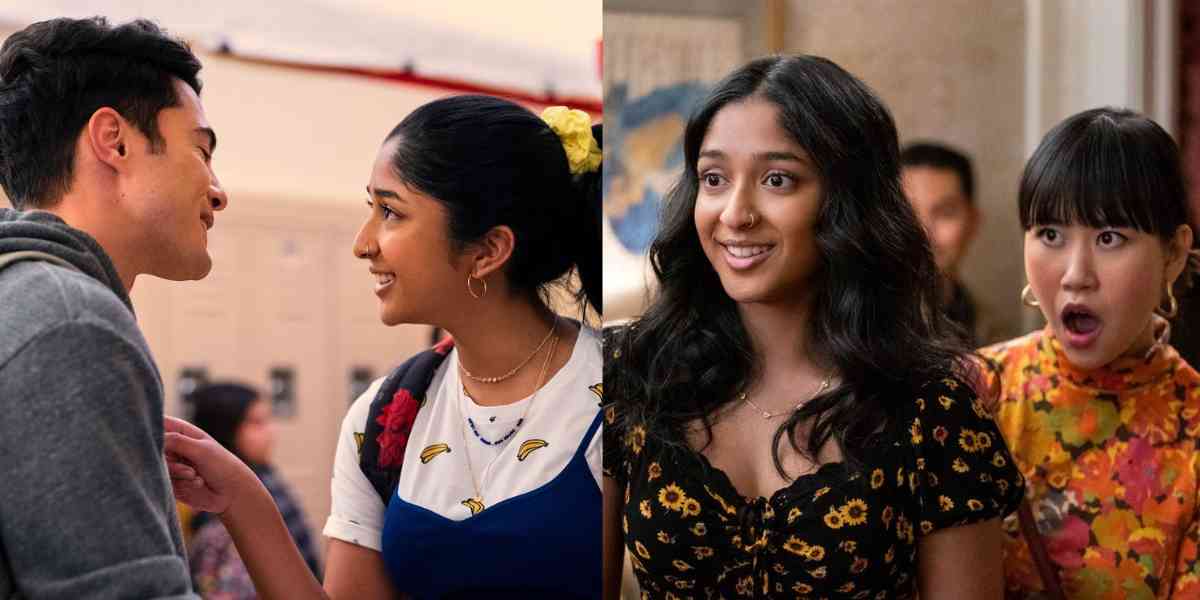 Related: Sons of the Forest Early Access, Release Date, System Requirements, Gameplay and Trailer
Who's Coming Back For Never Have I Ever Season 4?
Of course, Never Have I Ever Season 4 will be nothing without Maitreyi Ramakrishnan. Therefore, she will be back to play the role of Devi Viswakumar, the leading lady of the series. Along with her, we also have her besties returning for the fourth season: 
Lee Rodriguez as Fabiola Torres 

Ramona Young as Eleanor Wong 

Megan Suri as Aneesa Qureshi
Indeed, there are boys in the pictures too! We are sure that Jaren Lewison will return as Ben Gross. Sources also indicate that even though Paxton Hall-Yoshida has moved to Arizona, he will remain a part of the upcoming season. So, yes, you will get to see Darren Barnet again. 
In Never Have I Ever Season 4, we also have Michael Cimino as Ethan, a skater and the new hottie! Lang Fisher, the showrunner, has revealed that Ethan's character is very different and the complete opposite of Des. 
Related: Umbrella Academy Season 4: Everything We Know So far
In addition, we have the following members of Devi's family in Season 4:
Poorna Jagannathan as Nalini 

Ranjita Chakravarty as Nirmala 

Richa Moorjani as Kamala 
Other casts of the upcoming season are Utkarsh Ambudkar as Manish Kulkarni and Ivan Hernandez as Andres. 
The Plot 
The third season had a minor cliffhanger. If you have watched it, you know that we are talking about Devi's visit to Ben's house to cash the "one free boink" voucher that he previously gave to her jokingly. Devi decided to do it after realizing she still had feelings for Ben. This was after Ben had asked her not to go for the year-long educational programme. Devi decided to stay, but her mother was the reason, not Ben. 
Then, we have Paxton, who was heading to Arizona State University by the end of the season. We believe Never Have I Ever Season 4 will unfold his feelings for Devi. The makers have also indicated that we can expect the love triangle even in the fourth season, with Lang saying, "The love triangle is the skeleton of the show, and you can't take it away for the final season". 
Related: Vanderpump Divorce: Uncovering the Reasons Behind the Divorce of 'Vanderpump Rules' Stars Katie and Tom
Never Have I Ever Season 4 will focus on Devi and her friends' senior year, and we will see them making many memories before they finally head to college. Lank also stated that the upcoming season houses many romantic hijinks. There will also be complications in the future of Paxton and Devi. 
Season four is all about the grown-up versions of the characters and will revolve around the theme of growing up and moving on. In addition, we will get to see the characters figuring out their real selves and worth. 
Is There A Trailer For Season 4?
Yes, the trailer for Season 4 is out. It looks comical and, again, filled with many twists and turns. The trailer initially summarises all the events that have led to the final season, finally indicating that the characters are now in their senior year. We can also see everyone having so much fun and Devi crossing paths with a new love interest. 
The final season will house ten episodes in total and looks extremely promising. Are you excited for it?