Not long ago, we learned about ABC working on a brand new series, 'The Company You Keep.' And now the great news is that we are just a few days from its release date! Because of this, much information is available about the series. To find out everything about the upcoming ABC show, continue reading the article!
Before we give you all the essential details, you should know that a KBS drama heavily inspires the upcoming show. Any guesses? ABC confirmed that the show is inspired by a Korean series, ' My Fellow Citizens.' but will the ABC show live up to the hype of the original story? That is a debate for another day!
What is The Company You Keep release date?
It is finally confirmed! The Company You Keep will premiere on 19th February 2023. It has ten episodes in total. You'll be able to stream a new episode every week!
Here is the complete schedule of the episodes;
Pilot (19th February 2023)

A Sparkling Reputation (26th February 2023)

Against All Odds (5th March 2023)

All In (19th March 2023)

The Spy Who Loved Me (26th March 2023)

The Real Thing (2nd April 2023)

Company Man (9th April 2023)
We only have the schedule for the episodes mentioned above. 
Is there a trailer for the upcoming ABC series?
You can now stream the trailer for The Company You Keep on YouTube. Click on the video below to stream it right now. 
Where to watch The Company You Keep?
All episodes of The Company You Keep will premiere on ABC. And you can also stream them on Hulu!
What is the official plot synopsis of The Company You Keep?
If you've watched the trailer, you must already have an idea about the plot of the series. Aside from being a spy show, it will also explore the forbidden love of two people. Many shows have used this trope and eventually bagged hits! If 'The Company You Keep' executes it properly, we might be looking at another successful ABC series. 
Succession Season 4 Release Date, Cast, Plot, and Everything We Know
Charlie and Emma will come together because of their twisted fates. They'll soon be trapped in a maze that will alter their lives without them knowing. So, even though it's about spies, a lot of love is there too!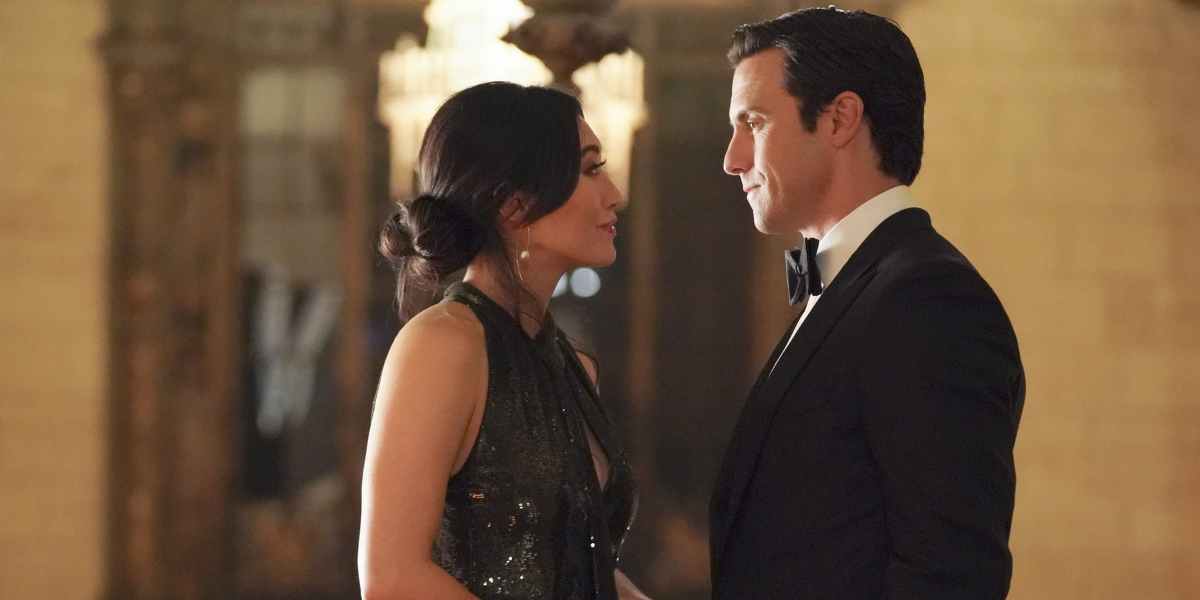 Who is in the cast of the ABC series?
You'll be glad to know that Milo Ventimiglia (as Charlie) is one of the core cast members of the series. Fans will see him in the first-ever mainstream project after the finale of 'This is Us' aired. From the official pictures and trailer, he seems pretty promising in the show!
Alongside Milo Ventimiglia, we have Catherine Haena Kim playing the character of Emma. Both Milo and Catherine's characters are strong-headed ones! It will be a delight to see them fall in love with each other. 
Charlie and Emma will meet quite unusually at a bar. Their first meeting was quite something! Emma met Charlie when he was trying to pay off his debts. They are not interested in each other but still decide to spend the night together. They eventually end up falling in love with each other. However, the issue is that they need to learn about the complications of their relationship. Especially with Charlie being a con man, will their relationship thrive? We'll find out once the episodes start airing. 
I Hate Suzie Season 2 Release Date, Cast, Plot, and Trailer
Other than Milo and Catherine, we have the following cast members; Sarah Wayne Callies as Birdie Nicoletti, Tim Chiou as David Hill, James Saito as Joseph Hill, Freda Foh Shen as Grace Hill, Felisha Terrell as Daphne Finch, William Fichtner as Leo Nicoletti, Polly Draper as Fran Nicoletti. 
Are you wondering about the second season of the show? Well, in all fairness, we still have to wait for the first season to premiere. The possibility of a second season depends on how well the viewers receive the first one. Of course, if the ratings look promising, we can look forward to a sequel. But that is a topic for another day! 
So, that was everything you needed to know about The Company You Keep. For more such updates, remember to bookmark this page!