During the sixth season of The Crown, young Prince William and Prince Harry will be on the show. The Netflix show put out an open casting call for the roles on March 17. They said they were looking for close lookalikes, and no previous acting experience was required.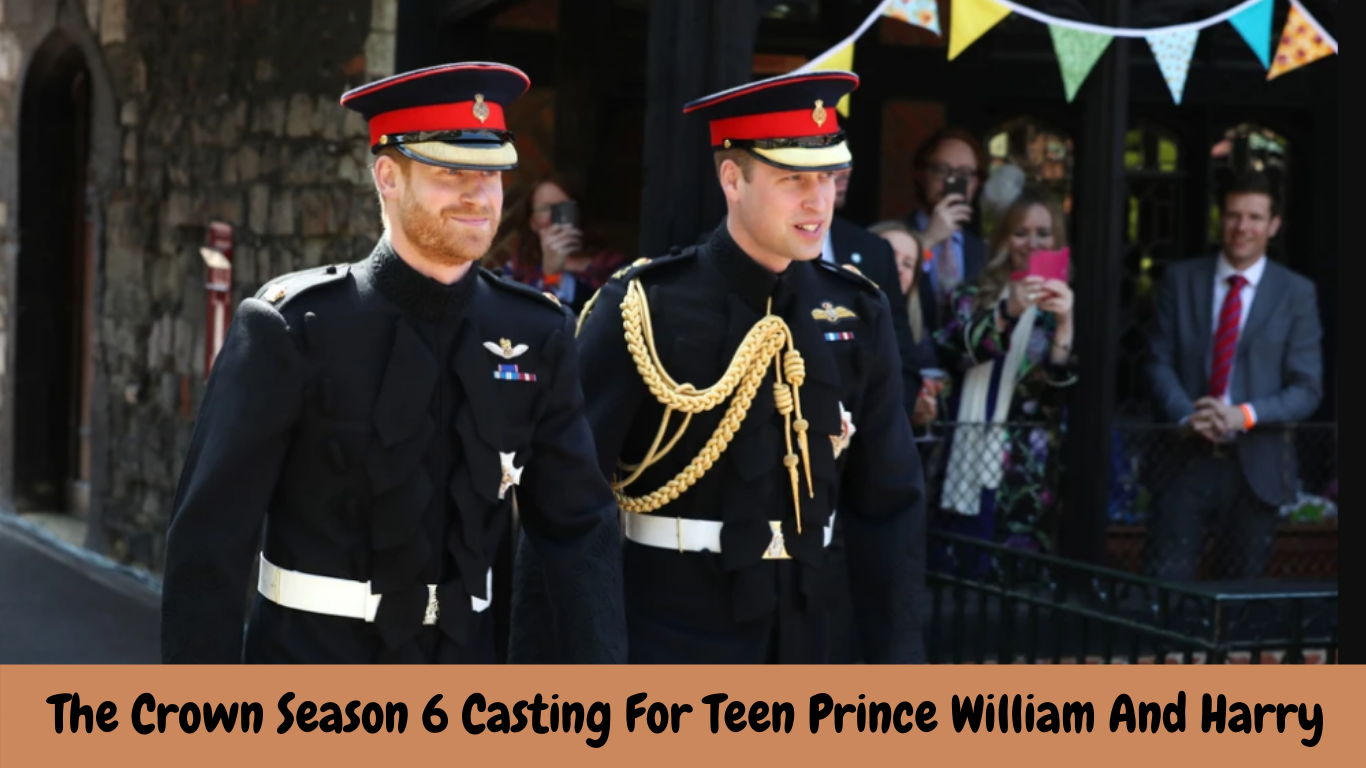 For The Crown Season 6, filming will start in August 2022. This is the last season of the Emmy-winning show! It says Netflix is looking for actors between the ages of 16 and 21 to play William and 16 to 20 to play Harry. Kate Bone, a casting associate, tweeted about the casting call. Their ages don't match, but they're two years apart.
'Scream 6': Courteney Cox Returns for Sequel As Gale Weathers
According to the casting call, the show wants to fill the roles quickly in the next two months. It will be a search that goes across the world. They should make 30-second videos in which they talk about something they enjoy. It is possible for people interested in being cast in a movie to send them their auditions through WeTransfer, or they can email them to casting@robertsterne-co-uk.
Its that time folks…Prince William & Harry – Season 6. This is an incredible opportunity! Please help us spread the word… pic.twitter.com/nFMSkUdsex

— Kate Bone (@KateBoneCasting) March 17, 2022
"No previous acting experience required," the notice says,

"We are very experienced in providing a great deal of support for the young actors and their families through what they find is a uniquely rewarding creative process."
It will be on Netflix in November 2022 when the fifth season of The Crown comes out. Dominic West will play Prince Charles, and his son, Senan West, is going to play young William. Lizzie Debicki is going to play Princess Diana in the movie. It's not clear who has been chosen to play Harry in the film. The following season is supposed to show Charles and Diana splitting up and Diana dying in 1997.
1883 Season 2 Updates about Release Date, Cast, Plot and Trailer
Season 6 is likely to cover the royal family's lives in the early 2000s, which would make the roles of William and Harry more critical. This would make the show more interesting for fans. She will play Queen Elizabeth II in Seasons 5 and 6. Imelda Staunton will play her in both seasons. She also has Jonathan Pryce as Prince Philip, Lesley Manville as Princess Margaret, and Jonny Lee Miller as Prime Minister John Major, all in the movie.