Scream 6 is being made, and Courteney Cox has already said she'll be back for the sixth movie in the slasher series.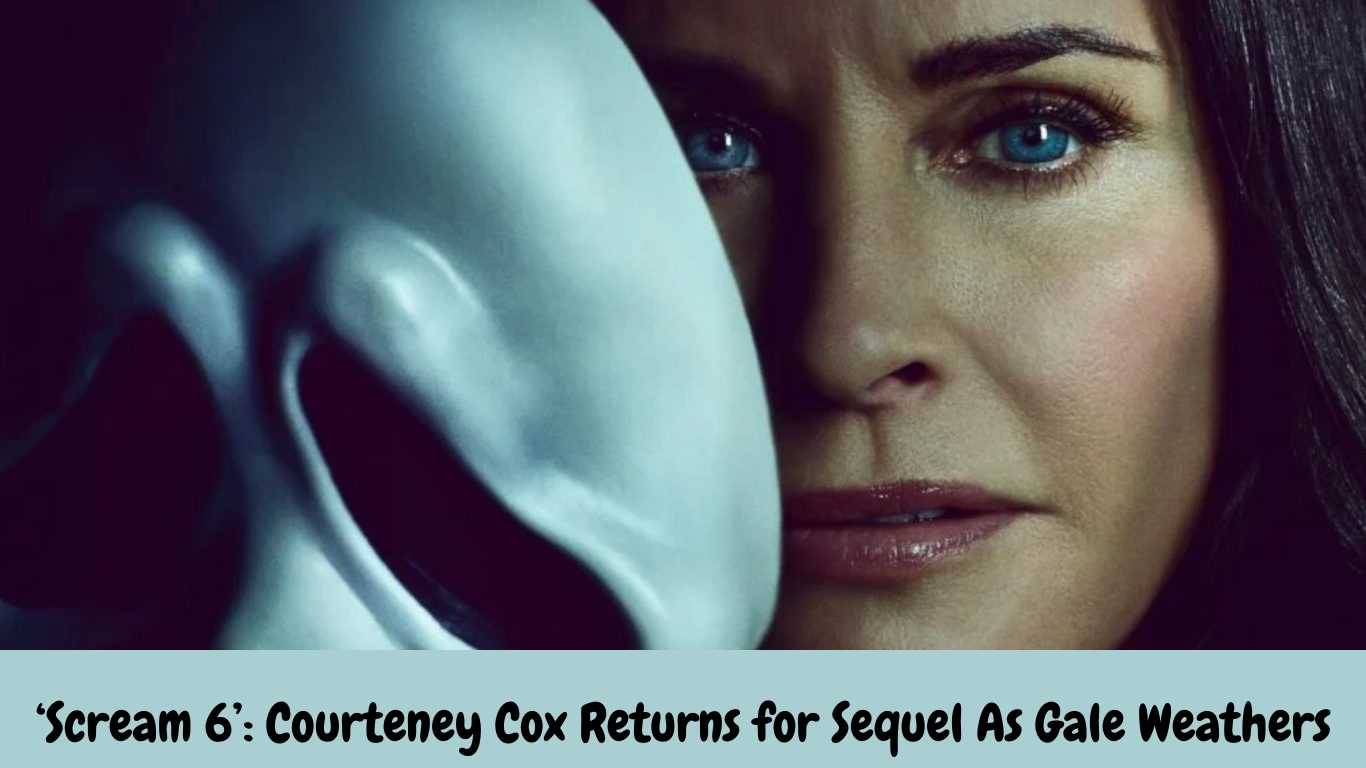 Just for Variety with Marc Malkin recently talked about the Scream 6 movie. On that show, Cox said that she would be back as reporter Gale Weathers in the next film, having played her in every Scream movie so far. There's a new film soon to be released, and it looks like production will start in June in Canada.
"I got the script yesterday. And I haven't read it yet. I just got it, and I'm so used to getting, you know, Shining Vale scripts, which are 26 pages, and I'm, 'Whoah, I've got to read a script.' I'm excited to read it,"
Cox said while making a joke of the script about spoilers,
"I don't know if I'm supposed to say anything. Let me tell you the killer!"
In February, Paramount and Spyglass said that the sixth movie would be coming out in March. At the time, the companies said in a joint statement:
"We are tremendously grateful to the fans around the world who enthusiastically received our film," "We can't wait for audiences to see what Radio Silence, writers Jamie and Guy, and Project X have in store for our Woodsboro family."
Matt Bettinelli-Olpin and Tyler Gillett will direct the next movie in the series. James Vanderbilt and Guy Busick will write the script. Vanderbilt will also be a producer on Scream 6. He will work with Paul Neinstein and William Sherak on the show. Kevin Williamson, Gary Barber, Peter Oillataguerre, and Chad Villella are all executive producers of this movie.
1883 Season 2 Updates about Release Date, Cast, Plot and Trailer
Scream 6 comes after 2022's Scream, a direct sequel to Scream 4 and a starting point for newcomers. Sidney Prescott, Gale Weathers/Riley, and Dewey Riley were all back in the fifth Scream movie and a lot of other people.