In music, some artists captivate us with their tunes and inspire us with their journeys. One such artist is Jelly Roll, the talented American singer and songwriter. His catchy songs and meaningful lyrics have made waves in the music industry. In April 2023, he achieved a significant milestone by winning three CMT Music Awards for his song "Son of a Sinner." But Jelly Roll is not just a solo act; he's collaborated with famous artists like Lil Wyte and Yelawolf, showcasing his musical prowess and teamwork skills.
As Jelly Roll continues to rock the music scene, he's set his sights on some personal goals for 2023, including achieving a healthier lifestyle by shedding extra weight. While taking a break from touring, he's embarked on a journey towards better health that has turned heads and garnered attention.
Jelly Roll's Weight Loss Journey
According to Deccan Herald, Jelly Roll's battle with weight, addiction, and legal issues has been an open book, shared through his music and social media. Recently, his commitment to a healthier lifestyle has been making waves, and he's looking and feeling better than ever. So, what's the secret behind Jelly Roll's weight loss?
He's been transparent about his weight loss journey, sharing his approach during interviews and articles. Here's the scoop:
Diet Modification: Jelly Roll significantly changed his diet by reducing his calorie intake and bidding farewell sugar, carbs, and dairy. Not only did this help him shed pounds, but it also lowered his blood sugar levels and reduced inflammation.
Professional Guidance: He enlisted the help of a nutrition expert and a personal trainer who created a customized diet and exercise plan tailored to his goals and needs.
Exercise Routine: His fitness regimen included cardio and weight training exercises, a dynamic duo for burning calories and building muscle. He also incorporated boxing into his routine as a stress relief and fitness activity.
Discipline and Self-Control: His secret weapons in maintaining a healthy lifestyle. Alongside him on this journey was his wife, Bunnie XO, who joined him in prioritizing fitness.
Related: Who Is Tyga Dating? Is He Dating Avril Lavigne Again?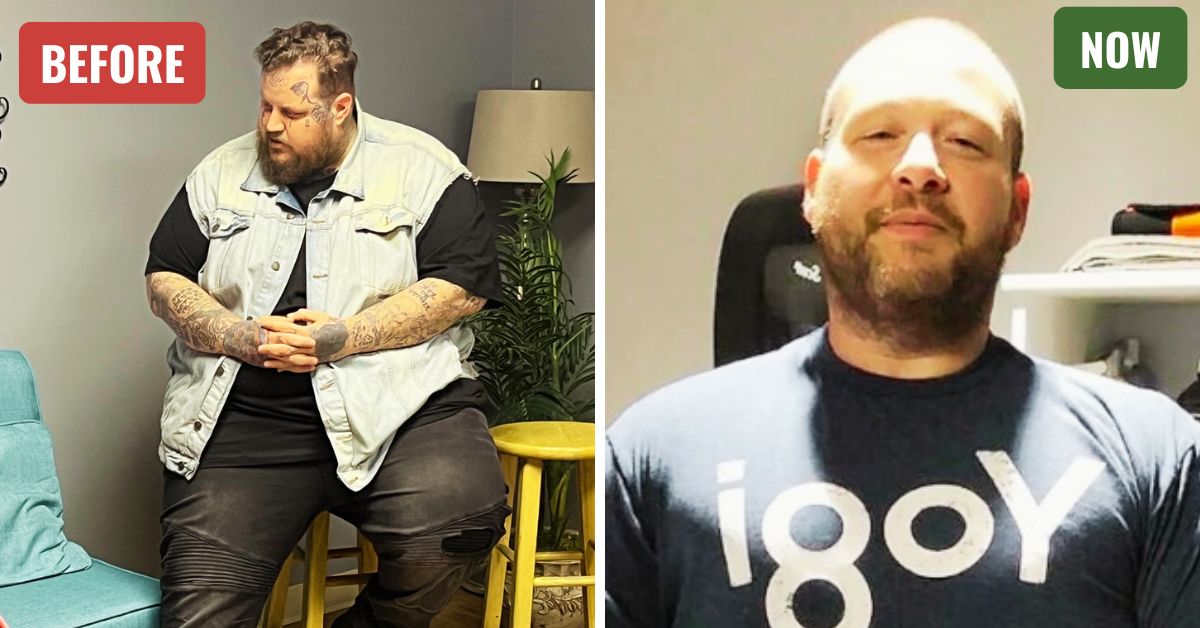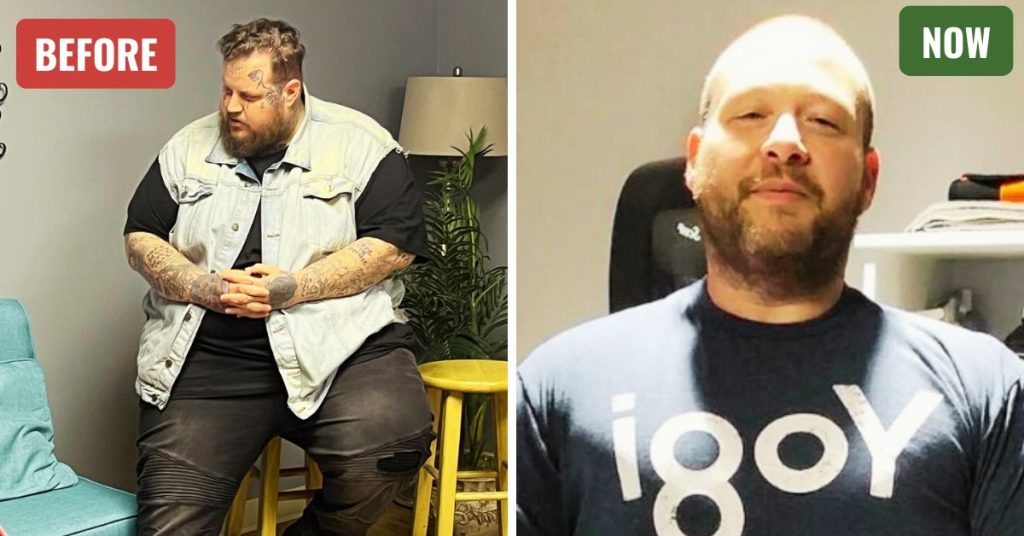 The Results
Jelly Roll's weight loss journey has been rewarding, leaving him with a fit and fantastic appearance. He generously shares his diet tips and exercise routines with his followers on social media, inspiring others to embark on their fitness journeys.
Related: Who Is The Brother Of Andrew Tate? What Does He Do?
What Drove Him
So, what fueled Jelly Roll's determination to change and improve his health? His motivation was deeply personal. He wanted to be a healthier and happier presence for his family, especially his daughter. Being a positive role model for her and witnessing her growth were driving forces behind his transformation. Additionally, a Type 2 diabetes diagnosis served as a significant wake-up call. The fear of facing the same health challenges as his father shook him to his core, compelling him to rewrite his health story.
Conclusion
Jelly Roll's weight loss journey is more than a personal transformation; it's an inspiring melody encouraging us all to embrace change and prioritize our health. His story reminds us that we can overcome challenges and lead healthier, happier lives with determination and the right mindset. As Jelly Roll's journey unfolds, he continues to be a reminder that change is possible and can lead to a life filled with positivity and well-being, a melody worth dancing to.
Related: Who Killed Tupac Shakur?