Damon Dash is a prominent figure in the music industry and is known for his work as a record producer, entrepreneur, and music executive. He has produced famous movies such as The Woodsman and has garnered a huge wealth from all his ventures or at least that's what everyone thinks. So, what is Damon Dash's net worth? Is he as rich as his old business partner Jay Z? Continue reading to find out!
Damon Dash Net Worth
As of 2023, Damon Dash's net worth is approximately $100 thousand.
He informed a New York judge that he could not pay child support because various creditors heavily garnished his income.
Early Life
Damon Dash, born on May 3, 1971, in Harlem, New York, discovered his passion for music at a young age. He grew up attending private schools in New York and quickly realized his entrepreneurial spirit.
During his teenage years, he took on various jobs like sweeping floors at a local barbershop and selling newspapers to earn money for sneakers and t-shirts. He credits his mother for teaching him the art of hustling.
Sadly, his mother passed away from an asthma attack when he was only 15 years old.
Damon Dash Net Worth Through His Career
Damon Dash collaborated with rapper Jay-Z to establish Roc-A-Fella Records, where he served as Jay-Z's business partner and former manager.
In 1999, Dash organized a highly successful tour for Jay-Z, generating an impressive $19 million in revenue. With Roc-A-Fella Records gaining immense popularity, Damon's net worth peaked at $50 million.
However, their partnership took a downturn when Roc-A-Fella Records was acquired by Def Jam Recordings in 2004, leading to a strained relationship between Jay Z and Damon.
Subsequently, Jay Z accepted the role of president at Def Jam, and in late 2005, he bought out Dash's stake in Rocawear. These events marked the official end of their collaboration and friendship.
Other Ventures
Damon Dash's success as a record producer paved the way for his ventures in various industries, where he achieved significant accomplishments.
Under his film company, notable movies like "The Woodsman" featuring Kevin Bacon and "Paid in Full" starring Mekhi Phifer were produced, with Damon also appearing in some of these films.
Additionally, he established DD172, a media collective encompassing a magazine called American Nu, a web design firm named VNGRD79, an art gallery, and a record label division known as BlueRoc Records.
Damon Dash's Personal Life
Damon Dash had a romantic relationship with R&B singer Aaliyah from 2000 until her tragic death in August 2001 due to a plane crash.
Although they were not formally engaged, Damon mentioned in interviews that they had plans to get married. He was previously married to Rachel Roy from 2005 to 2009. Rachel encountered Damon Dash during her internship at Rocawear, and the couple welcomed two daughters into their lives named Tallulah Dash and Ava Dash.
Their divorce resulted in a contentious custody battle, with Roy accusing Dash of domestic abuse. She was granted sole custody, a three-year restraining order and significant financial support.
Damon also has a son named Dame "Boogie" Dash, born in 1991, from a previous relationship with Linda Williams. Boogie is known for appearing on the reality show "Growing Up Hip Hop" on WE Tv.
Currently, Damon is engaged to film producer Raquel Horn, and they have a son named Dusko Dash, born on November 14, 2020.
Related: All About Rob McElhenney's net worth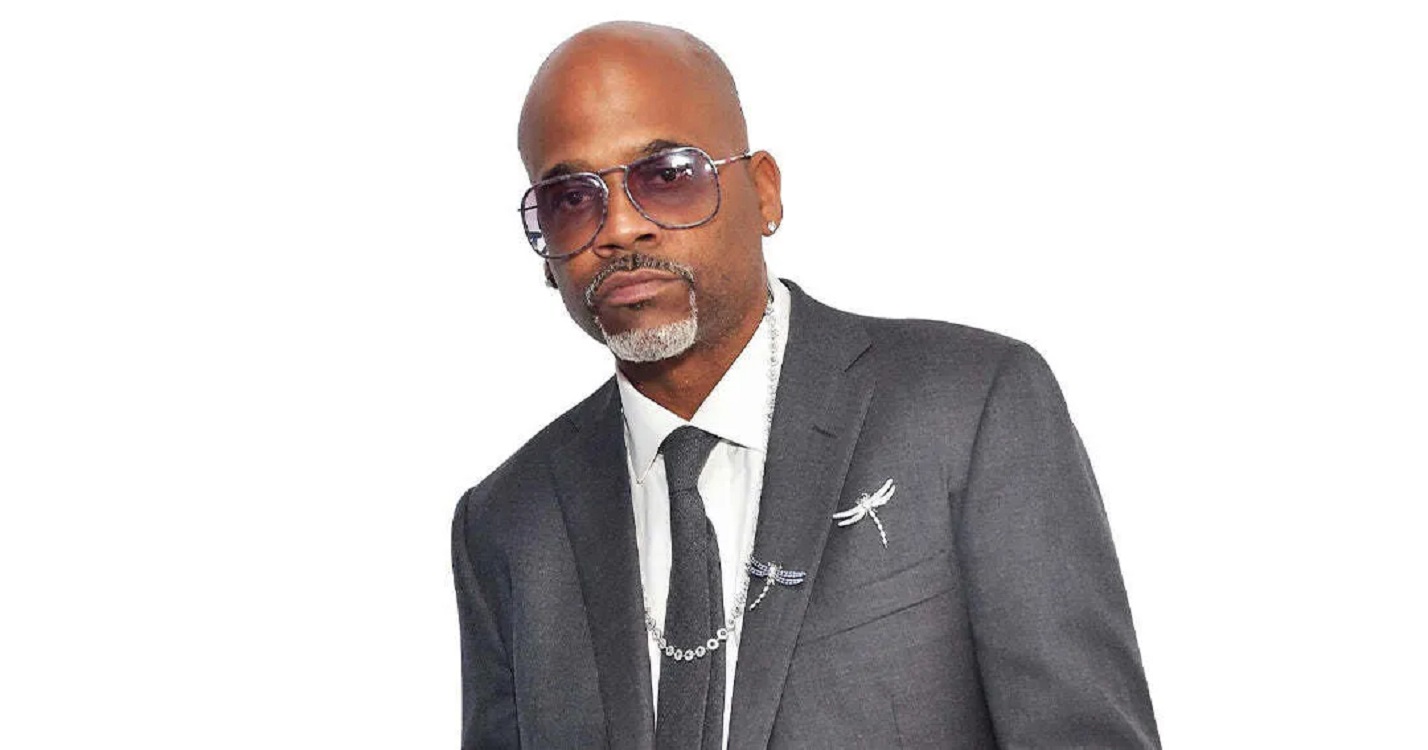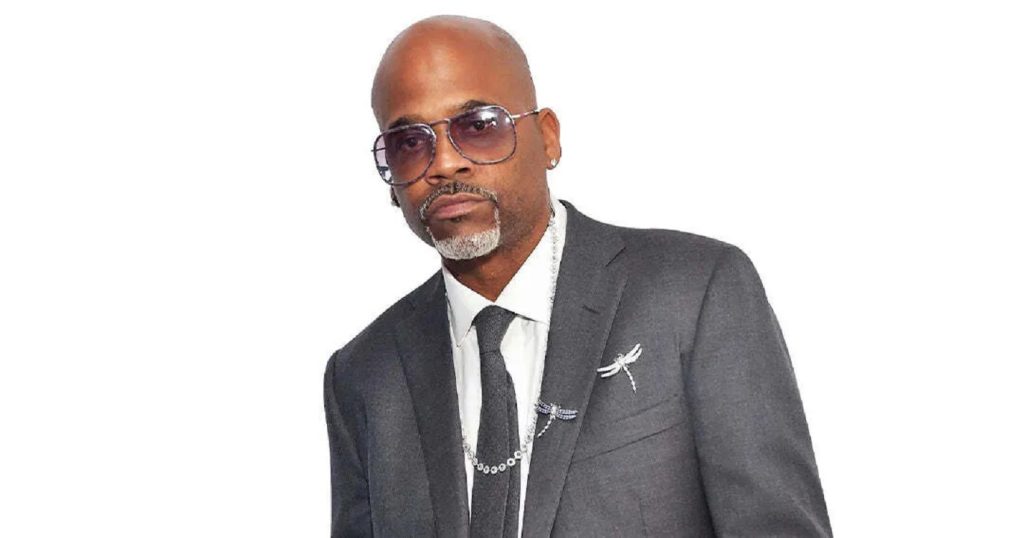 Financial Problems And Lawsuits
During his divorce from Rachel Roy, Damon Dash disclosed to a judge that he had significant financial issues. He revealed owing $2 million in back taxes and facing foreclosure on two New York City apartments.
Multiple law firms and other creditors were suing Dash for unpaid debts. His Chevy Tahoe had been repossessed due to missed payments.
Consequently, Dash was compelled to depart from his luxurious Tribeca residence worth $9 million, which was eventually sold through foreclosure at a reduced price of $5.5 million.
Meanwhile, Jay-Z went on to sell Rocawear for $219 million to Iconix Brand Group.
In 2014, a court-mandated Dash to provide a payment of $50,000 to Linda Williams, the mother of his son Boogie, as a result of his actions leading to her facing harassment charges back in 2009.
Additionally, it was revealed in August 2015 that Damon Dash owed $4.14 million in back taxes to New York state.
In September 2019, Dash petitioned to end his child support payments. During the initial divorce proceedings, he had agreed to pay $6,000 per month in child support. In his court filing, Damon claimed to have earned $56,000 in 2018, while Rachel reportedly earned over $500,000.
In November 2019, Dash was taken into custody for failing to fulfil a child support obligation of $400,000. He reportedly spent over $1 million to secure his release.
Later that month, Dash filed legal documents stating his inability to pay a $2,400 personal debt. He claimed his only source of income was his business, which was not generating any profits. He also mentioned receiving $2 million from a lawsuit settlement with Lee Daniels, but his creditors garnished the money.
Related: What is Russell Henley's Net Worth?
Legal Battles
In 2012, rapper Curren$y filed a $1.5 million lawsuit against Damon Dash, accusing him of releasing music without permission. Dash's attorney responded by stating that the music had been released legally and following proper procedures.
In June 2022, a lawsuit was settled between Jay-Z and Damon Dash.
The lawsuit claimed that Dash intended to sell his ownership percentage of the label's first album, "Reasonable Doubt," as a non-fungible token (NFT). The previous year, Jay-Z obtained a restraining order to prevent Dash from proceeding with the sale.
In early 2023, Damon Dash was cleared mainly of a sexual assault allegation by a federal jury.
In 2019, Monique Bunn filed a lawsuit against Dash, alleging that he had engaged in inappropriate touching while she was asleep at his residence during a video shoot.
The lawsuit initially sought significant monetary damages, but the jurors found Dash not liable and awarded Bunn $30,000 in damages.
Related: What is Brendan Whitworth's Net Worth?