Is Sally pregnant? Young and The Restless fans are caught up in confusion and finding answers to the enormous revelation that may have come to the audiences as a surprise. It came more like a spoiler for the fans. Oh yes! The creators didn't intend to give away such crucial information so early, but mishaps do happen. Only a few days before this big revelation, fans had been wondering if Sally would die in the series. But it turns out that the speculation quickly shifted to Sally having a baby.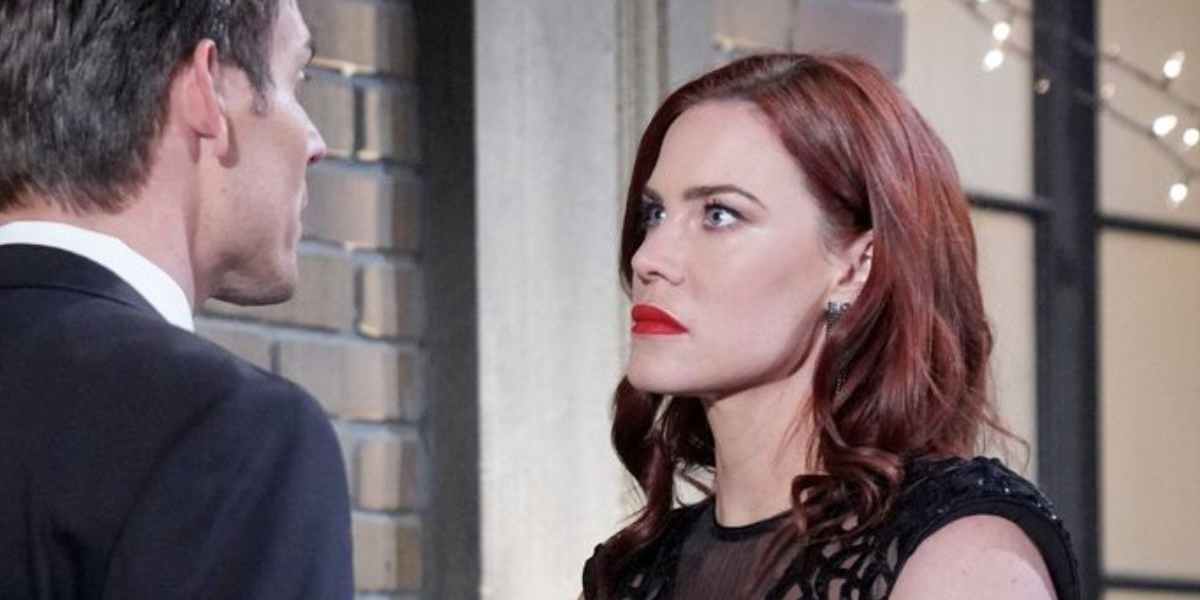 The news came way ahead, and it wasn't supposed to be announced this way. Does that mean the information regarding whether one is Sally pregnant true? The news may not be how it appears. So, what is the confusion?
Is Sally Pregnant On Young and The Restless?
To provide a clear answer to "is Sally pregnant?" yes, Sally is pregnant on the Young and The Restless, and a teaser accidentally announced it. In a surprising turn of events, the fans learned about Sally's pregnancy as a mistake. It is usual for showrunners and networks to drop teaser videos to grab the attention of the fans on social media and YouTube. Similarly, the creators of Young and The Restless released a teaser on Wednesday but soon proceeded to delete the same on Thursday. But why? Well, it is because this clip gave out information about "is Sally pregnant?".
Though the fans have speculated that Sally might be pregnant, the network giving away such big news confirms their doubts. Moreover, Sally's pregnancy will come with many complications. Of course, there will be a tremendous amount of chaos and mystery to uncover the details about the dad. Sally had opened up about her one-night stand with her fling Adam. On the other hand, she went on to be with Nick Newman. So, there will be confusion that will be addressed in the upcoming episodes.
In case Adam is the father, then who knows what will happen? Whatever it is, the child will only be coming to the Newman household. But there will be tension between the two families, and we have no option but to wait!
What Is The Relationship Status Of Sally With Adam?
The 33 years of Sally did have a last fling with Adam before stating that they would never be together. Courtney Hope plays the role of Sally in Young, and The Restless is currently trending after the speculations of "is Sally pregnant?" broke out to the fans. After Sally broke Adam's heart, Nick saw him leaving Sally's hotel room. It was quite a challenging situation for Adam, and Nick thought about going with him on noticing him.
However, Nick didn't hold back this time. He chose to directly have a one-on-one conversation with Adam. Amidst that, Sally confessed that she had been sleeping with Adam for a long time. But now there is nothing between them. Moreover, the spoiler of Young and The Restless reveals Nick saying how he wanted to date Sally, but he doesn't want to do that if he has to compete with Adam.
Later, the family learns about Sally's pregnancy and how she is unsure about the father. But where will this suspense take us? Well, its complicated love history of Sally is enough to say that everything won't come so quickly. With "is Sally pregnant?" going crazy viral on the internet, some fans even hoped to say that Sally might be a single mother. The story's plotline may have more drama than any other series, but this is what soap operas are like. Multiple layers of suspense make the fans addicted to the show.
Final Words
Indeed, you have now got closure to your doubts regarding whether Sally is pregnant. But things are going to be difficult from here on. The happy ending won't come easy. There will be a chain of incidents that will make the soap opera dramatic. Well, that is the specialty of such a series, and it will uncover the dark secrets only in due time. When do you think the viewers will learn about the father of Sally's child?