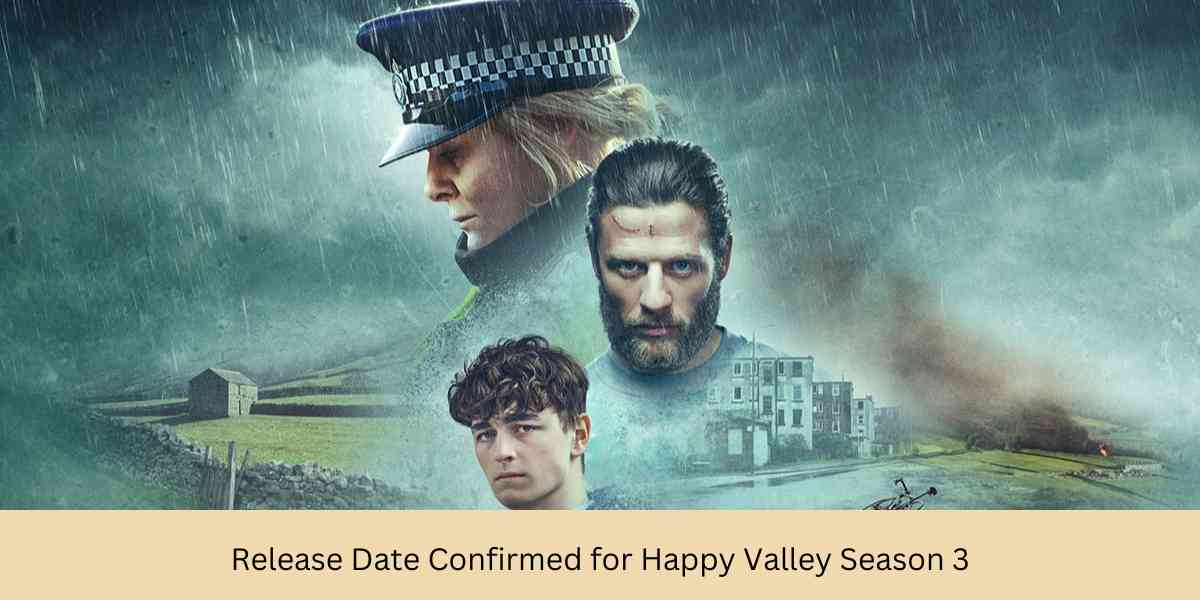 Happy Valley season 3 is on the way, and we are all geared up for it, are you? Happy Valley has been the talk of the town since its release. Now its third season is underway, and here's what we know about it so far:
What is the Renewal Status of Happy Valley Season 3?
In October 2021, it was revealed that a third and final season would be filmed beginning in 2022. Later on, In January of 2022, the BBC announced that production had started on the third and final season of Happy Valley.
When Will the Third Season of Happy Valley be Released?
Unfortunately, the release date of season 3 has yet to be announced. As per our speculation, it will release sometime in the beginning of 2023.
What is Happy Valley Season 3 About? 
Sgt. Catherine Cawood (Sarah Lancashire) will find the body of a gangland murder victim in a reservoir in the upcoming season. This will set in motion a chain of unfortunate events that will ultimately lead her to Tommy, the father of her grandson Ryan and the rapist of her late daughter.
To add insult to injury, the official series synopsis states, "Her grandson, Ryan (Rhys Connah), is now 16 and has ideas about the kind of relationship he wants to have with the man Catherine refuses to acknowledge as his father. This will leave Catherine's sister Clare (Siobhan Finneran) caught in the middle.
There will be a lot of intense drama in Happy Valley season 3, and we are up for it all!
Who Will be in the Cast? 
BBC has unveiled the show's full roster of new and returning actors and actresses. Here is a list of actors who will be present in season 3:
Sarah Lancashire playing the role of Sgt Catherine Cawood

Siobhan Finneran playing the role of Clare Cartwright

Charlie Murphy playing the role of Ann Gallagher

James Norton playing the role of Tommy Lee Royce

George Costigan playing the role of Nevison Gallagher
Is there a Trailer?
Not yet. However, we know the production is underway, so the trailer will soon come out.