West gamers rejoice! Blue Protocol will be available to download for free in the second half of 2023 in the West. Bandai Namco and Amazon Games are partnering to publish the action RPG Blue Protocol. The game will be released for PlayStation 5, Xbox Series X/S, and PC. It will be available in English, French, Italian, and Spanish.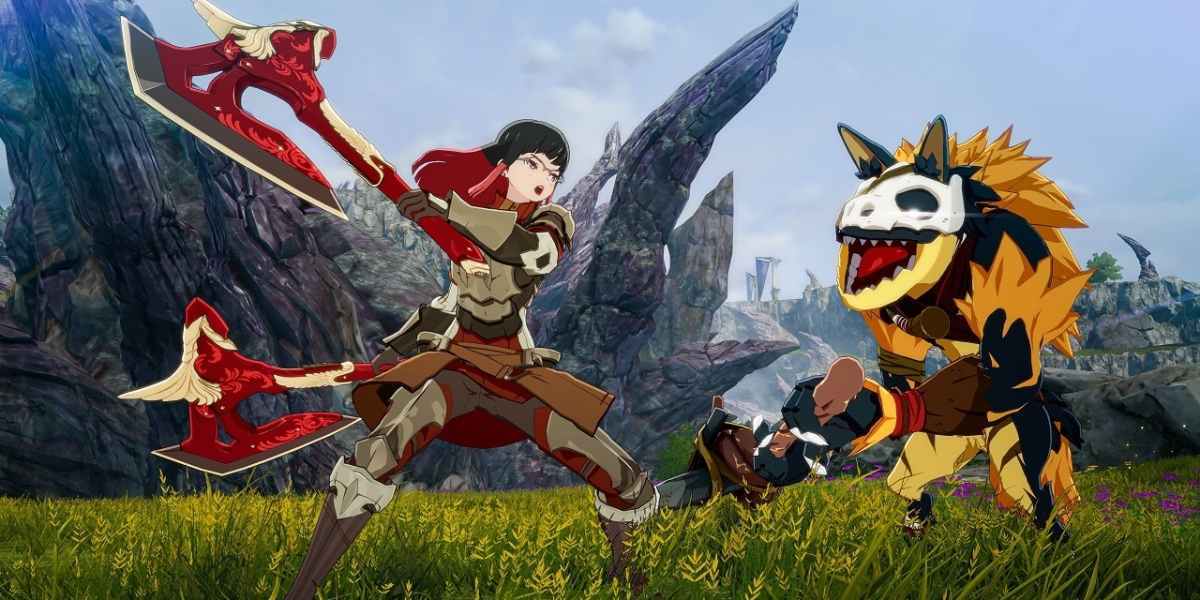 Moreover, the official website of Blue Protocol is now open for sign-ups, giving gamers everywhere a chance to join the hype and get their hands on the game before its release. The trailer is available now on the Blue Protocol YouTube channel. Blue Protocol is a futuristic thriller where the fate of humanity is in your hands. With friends by your side and powerful weapons in your arsenal, you'll win back the future.
Overview of Blue Protocol
Blue Protocol is a free-to-play Multiplayer Online Action RPG. Developed by Bandai Namco Online & Bandai Namco Studios and published by Amazon Games. Explore the world of Regnas and become the hero of your sci-fi fantasy adventure. Take on action-packed combat and customize your character.
Features of Blue Protocol
A Vast World & Immersive Adventure: You are trying to discover your roots. You meet people from many universes and make new friends. Ultimately, you find yourself in a destiny that will decide the future of planet Regnas. Technology has caused a distortion of space-time, which will someday overwhelm Regnas and damage it. To change the end, you and your companions must go to an unfamiliar world and look for a solution.

Action-Packed Combat: The action-based combat system of the game is customizable to fit any playstyle, from beginner to advanced levels. You can switch between five classes, each offering unique skills to boost your damage, healing, and elemental effects. Additionally, you can equip skill modifiers and summon Echoes to customize your hero according to your play style.

Deep Customization: Customize your character and combat style to create a unique in-game experience. Explore the world with mounts and craft custom weapons and gear. Make your character stand out with facial features, hairstyles, and accessories, and show their personality with gestures and dances. Enjoy a complete adventure with Blue Protocol.

Multiplayer Adventure: Explore the world with other players in teams, groups, and solo. Whether you go alone or form a party, you'll get bonus rewards for aiding someone in the same area. Joining a Team is a great way to find like-minded players, as Teams have leaders and assistants who help administer the team and rank-up players. Plus, couples have a roster of players who can easily find each other and play together.
What Classes Are Available?
The Old Guard 2 is Expected to Have Release Date on Netflix in 2023
Players can choose their class and adapt to battle difficulties by selecting weapons without changing their personalized character.
There are five playable classes in the game:
The Blade Warden: a melee class in Blue Protocol, equipped with a sword and shield as their primary weapons.

The Twin Striker: a fast-paced melee class armed with dual-wielded two hatchets.

The Keen Strider: a ranged class, and its primary weapon is a bow.

The Spell Weaver: a typical mage class wielding elemental powers with Fire, Ice, etc.

Foe Breaker: a slow DPS melee class with a giant hammer that crosses as a cannon.
Characters in Blue Protocol :
Following are the story-related characters introduced by the official website of Blue Protocol :
Feste – a player's partner on its journey, she is cunning yet compassionate.

Jake – a self-proclaimed best adventurer who will help players in their journey.

Aeryn – a woman from the future who is visiting the present to change the destiny of planet Regnas.

Tyris – Aeryn's bodyguard.

Millie – She guides adventurers about the same quest they need.
Discover the captivating world of Regnas on the World page and immerse yourself in the thrilling story on the Story page.
What are the minimum specs?
OS – Windows 10(64-bit)

CPU – Intel Core_i3-4340

Memory – 8GB RAM

Graphics Card – NVIDIA Geforce GTX660(2GB)/ AMD Radeon R7 370(2GB)

HDD/SSD capacity – HDD 40GB

Display monitor resolution – 1280 x 720

DirectX – DirectX 11 or 12
So, gear up! The real adventure is coming up ! fight the boss battles, and engage in massive online raids against towering monsters. Follow up on the official Blue Protocol Twitter for further updates.
Process of Elimination Game Sealed Release Date in 2023 for Europe and North America