Baki the Grappler is a very old show, and by old, I mean from the '90s. It is a sports manga that, for some reason, is gaining a lot of reviews these days ever since Baki: Son of Ogre became available on Netflix. People are in love with the manga, and die-hard fans are anxiously waiting for the next release of the manga.
The first season of Baki: The Grappler came in 2001, and let's just say the rest is history. The show received massive support and love, and its fans are currently waiting for season 4 of the series. The manga is said to be very well written, and many new manga and anime television shows have driven inspiration from Baki.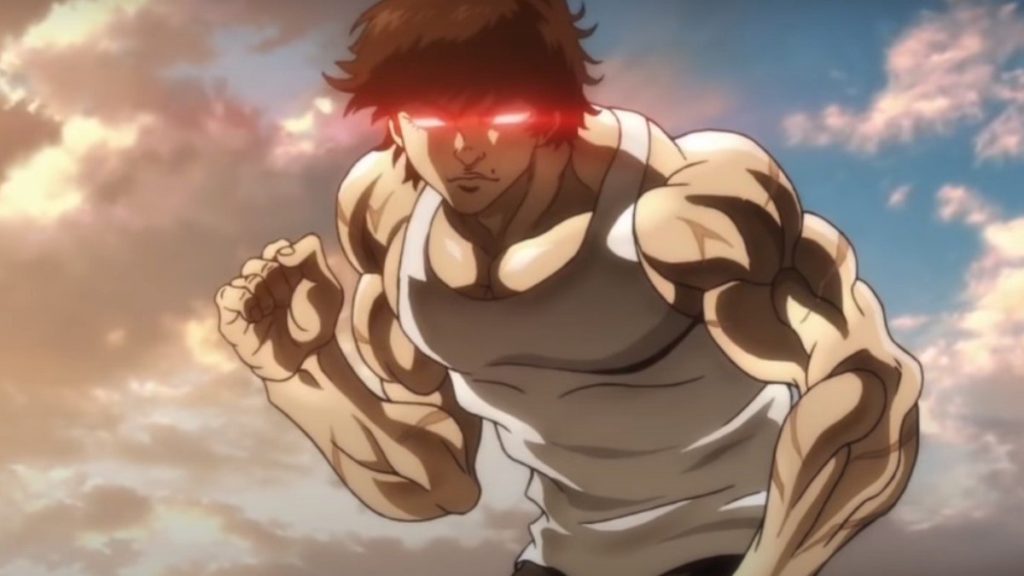 Baki: Son of Ogre Release date
The manga of Baki is being released to date, so there are a lot of new fights and stories to tell. As the anime is an adaptation of the original manga, the developers will keep on bringing new seasons until it ends. Well, Baki fans have no problem with that. In fact, whoever watches the show, instantly falls in love with it. People are said to even start binging on it after they watch it for the first time.
Currently, there are 3 seasons of Baki on Netflix, whereas a fourth one is in the works. As Netflix does not own these seasons, they require some time to be available on the streaming service. These seasons have been available on Netflix since 2018.
The fourth and last season of Baki will be releasing on Netflix in the last quarter of 2021, that is, if everything goes according to schedule. If there is some confusion with the order, then let me clear it. This new upcoming season will be the fourth one releasing internationally and the third one in Japan.
Baki: Son of Ogre on Netflix
Baki will make a return to Netflix when its fourth season will hit the streaming service. Yes, you heard it right; Baki will return to the famous streaming platform with an all-new season. Baki Season 4 will be a sequel to the previous three seasons.
The season will go by the name of Baki Hanma. The new season will feature a new array of villains with some very intense and bloody fights. As you are already aware that Baki is famous for its extreme and high-speed fights. So, fans can expect to see many of those in the upcoming season.
The Plot
In the previous seasons available on Netflix, we get to see Baki Hanma train very rigorously to defeat his extremely powerful and almost unbeatable father, Yujiro Hanma. We have seen Baki fight his partners, many inmates, and numerous warriors from China. All these battles were very intense, and some could say a little graphic, but the fans love it; that's what Baki is all about.
Now this new season will entertain us with a legendary and earthshaking battle between Baki Hanma and his father, Yujiro Hanma. Yujiro Hanma, currently in the anime, is known to be the strongest being on the planet. The legendary battle is the main story of the anime, too, and so is being currently adapted into the season.
Trailer for Season 4
A trailer for Baki: Son of Ogre is available on YouTube, out after some time following the announcement of the release date. Crunchyroll, a popular anime streaming platform, confirmed this, and Netflix revealed a small teaser on its official site.
In the trailer, we see Baki fighting various opponents in various parts of the season. We also see a giant Mantis in a fight with Baki, which leaves us wondering who that is? You can watch the trailer:
So, sit tight because soon we will get a brand new season for Baki and find out what the much-awaited season holds. We hope that the new season will be available on Netflix, most probably by September or October this year.
For more insight on Animes follow our blog!