Hold onto your tricorders and brace for interstellar excitement—Star Trek is back in action! The latest cosmic installment, Star Trek: Strange New Worlds season 3, has just been greenlit, making phasers fun for fans of all ages. Join us on a cosmic joyride as we dive into the warp-speed world of "Strange New Worlds" and celebrate its ongoing voyage into pop culture history.
Star Trek: Strange New Worlds Season 3 Renewed
Paramount+ is bringing in the good vibes with some fantastic news, as reported by The Economic Times: the much-adored sci-fi sensation, "Strange New Worlds," has just been given the green light for a third season, and the galaxy can hardly contain its excitement. Prepare for more warp-speed thrills and cosmic escapades as this beloved series continues its interstellar journey.
About Star Trek: Strange New Worlds
Here's the scoop: Star Trek: Strange New Worlds follows the heroic duo of Science Officer Spock and the fearless Captain Christopher Pike. Together, they're on a mission to discover new worlds, unravel mysteries, and improve the galaxy. And guess what? This epic adventure is set right before Captain Kirk takes the captain's chair on the USS Enterprise. So, get ready to blast off into a universe of fun and explore where no one has gone before!
Star Trek: Strange New Worlds Season 1 and 2 Recap
The first season of Star Trek: Strange New Worlds beamed onto our screens with a cosmic bang! Packed with ten mind-blowing episodes, this season entered Paramount+ on May 5, 2022. The cosmic journey took us on a rollercoaster ride of excitement and came to a thrilling finale on July 7 of the same year, leaving us starry-eyed and ready for more! Then, season 2 hit our screen on June 15, 2023, and ended with a bang on August 10. Its rating of 8.3/10 on IMDb speaks volumes about the show's performance. Now we know you want to know about Star Trek: Strange New Worlds Season 3, and we are here to tell you everything there is to know. So keep reading!
Related: Will There Be a Season 2 of The Watchful Eye?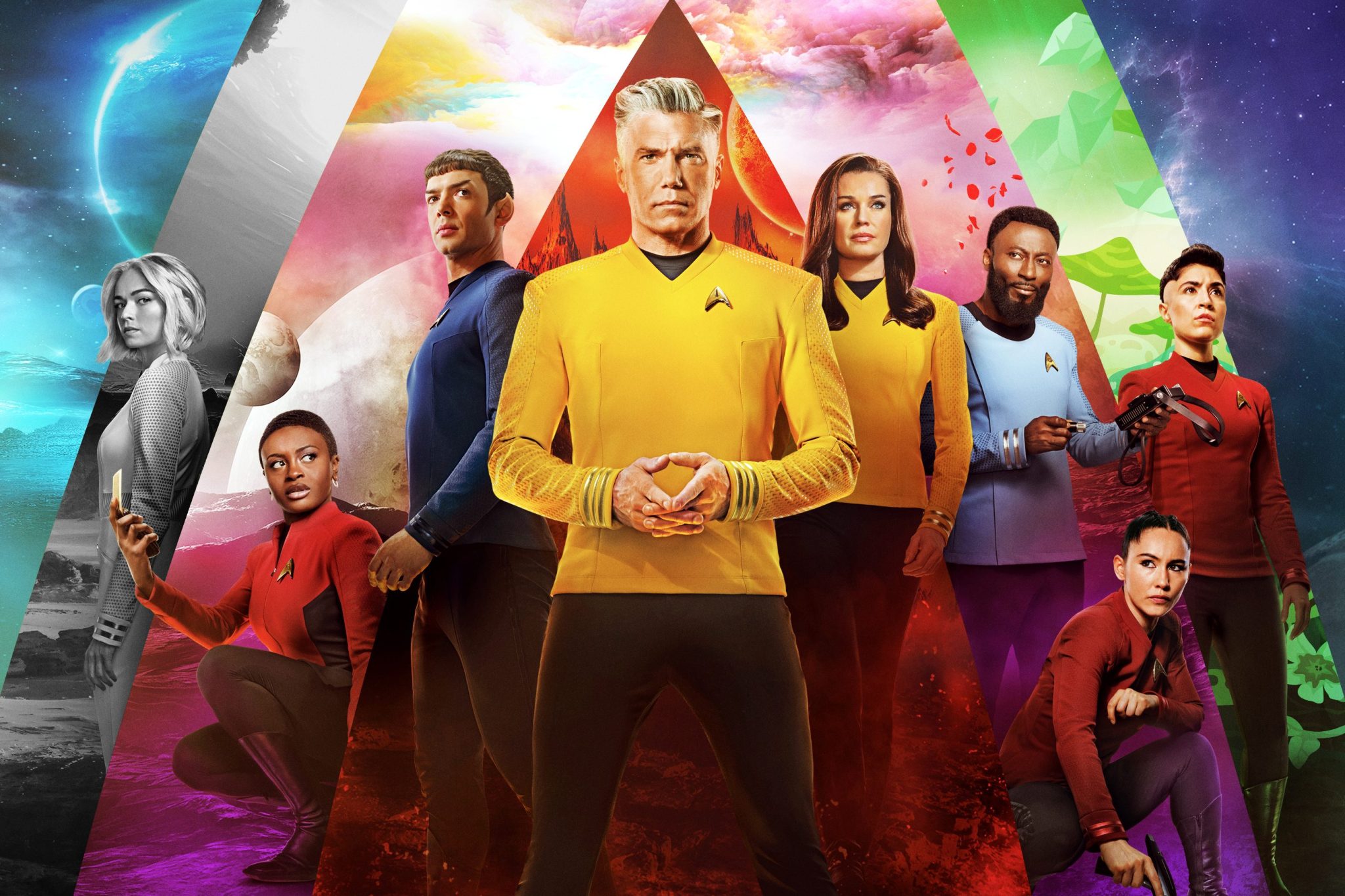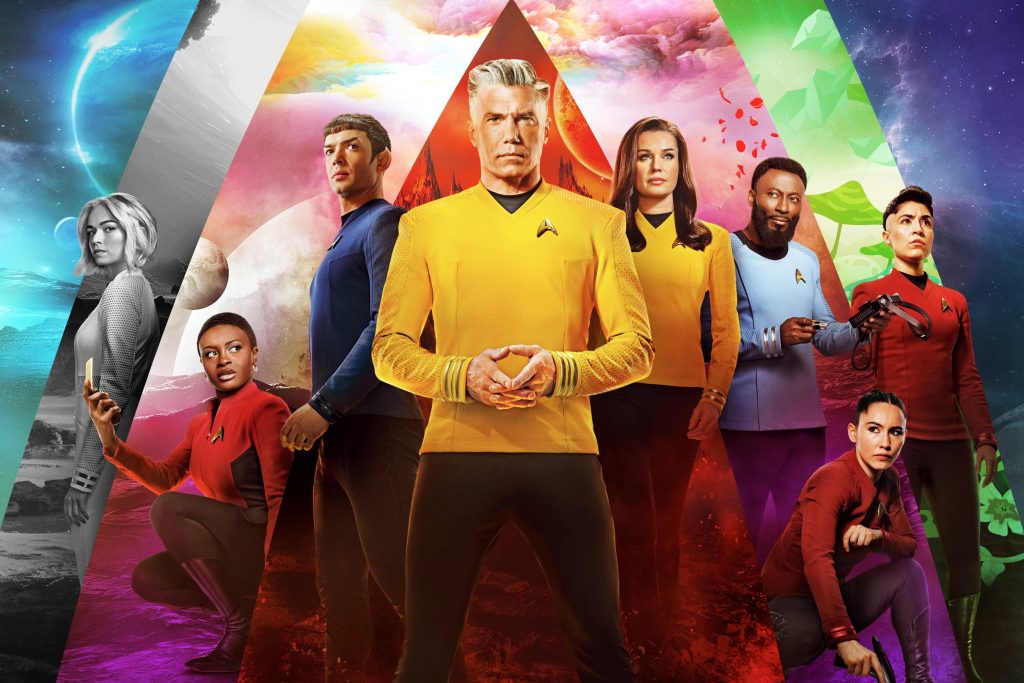 Release Date Expectations
Unfortunately, filming for the third season, which was supposed to start in May, has been postponed. There's been a change in plans for the Star Trek: Strange New Worlds production due to an ongoing WGA strike. So, Currently, there's no new start date announced.
The absence of a clear-cut update or an official word from the studio further contributes to the cosmic riddle surrounding the present state of affairs.
Rest assured, as the stars align, updates will hopefully shine light on the way forward.
Related: 9-1-1: Lone Star Season 5 Release Date, Cast & Plot
Cast Expectations
We're still in the dark about the official lineup of actors for the upcoming Star Trek: Strange New Worlds season 3. Stay tuned as the cosmic curtain gradually lifts to reveal the stellar ensemble that will grace our screens in the next exciting series installment.
Plot and Trailer Information
Star Trek's writers haven't delved deeply into discussions about the upcoming season. So we can't tell you what will happen in Star Trek: Strange New Worlds Season 3.
Regrettably, a trailer for the third season of Strange New Worlds is unavailable. However, rest assured that we'll be diligently keeping an eye out for any fresh footage. As soon as it graces our screens, we'll promptly update this page with the exciting new visuals. Stay tuned and prepare to be transported to the cosmos once more!
Conclusion
Star Trek: Strange New Worlds isn't just about exploring strange new worlds; it's about embracing the spirit of adventure, friendship, and endless discovery. So grab your captain's hat, prepare to be beamed up to excitement, and remember—there's no limit to the awesomeness that awaits among the stars!
Related: Shang-Chi 2: Everything We Know