CW has produced a lot of top-notch DC Comics shows and it is not stopping anytime soon! In May of 2021, Black Lightning's 4th season premiered on the site and did exceptionally well. But now that all the episodes have gone on-air fans are concerned whether the showrunners will renew the show for Black Lightning Season 5 or not?
The entire series revolves around a superhero Jefferson Pierce who protects the city of "Freeland" from evil organizations. Moreover, it also touches on sensitive topics of racism and injustice. But other than being a hero Jefferson also has a personal life, he is a father too! And he tries his best to make the city a better place for his community to live in.
The villain, Tobias Whale, of the show has a rare disease of Albinism. Tobias had a very traumatic and abusive childhood so this explains why he turned out to be the way he did. He is the archenemy of Black Lightning and the major clashes usually happen between them!
All 4 seasons of the show have kept up with the thrilling storyline. No wonder why it has such a strong fandom. But are the writers willing to continue with the hero's story? And most importantly did the ending of 4th season hint at one more installment?
You'll read all about it in detail below. So, let's begin!
Hot topic:- Xiaomi Poco X3 GT Launched With A Price Tag of $299
Black Lightning Season 5 Release Date
Bad news for the fandom because the showrunners are not willing to continue with the franchise anymore. This means that there is no release date for Black Lightning Season 5!
Not just the viewers but the cast and production team of the Black Lightning were shocked too! But with bad news came good news; CW will soon release a spin-off of the show which will focus on the character of Painkiller. So, fans will be getting Black Lightning content even after its cancelation!
Now that the Black Lightning is canceled what does it mean about the fate of the characters?
Though the show has been canceled, that doesn't mean that the characters won't be seen in other Arrowverse TV shows.
But fans won't have to wait for long to see Jefferson in action, as he will be starring in other TV shows. Which ones? We don't know about it yet!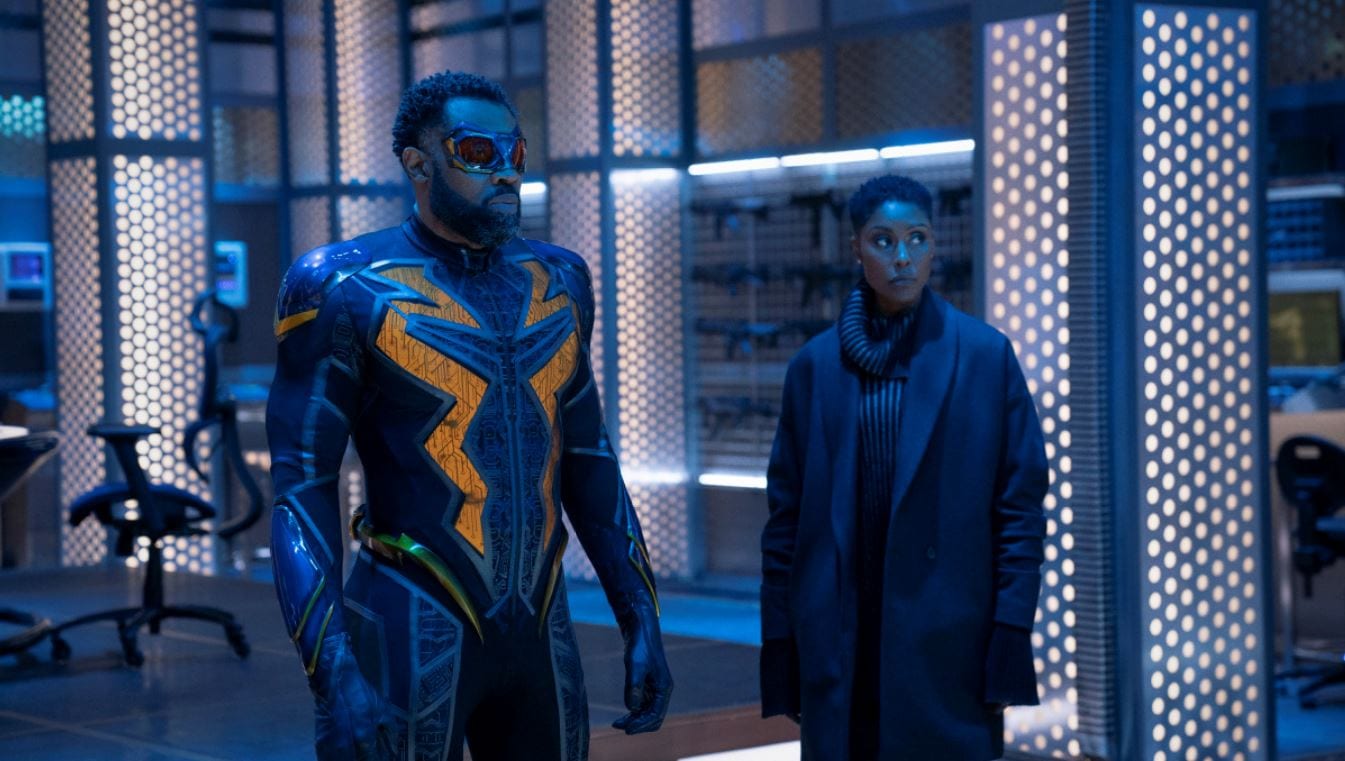 Cast
As the Freeland-centric drama has come to an end we don't have to worry about the characters of the 5th installment. But in case a miracle happens and somehow the CW decides to renew the show for one more season then expect these potential cast members in their respective roles:
China Anne McClain as Anne McClain

'Nafessa Williams as Thunder

Christine Adams as Lynn Pierce

Marvin "Krondon" Jones III as Tobias Whale

James Remar as Peter Gambi

Jordan Calloway as Khalil Payne

Chantal Thuy as Grace Choi

Cress Williams as Jefferson Pierce
However, these are just our assumptions. So, it is better to not expect anything from the show's 5th season!
Plot
The 4th season ended on a conclusive note; meaning the show did not end on any cliffhanger. This also gives away an impression that the writers are not willing to continue with the story!
The finale showed Jefferson passing on the torch to The Thunder and announcing that he and Lynn will soon get married again. This also marked the end of his journey as a superhero (or a protector of Freeland).
So, we don't have any leads on the plot details of the Black Lightning Season 5. But if the showrunners decide to pick up Black Lightning for another season then they'll soon announce the storyline along with the renewal news! However, it will surely take a lot of time!
Black Lightning Season 5 Trailer
No footage for the Black Lightning Season 5 exists so you can't watch the trailer anywhere. But there are many fan-made trailers that will keep you hooked! So, do check them out!
Will we get to see Cress Williams in any other show?
Yes! Williams disclosed in an interview that he will feature in some scenes of The Flash as the Black Lightning. Moreover, this means that even though the show has ended Black Lightning's character still has some milestones to achieve!
Khalil Payne's character Painkiller will also get his own series. This spin-off was announced by CW but very little is known about it. We'll update this site in case of any major information dump. So, stay tuned to get all updates regarding Black Lightning Season 5!