The James Bond franchise is a very diversified collection of films, and its movies' cast is always top-notch. The upcoming 25th installment of the same franchise is "No Time To Die," with Daniel Craig in the lead.
Unfortunately, this film will also mark the end of James Bond's journey for Craig. The film has been in its development phase since 2016! So what is taking so long for the film to get released? And when will it premiere?
The film's theme song, "No Time To Die," was composed and sung by Billie Eilish, who also won the same song. But this is just one of the many awards that the blockbuster movie is about to bag!
So, without any further delay, let's discuss "No Time To Die" in detail!
What is the official release date for No Time To Die?
The film was scheduled for its release in 2020, but due to Boyle's departure and the outbreak of covid-19, the production had to be abandoned. Thus, the release date was delayed.
But now, as the situation has improved, we finally have an official release date. No Time To Die will release in the United States on 8th October 2021 and in the United Kingdom on 30th September 2021.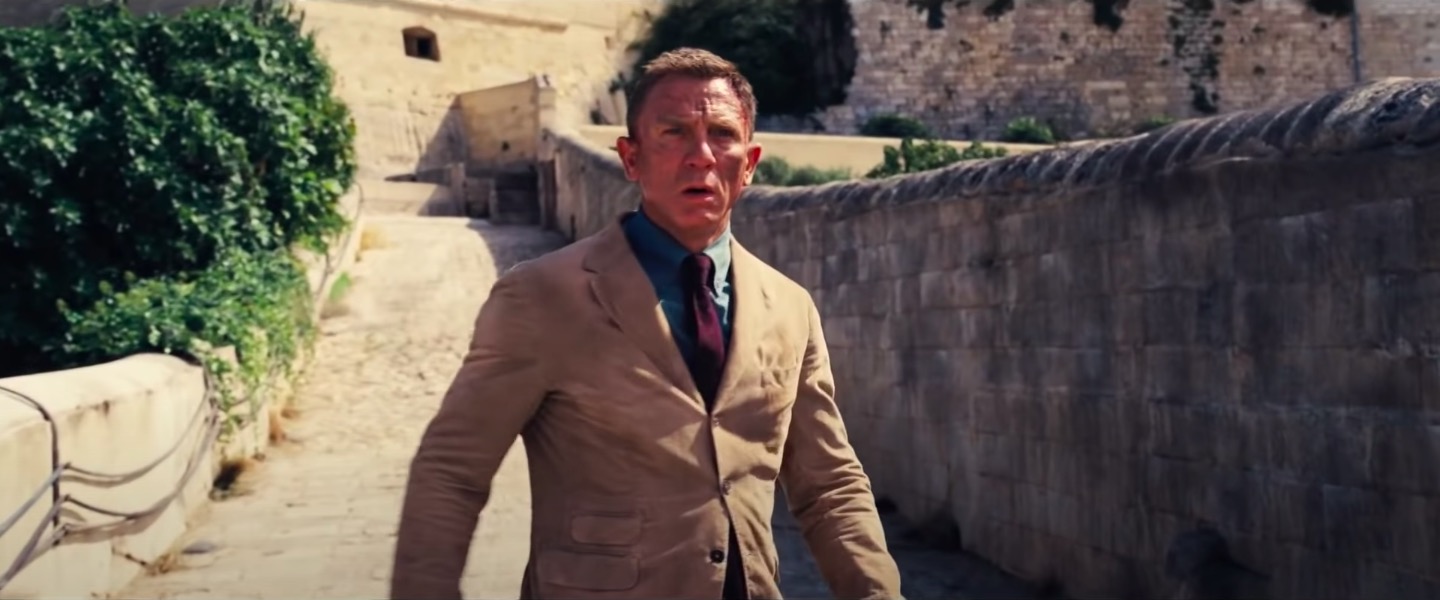 Who will be starring in No Time To Die?
As always, No Time To Die's has a star stellar cast. Expect to see a lot of famous faces in the upcoming film. The main protagonist and the actors playing them are listed down below!
–  Daniel Craig as James Bond
Known as 007, he is a top-class spy who does his work with full determination. In this film, James will be a retired agent!
–  Rami Malek as Lyutsifer Safin
He is the opponent of James as he is the leader of a terrorist group.
–  Léa Seydoux as Dr. Madeleine Swann
She is a psychiatrist, and James and Madeleine are also romantically involved.
–  Lashana Lynch as Nomi
Nomi is the "00" agent who will take the place of James Bond after his retirement.
–  Ben Whishaw as Q
Q is the one who guides "00" agents about which weapons to use; she is MI6's quartermaster.
–  Naomie Harris as Eve Moneypenny
She is an ally of James Bond.
–  Jeffrey Wright as Felix Leiter
Felix is an officer at the CIA and a friend of Bond.
–  Christoph Waltz as Ernst Stavro Blofeld
He is the head of SPECTRE plus Bond's archenemy and half-brother.
Other important cast members include; Ralph Fiennes as M, Ana de Armas as Paloma, Rory Kinnear as Bill Tanner, David Dencik as Valdo Obruchev, and Billy Magnussen Logan Ash.
What is the storyline of "No Time To Die" about?
The movie will feature James Bond as a retired agent, and a new "007" will take over. Her name is Nomi. But what will Bond do now?
James will solve a new case assigned by Felix Leiter (Jeffrey Wright) to find a missing scientist, Valdo Obruchev. After the arrest of Ernst Stavro Blofeld, James will retire from his professional duties. The film will be set 5 years after this event.
But does the retirement mean that James will not be seen in his original form? No, because to rescue the scientist, he'll have to confront a very dangerous villain and to succeed in this mission, James will have to be very vigilant!
This will be the last film featuring Daniel Craig. The movie will be an emotional ride for all the James Bond fans!
Is there any official trailer for No Time To Die?
Yes, the last trailer for the film was released back in September of 2020. And it gave the viewers an obvious idea of the film's plot!
The upcoming film will feature a new villain (Rami Malek will play him) determined to spread violence in the world. But James' replacement will not let him succeed in this mission. Who will succeed? Guess you'll have to watch the film to find out!
But recently, the filmmakers released a 30 seconds trailer confirming that James Bond will return to the screens soon in 2021! The thrilling trailer had a lot of action in it. Moreover, Daniel Craig's acting gave a strong vibe similar to the previous films, so be ready for the nostalgic throwbacks!
So, that was all about the new James Bond film "No Time Left To Die." Will you be watching it?
Daniel Craig sure has a lot of exciting projects coming up in the future. One such project is Knives Out 2! Read all the latest updates regarding the sequel here! (attach the article for Knives Out 2).