Fena: Pirate Princess is one of the most anticipated anime of 2021. Crunchyroll and Adult Swim partner shipped over this anime, so it is obviously going to be a hit. But when will it release? And what is it based on? You'll find all about it in the article below!
The upcoming Japanese anime series is Kazutu Nakama's creation, and it revolves around the story of an orphan girl. It is set in the 18th century where the British Empire was at its peak. So, Fena: Pirate Princess should be on your watchlist if you are a history enthusiast.
A story about pirates and Samurai will also portray love. Fans are very eager to find out how Kazuta Nakama fits the 2 different genres into one anime.
Announced the show in 2020, but Crunchyroll did not give us any specific release date. However, now we know more than enough about the anime; its plot, the English and Japanese voice actors, and release date.
So, let's break it down for you!
Fena: Pirate Princess Release Date
The upcoming anime will release on 14th August 2021. It will only be available on Crunchyroll and Adult Swim's channel Toonami, with two special episodes releasing on its premiere date.
The show consists of 12 episodes, and each episode will get released with a gap of seven days except the first two. Plus, international viewers won't have to wait for any extra for the English version because both Japanese and English dubs will be released simultaneously.
However, the series will release in Japan in October instead of August.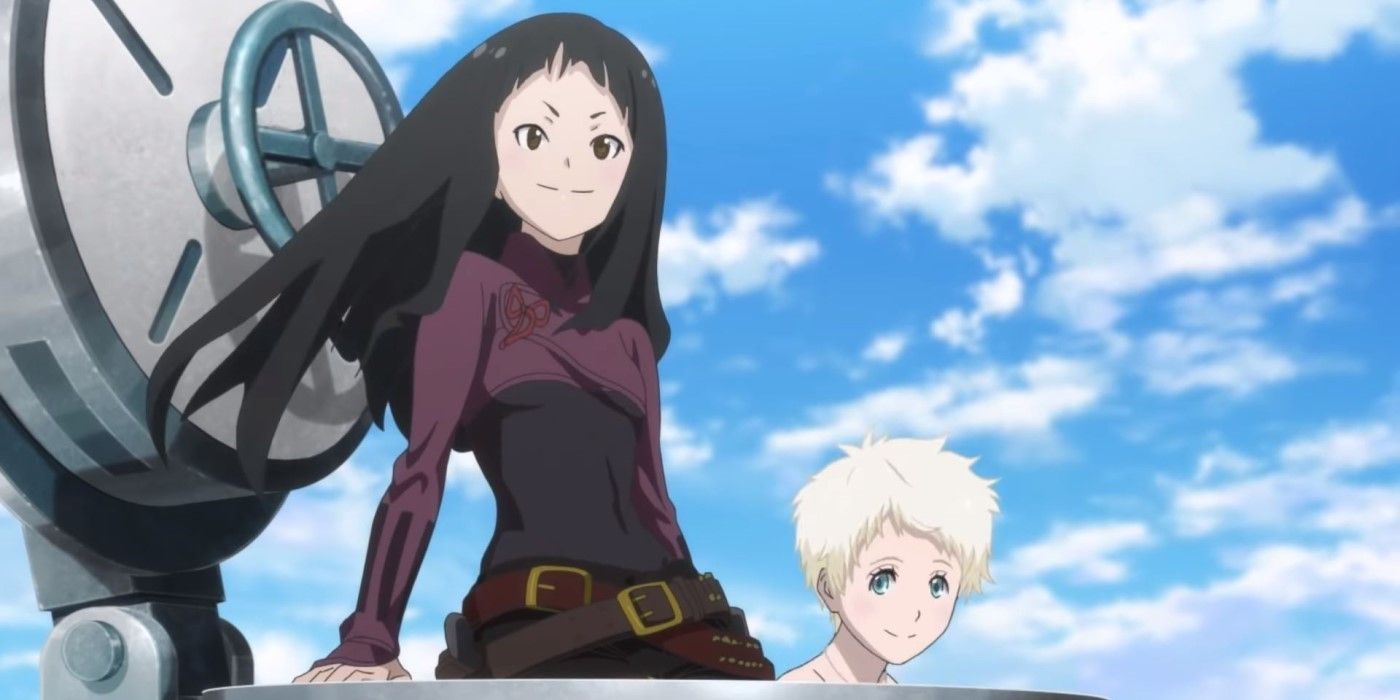 Are the characters of Fena: Pirate Princess disclosed yet?
They revealed a lot of information in the official trailer for the anime. The 12 episodes long series will focus on an orphan girl's life. Her name is Fena Houtman, and she has the voice of a talented actor Asami Seto.
But other than her, other important characters were revealed too. Here is the list of those characters and the voice actors imitating them.
Yukimaru (voice of Ryota Suzuki/ Robb Moreira)
He is an amazing swordsman and the one who will protect Fena from all the dangers.
Shitan (voice of Takahiro Sakurai/Nicholas Corda)
He is a very talented bowman who cares deeply for his friends.
Karin (voice of Aoi Yuki/Anjali Kunapaneni)
She belongs to an underprivileged family, but Karin is a technology freak. Plus, she is very good with guns too!
Kaede (voice of Ryota Osaka/ Darrel J Delfin)
He has a twin brother Enju, and Kaede always tries to make him look like the stronger twin. Both brothers are famous for finessing the art of using spears and wakizashi in battle.
Enju (voice of Gen Sato/Brandon Winckler)
He is the other twin. People see him as more mature than his twin, probably because he is older than Kaede.
Tsubaki (voice of Jun Osuka/Alan Lee)
He is the oldest member of the group, and because of this, Tsubaki acts like the leader who keeps things in control.
Makaba (voice of Shintaro Tanaka/Thomas E Wynn)
He looks like a tough person, but from the inside, he is charming. But in battles, Makaba is a fierce man.
Salman (voice of Manabu Muraji/Frank Todaro)
He knows Fena since childhood as she used to work in his household. He is a very talented warrior, and he is known as "Salman the Onslaught " in battles.
Otto (voice of Hiroaki Hirata/Doug Stone)
His personality is very much like Salman's. Similarly, he is known as "Otto the Blitz" in battles.
These were all the confirmed characters so far. Plus, the fore-mentioned list contained both English and Japanese voice cast.
What is the plot of Fena: Pirate Princess?
The story will explore Fena's character. The main character has a tragic past. Despite it, she tries to live happily. Un till one day, Fena comes to know the truth about her family.
She is shown as a helpless girl who lives on the island with no hopes of getting away from there. The British soldiers maltreat her, and her only aim in life is to get away from these oppressors.
And finally, she does this by escaping with a group of pirates. But this is not her happy ending!
Her dead family probably left something valuable for her because a group of pirates is after her, and on the contrary, there is one whole team of samurais who are there for her protection.
The entirety of 12 episodes will unravel her adventurous journey in fighting her enemies and finding the truth behind the word "Eden."
Trailer of Fena: Pirate Princess
You can watch the trailer on Youtube! The cinematic trailer will keep you on the edge of your seat, so get prepared!
That was everything about the new upcoming anime series Fena: Pirate Princess. If you found this article interesting, we are sure you'll love reading about Batwoman Season 3. Please read about it here.