After 9 successful seasons, it isn't a shock that Ryan Murphy has decided to renew the show for another horrifying installment. This announcement was made 3 years ago, fans have been waiting for the new season to drop for 3 years, and now finally, their prayers have been answered, and a 10th installment is about to be released soon. You are in the right place if you wish to be updated on all the American Horror Story Season 10 details.
So without any further delay, let's begin.
American Horror Story Season 10 Release Date
Series creator Ryan Murphy confirmed that the 10th installment would be accompanied by a spinoff and a Halloween special episode.
The spinoff is scheduled to be released on the 15th of July, but to watch the 10th season, you will have to wait till 25th August.
The two-episode long spinoff is rumored to be directed by Sarah Paulson, but if this true, then this will prove to be a perfect strategic move.
Both the spinoff and the new season will be released first on FX and then Hulu, and if you are not from the UK, you'll have to wait for an extra day to watch AHS.
The new season will have 10 episodes. They won't be released at one time. The show will stretch from August till Halloween. During this duration, it can only be watched on FX. After the whole season has been aired, you can only watch AHS' 10th installment on Hulu.
American Horror Story Season 10 Cast
AHS is known for its star-studded cast, and just like every season, this installment will also have many hit actors starring in it.
Murphy disclosed the casting one by one through his Instagram account. If you have been following AHS fan accounts, then the following news won't come as a shock to you but let's reveal the big secret.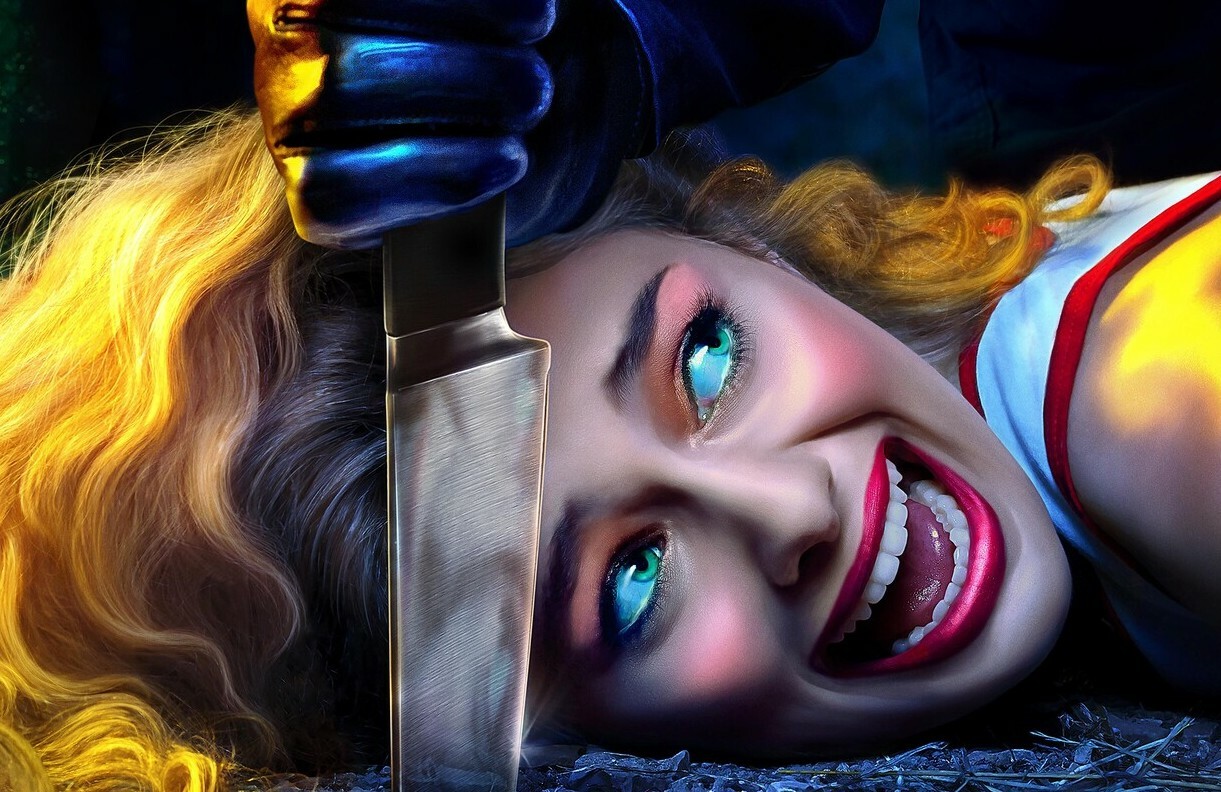 Season nine did not have Paulson and Peters, but you will be seeing them playing major roles this time. Other confirmed cast members include; Lily Rabe, Billie Lourd, Adina Porter, Leslie Grossman, Kathy Bates, Angelica Ross, and Finn Wittrock. None of their characters have been revealed yet. Macaulay Culkin's casting almost broke the internet because seeing him in a horror show is not usual.
Fans were also expecting Jessica Lange to come back in the new season, but after she claimed these rumors to be untrue, the AHS fandom has been very disappointed. The reason being that she has no interest in coming back as a new character.
The spinoff of the show will be starring relatively new actors like Charles Melton (from Riverdale), Nico Greetham (from The Prom), and Dyllón Burnside (from Pose). 
What will be the plot of AHS season 10?
If you are an avid watcher of the series, you must be aware that AHS is an anthology series; meaning that each season airs with a new storyline, none of the seasons are connected.
Similarly, this trend will be followed, and all the episodes will provide a separate horror story.
Murphy teased that the new season has a "double feature." This was a coded message. Some fans were intelligent enough to break it down for others; the 10th installment will narrate 2 stories. One by the sand and the other by the ocean. And this is an engrossing plot, as we will get to see things from two different perspectives.
But there are some other fan theories too, a few credible ones are discussed below. But before you start reading it, keep in mind that these are just theories and not official plot lines.
At the end of the second season of AHS, Apocalypse, the aliens were introduced, but other than that, the twins were shown too, who proved to be very successful. However, the reason behind their sudden success was not explored enough. So, we are expecting that the new season will bring back something of that sort.
Not only this, but Murphy also did a poll regarding season 10's storyline. He tweeted them in the form of hashtags;
Hashtags
#AHSALIENS
#AHSBLOODYMARY
#AHSSIRENS
#AHSPLAGUE
Now the thing to notice is that there are 4 hashtags which mean 4 possible storylines. Naturally, only one story can be told per season. So this tweet also hinted at 3 more seasons of American Horror Story. One thing is for sure that other than being a great writer, Murphy has also mastered the skill of keeping fans engaged.
This was all that we know about the plot so far, but hopefully, in the future, when new trailers are released, we will get to know about it more. Rest assured, we will keep you updated about it.
Where can I watch the trailer for American Horror Story's season 10?
There isn't any official trailer of the show yet. However, on Ryan Murphy's Instagram account, there is a teaser for the show.
Considering that the show will be released in August, we will be getting a full-fledged trailer any time soon. So, stay tuned!
Also, read: The Boys Spin-off has been confirmed!! (attach the interlink here, please)